I'm so happy to have been nominated for the Versatile Blogger award from not one but two fellow foodie bloggers: Kitchen Whisperer and Nutri-Savvy. Definitely check out their sites if you haven't already. They're full of yummy recipes and equally entertaining stories.
The rules for this award are….
1. Thank the Blogger who nominated you.
2. Include a link to their site.
3. Include the award image to your post.
4. Include the award image on your blog.
5. Give 7 random facts about yourself.
6. Nominate 15 other bloggers for the award.
7. When nominating other bloggers, include links to their sites.
8. Let those bloggers know they have been nominated.
7 Random Facts About My Judy the Foodie:
I don't like to bite into any fruit except for bananas.  All my fruit needs to be cut or sliced up.
I only like to go to sleep on sheets that are COLD.
I have more sneakers than any other shoe in my closet.
If you put me on a beach, you'll find me under an umbrella with hat, shades and a cover up!
I know how to play the straw like a flute.
I'm fearful of anything that requires lots of speed: roller coaster, skiing, etc..
I bite my fingernails.
I always have frozen grapes in the freezer!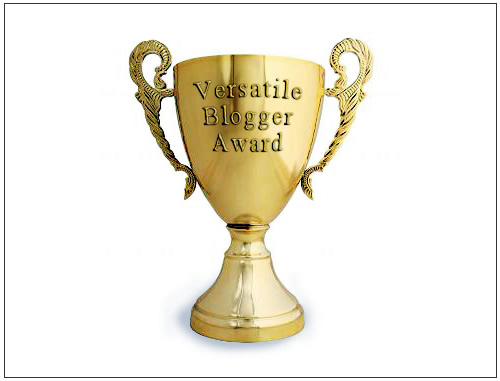 And I'm nominating the following blogs for the award (in no particular order):
Carrie's Experimental Kitchen
Check them out and enjoy!