Don't you feel like you're on a constant sugar rush the entire month of December?  After all, it's holiday time. We're all  hyper-focused on those festive treats: cakes, cookies, candy, pies.  Cookie recipes are swapped, sweet-toothed teacher gifts are distributed, candy canes are licked adnauseum.  Poor veggies.  They seem to always get the shaft.
Well, who wants to talk about boiling broccoli or steaming asparagus when you can bake and design holiday shortbread cookies or make and break apart festive Peppermint Bark?  Let's face it, the sweeter the food, the more popular—with everyone.
Perhaps we shouldn't be so quick to judge.  There are sinfully sweet side dishes that'll give our holiday desserts a run for their money.  And, they're vegetable-based too!
Mom's Carrot Pudding was one of our favorite seasonal sides.  It is so sweet, we couldn't believe we were eating veggies.  And, don't let the name fool you. The consistency is not soupy like pudding and all the ingredients mirror those of a tasty cake: plenty of eggs, brown and white sugar, and flour.  Hopefully these are all staples in your pantry so, no extra trip to the grocery store is needed. And, it only takes 40 minutes from prep to baking completion!
The addition of the shredded carrots gives your pudding great flavor to compliment the sugary sweetness and a celebratory orangish hue to warm your holiday table.
Freshly shredded carrots awaiting cake-like batter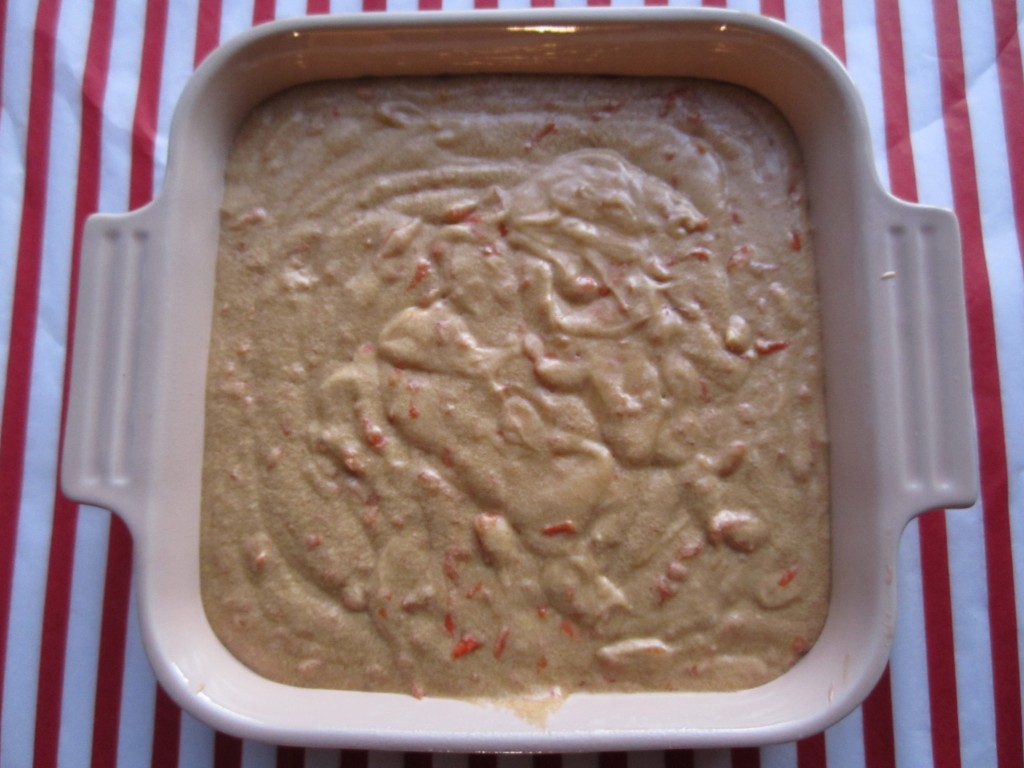 Carrots and batter ready for the oven
Whether you're spinning dreidels and eating latkes, or sitting down to a formal Christmas family dinner, Mom's Carrot Pudding will round please your taste buds.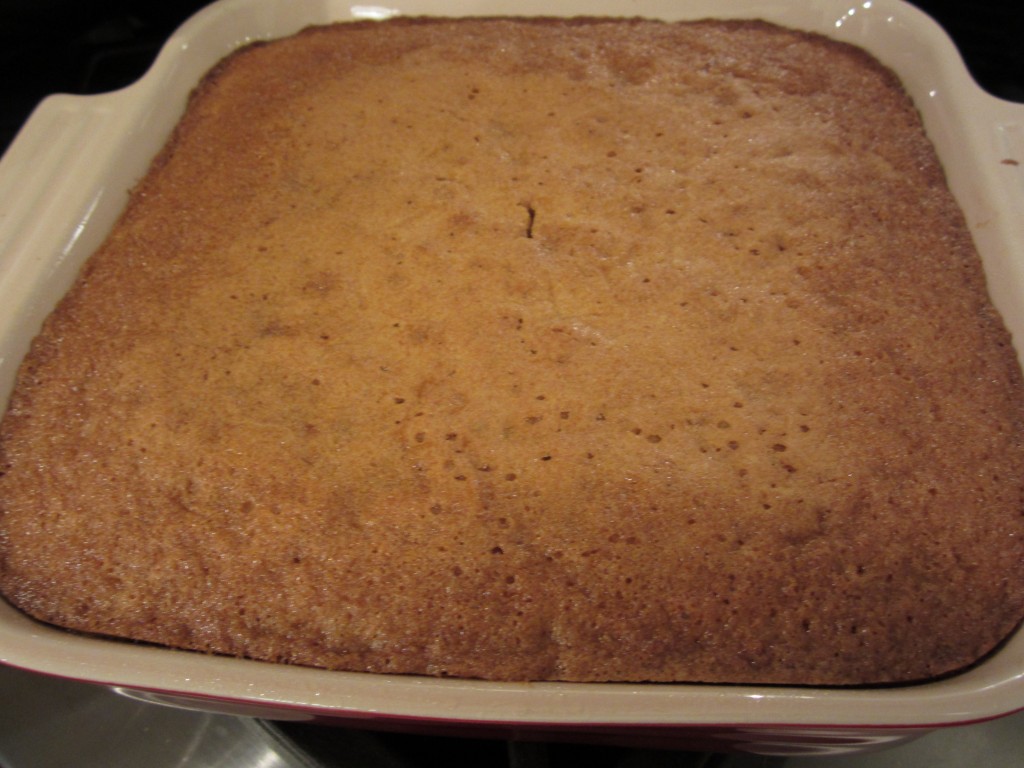 Final carrot pudding fresh from the oven
In fact, you might not even need to serve dessert.
Naah.
Enjoy.
Carrot Pudding
Ingredients:
Serves 6
2 lbs. carrots grated
4 eggs
2 tsp baking powder
1 cup flour or matzo meal
½ tsp salt
¼ lb butter
¾ cup brown and white sugar
1 tbsp hot water
Instructions:
Beat carrots and eggs in mixer.
Add rest of ingredients.
Bake in 1 quart covered casserole for 1 hour at 350 degrees.
Well, do you have any veggie dishes that are sweet and dessert-like?