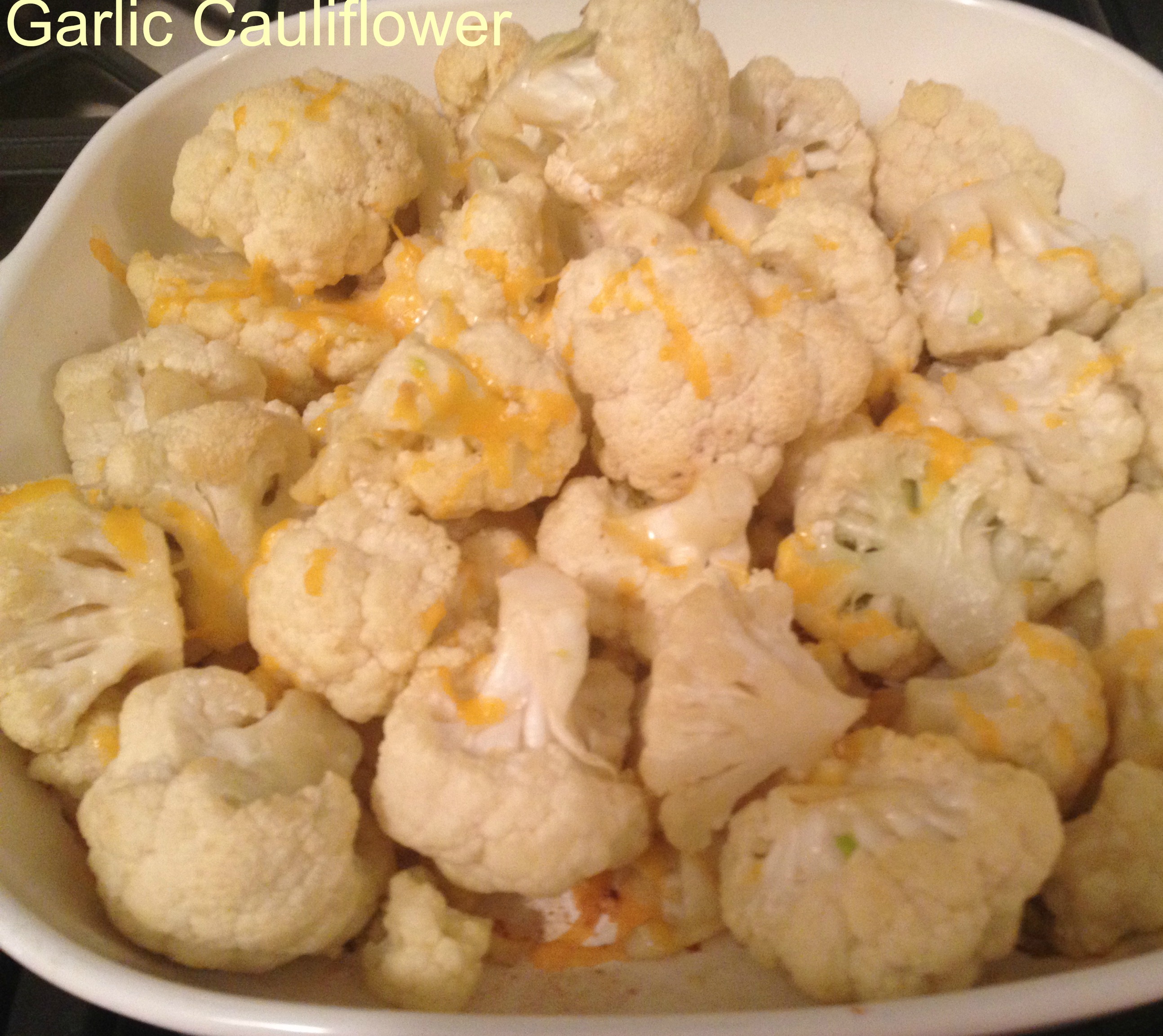 Last night I needed a hassle-free vegetable recipe that I could throw together just minutes before the meal.
The day slipped away from me and I found myself frustrated and stressed that dinnertime arrived and I was staring into a half-empty fridge. However, I did have two heads of cauliflower that need to be used before they started to turn.
Have you discovered the power of garlic, olive oil and sea salt with your vegetables? That's all you need to make an easy, tasty, flavorful side.
I took two garlic bulbs, chopped them up in my mini-prep food processor and then combined it with some olive oil in a bag with the cauliflower. After the cauliflower was sufficiently coated, I placed it in the oven to bake for 25 minutes.
When the cauliflower was almost done, sprinkle some Parmesan on top.  I didn't have any available so I used some shredded cheddar cheese.
Try it for yourself.
Note: You can substitute the cauliflower with other vegetables like broccoli, zucchini, squash, etc.  And, feel free to add some baked bread crumbs too.
Garlic Cauliflower
Serves  4 people
adapted from All Recipes
Ingredients:
2 tablespoons

minced garlic

3 tablespoons

olive oil

1 large head

cauliflower, separated into florets

1/3 cup

grated Parmesan cheese

salt and black pepper to taste
Instructions:
Preheat the oven to 450 degrees F.


Place the olive oil and garlic in a large resealable bag. Add cauliflower, and shake to mix. Pour into the greased casserole dish, and season with salt and pepper to taste.

Bake for 25 minutes, stirring halfway through. Top with Parmesan cheese with about 5 minutes remaining.