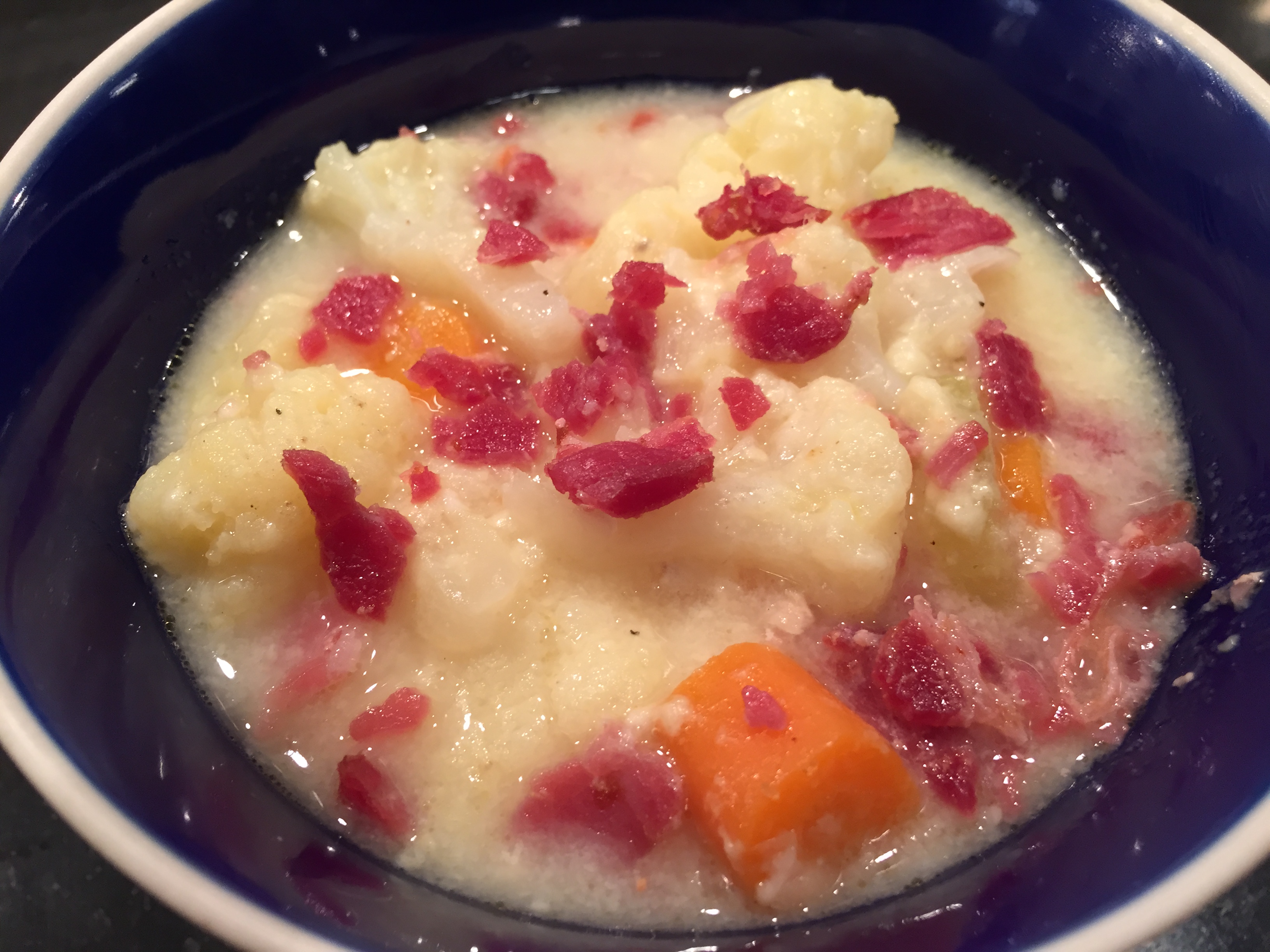 It's officially starting to feel like the precursor to winter. Snow on Thanksgiving?
To adapt, I'm kicking off my winter survival mode in the kitchen. So, beginning this week, the slow cooker will find a permanent place on the counter top as will the blender. Why? Because I slow cook meats and blend tons of soup—two hearty dishes ideal for wintertime.
Last night I made a terrific Cauliflower Soup. It wasn't intentional. I noticed that I had a head of cauliflower in the crisper that needed to be used and, I had been sent a Cauliflower soup recipe earlier in the day that spawned my interest.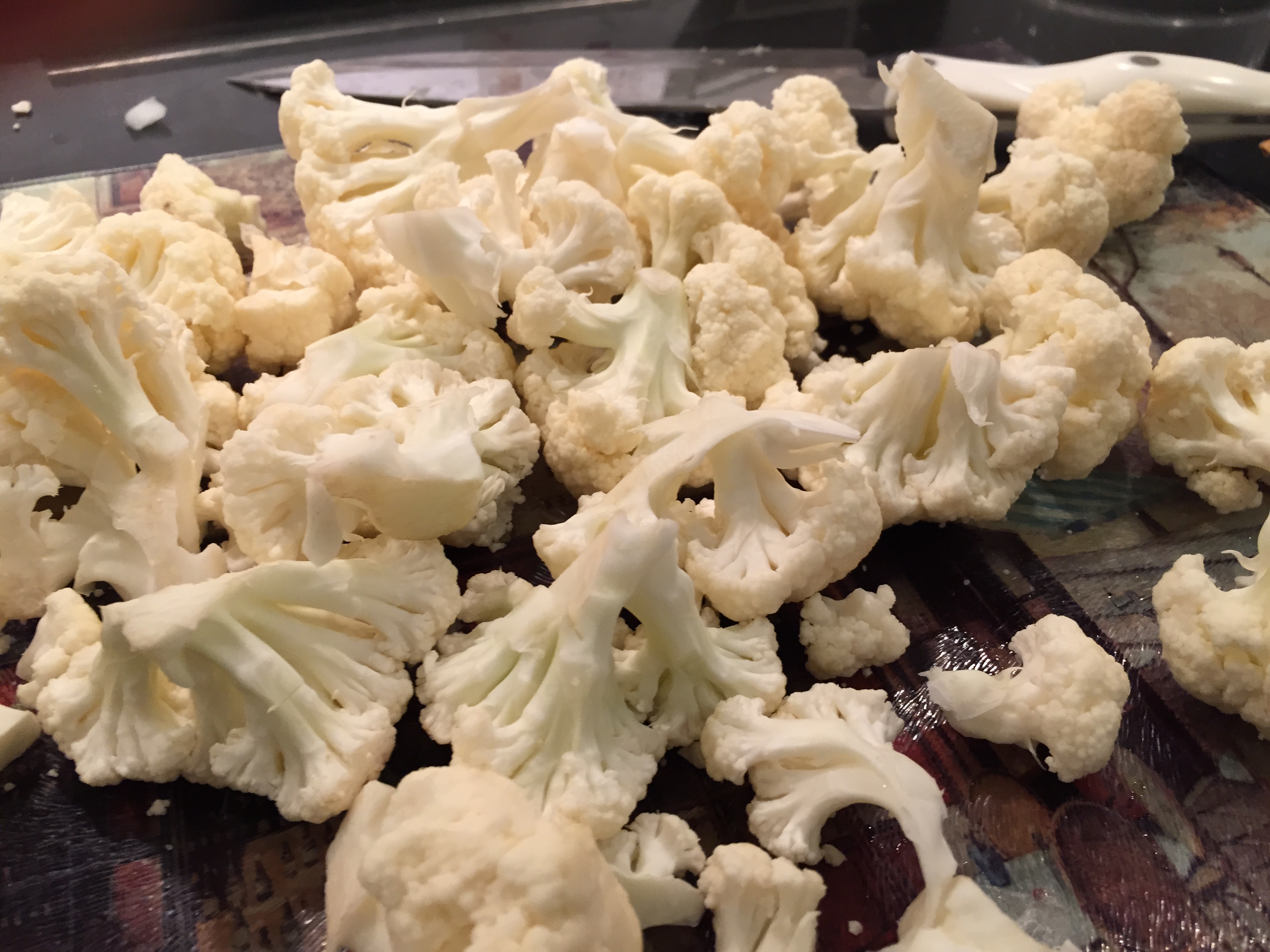 So, I adapted a few recipes based on the available ingredients and created the tastiest, filling soup. This soup's base is not thick and creamy like many recipes that use half and half or whole milk. Rather, this soup relies on chicken broth as the base. Additionally, the cauliflower is not pureed. Instead, there are nice full chunks of the vegetable in the soup that adds a nice crunch to the overall texture.
I added in some shredded cheese and bacon bits before serving which definitely sealed the deal with my kids.
Try it for yourself.  Any additions?
Cauliflower Soup
adapted from Damn Delicious
Ingredients:
4 slices bacon, crushed
3 tablespoons
2 cloves garlic, minced
1 onion, diced
2 carrots, peeled and diced
2 stalks celery, diced
1/4 cup all-purpose flour
4 cups chicken broth
1 cup 2% milk
1 head cauliflower, roughly chopped
1 bay leaf
Kosher salt and freshly ground black pepper, to taste
1 cup shredded mozzarella cheese
Instructions:
Heat a large skillet over medium high heat. Add bacon and cook until brown and crispy, about 6-8 minutes. Transfer to a paper towel-lined plate; set aside.
Melt butter in a large stockpot or Dutch oven over medium heat. Add garlic, onion, carrots and celery. Cook, stirring occasionally, until tender, about 3-4 minutes. Stir in cauliflower and bay leaf. Cook, stirring occasionally, until tender, about 3-4 minutes.
Whisk in flour until lightly browned, about 1 minute. Gradually whisk in chicken broth and milk, and cook, whisking constantly, until slightly thickened, about 3-4 minutes.
Bring to a boil; reduce heat and simmer until cauliflower are tender, about 12-15 minutes; season with salt and pepper, to taste. If the chowder is too thick, add more milk as needed until desired consistency is reached.
Add 1/4 cup shredded cheese over top soup (per bowl) before serving.