Last night I went to an Oscars viewing party and needed to bring a appetizer, one that appeals masses – kids and adults alike.  I turned to Mom's no-fail Artichoke Squares because they're tasty and filling and easy to make.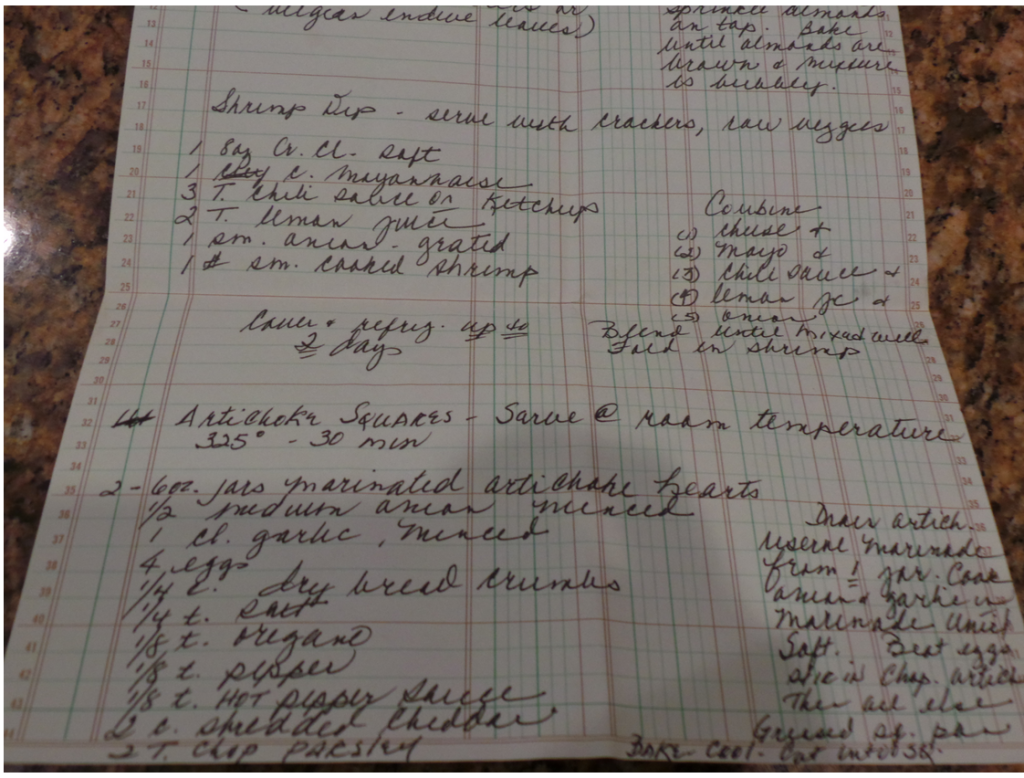 My kids prepared the entire dish- -from the chopping to the mixing to the baking.  And, the finished product is quite flavorful, almost like an artichoke egg quiche.
We added an additional 10 minutes to Mom's cook time and decided that next time around we would definitely sprinkle breadcrumbs over top the mixture before baking.  Otherwise, this recipe is flawless. The Artichoke Squares are a perfect addition to any breakfast, brunch or as an appetizer.
You Pick!
Enjoy.
Artichoke Squares
serves 8
Ingredients:
1 12oz. jar marinated artichoke hearts
1/2 medium-sized onion – minced
1 clove garlic- minced
4 eggs
1/4 cup bread crumbs
1/4 teaspoon salt
1/8 teaspoon oregano
1/8 teaspoon pepper
1/8 teaspoon hot pepper sauce
2 cups shredded cheddar
2 Tablespoons chopped parsley
Instructions:
Preheat oven to 325 degrees.
Drain and chop artichoke hearts and keep marinade.
Cook onion and garlic in marinade in skillet on stove until soft.
In small bowl, beat eggs and stir in chopped artichokes.
Add in onion and garlic mixture, bread crumbs, spices and cheddar cheese.
Pour mixture into greased square Pyrex dish and bake approximately 40 minutes or until bubbling on top.
Let cool and then cut into squares.  Serve @ room temperature.
Enjoy.