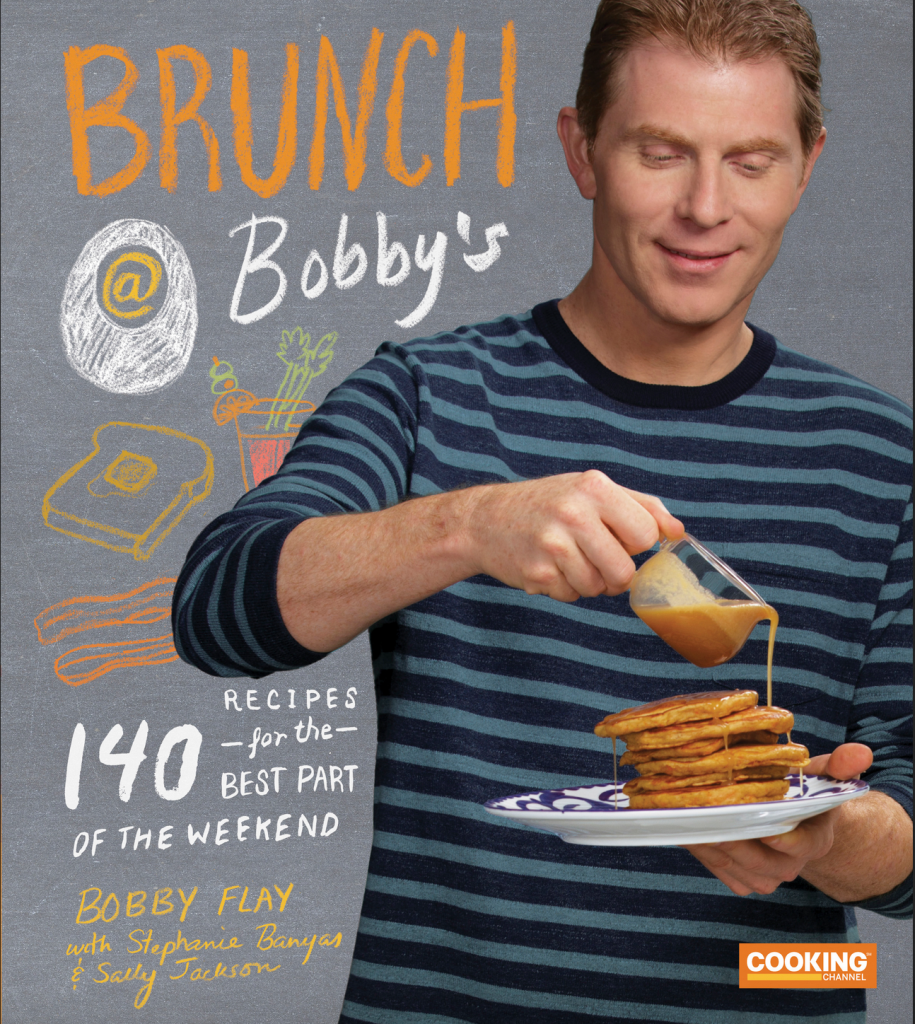 I have been a huge fan of Bobby Flay for years.
Short of being called a "stalker," I've eaten at all five of his restaurants including Gato, Bar Americain, Mesa Grill, and Bobby Flay Steak and the Burger Palace.
I've always been an avid consumer of his popular cooking shows on Food Network—from the Emmy-winning Bobby Flay's Barbecue Addiction to Iron Chef America, Throwdown! with Bobby Flay, and Food Network Star—as well as Brunch @ Bobby's on Cooking Channel.
I have been the proud owner of all four (4) of his cookbooks -– his book Grill It has been my BBQ bible.
I'm thrilled that Bobby has published a new book (now available in stores) focusing solely on BRUNCH (umm….my favorite meal). In Brunch @ Bobby's, he shares his simplest, most sought-after recipes—while still delivering his signature intense flavors.
 
While many of us know Bobby for his skills at the grill, brunch is apparently his favorite meal of the week too!
In the beautiful Brunch @ Bobby's book, he includes 140 tasty recipes starting with the lip-smacking cocktails, both spiked and virgin, that we have come to expect from him, along with hot and iced coffees and teas. He then works his way through eggs; pancakes, waffles, and French toast (including flavored syrups and spreads); pastries (a first) and breads; salads and sandwiches; and side dishes.
So, you can literally sip a Sangria Sunrise will you eat Carrot Cake Pancakes with Maple-Cream Cheese Drizzle, Sautéed Bitter Green Omelets, and Wild Mushroom-Yukon Gold Hash.
Finally, Bobby gives brunch time the attention it deserves.
I'm so excited to be able offer one lucky reader a copy of Bobby's new book Brunch @ Bobby's along with a $50 Visa gift card so you can stock up on some ingredients to prepare one of Bobby's awesome brunch recipes!
So, what are you waiting for?
Enter now.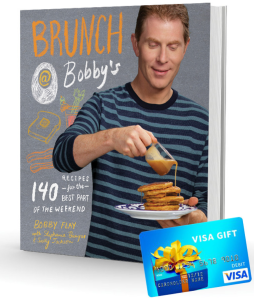 Learn more on: www.BobbyFlay.com
#BrunchatBobbysBook
Disclaimer:  Samples and prizing were provided to me by Crown Publishing.  All opinions expressed in this post are, as always, my own.