Yay, it's one of my favorite days of the month, my Secret Recipe Club reveal day for March!
I'm honored to be a part of this diverse international group of food bloggers.  In case you forgot, everyone in the Secret Recipe Club gets "assigned" a blog from which we are supposed to pick a dish to cook.  But, it's all done in secrecy.  It isn't until the ultimate reveal day (today) that everyone showcases the dishes and discovers who's been their secret foodie link.  This club has provided me valuable exposure to blogs I might not otherwise encounter.
My March assignment is Flying on Jess Fuel .  I always visit the About Me section of any blog to learn about the person behind the recipes.  Jess is the wife of a Navy pilot, Nick, who have been traveling around the US as her husband gets relocated for work.  Flying on Jess Fuel chronicles their love of delicious food, good red wines, and cold, frosty home brews.  Jess' blog features a wide assortment of recipes I've ear marked, from Crab Rangoon to Toasted Squash Seeds to Cilantro Garlic Ribs!
Having recently made a Beer Bread from a mix, I was excited to try Jess' homemade Cheddar Beer Bread recipe.
I love this quick bread recipe, no hours of rising required.  And, I just happened to have all the ingredients on hand, including some beer.
While Jess recommends using light beer (I used Corona light) I would recommend using a lighter dark beer to give it more robust flavor.
And, knowing how much my family adores cheese, I took the liberty of adding at least an extra 1/2 cup of shredded cheddar cheese.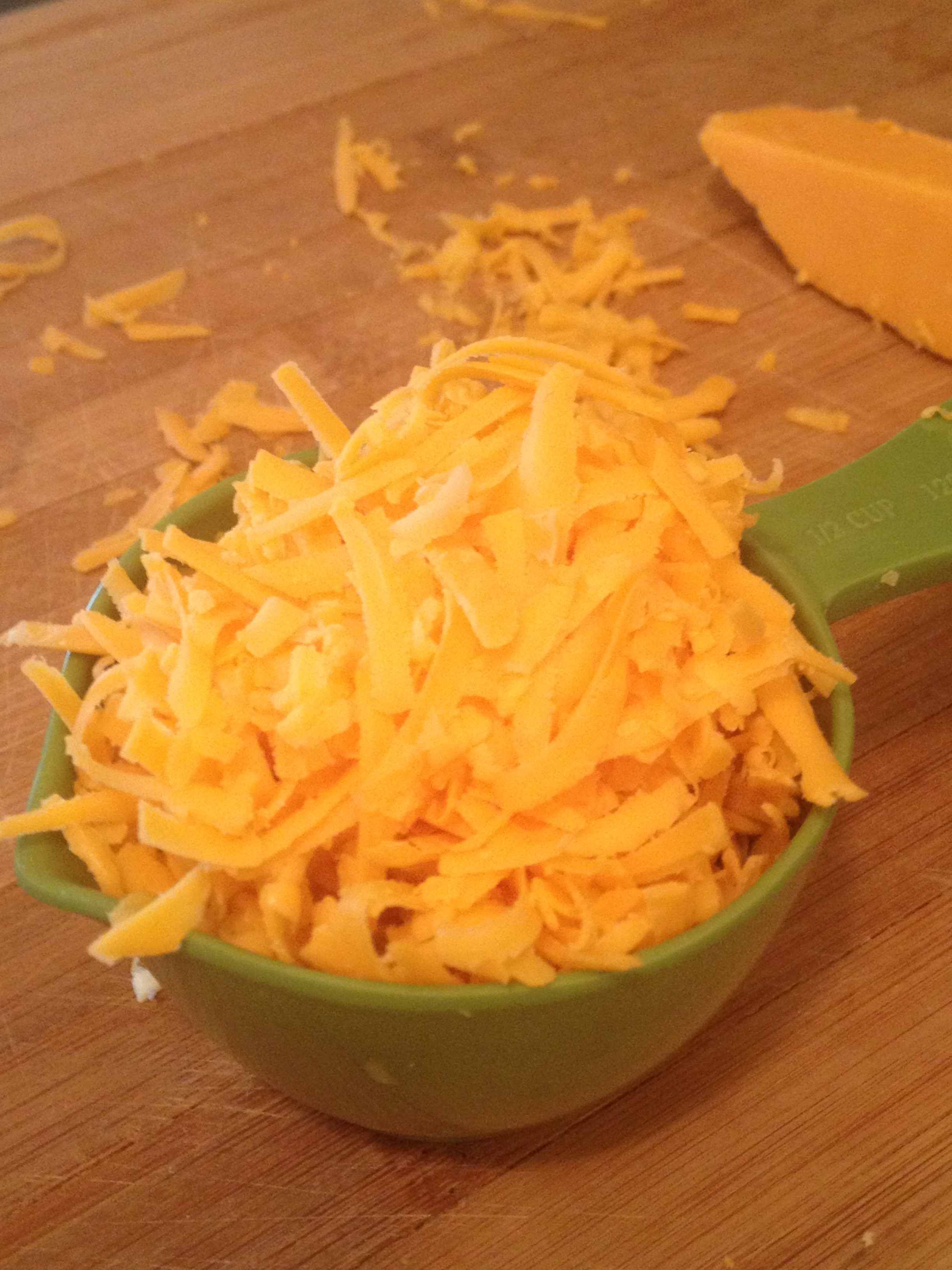 This bread was so tasty and fresh, we polished off the enter loaf at dinner time!
Definitely check out Flying on Jess Fuel for more tasty, easy to make recipes.
Cheddar Beer Bread
Ingredients:
1 tbsp olive oil
1/2 cup finely chopped yellow onion
1/4 tsp fresh ground black pepper
1 clove garlic, minced
3 cups flour
3 tbsp sugar
2 tsp baking powder
1 tsp salt
1 1/2  cups shredded sharp cheddar cheese
1 (12 oz) bottle beer (light dark beer)
Nonstick cooking spray
2 tbsp melted butter, divided
Instructions:
Preheat oven to 375 degrees.
Heat oil in a small skillet over medium-low heat. Add the onions and cook, stirring occasionally, until browned, about 10 minutes. Stir in pepper and garlic and cook another minute.
In a mixing bowl, combine flour, sugar, baking powder and salt. Add onion mixture, cheese and beer and stir until just combined.
Transfer batter to a 9 x 5 inch loaf pan, sprayed with nonstick spray. Drizzle 1 tbsp of butter over the top.
Bake 35 minutes. Remove from oven and drizzle remaining 1 tbsp butter over top. Return to oven and bake an additional 25 minutes until golden brown.
Cool in the pan 5 minutes, then transfer to a wire rack to cool completely.