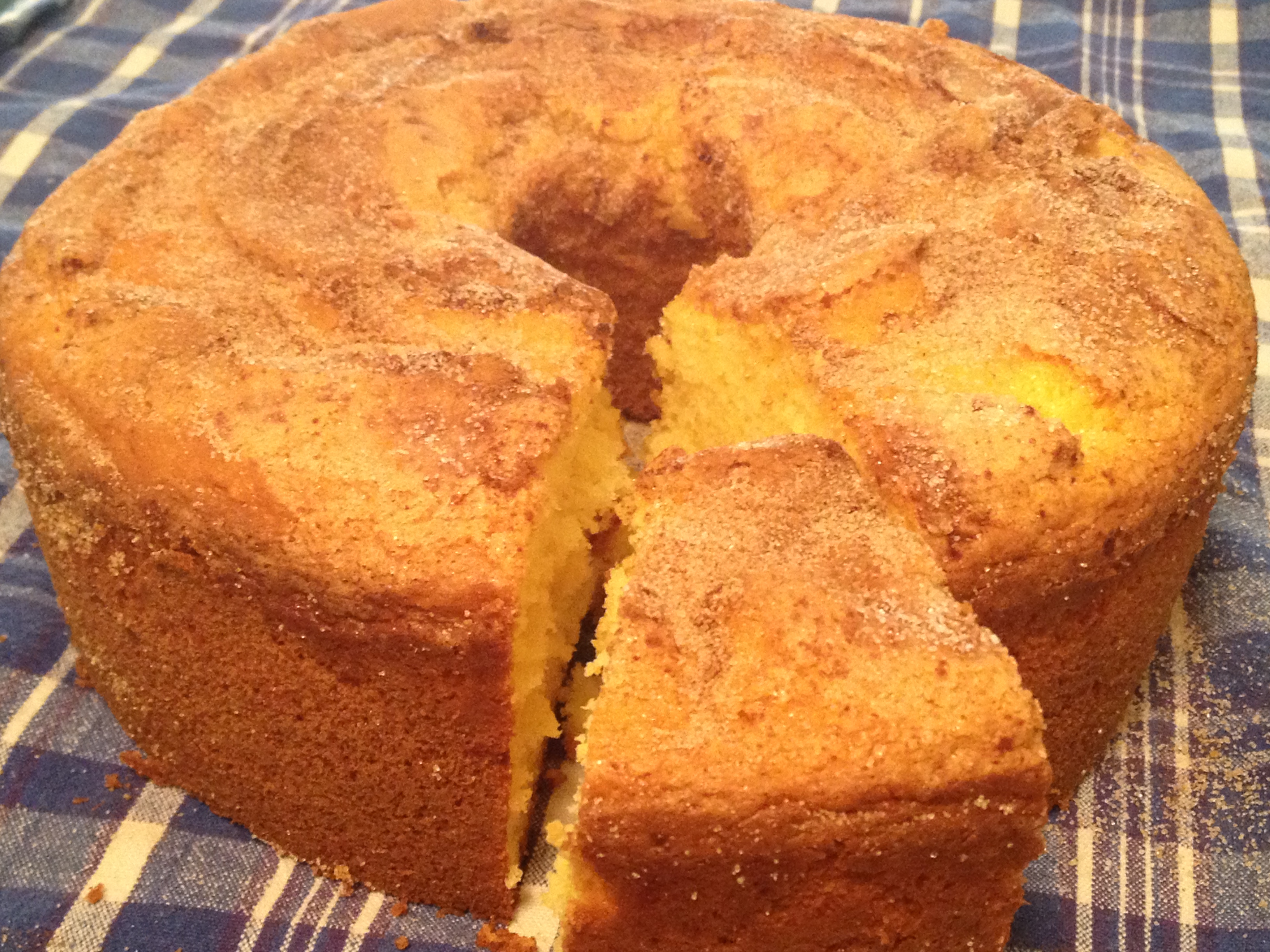 For 10 summers at camp, I'd wake up every Sunday morning and head to the dining hall where I'd indulge in a vast buffet boasting the most amazing coffee cake.
It was served warm, super moist, with a sinfully sweet crumbly cake topping.
It was so good, you simply could not eat just one piece. At that point, I'd break the rules. I'd pack more coffee cake pieces in dozens of napkins, slip them under my bathrobe, and shuffle back to my cabin – where there was a strict no food allowed rule.
Ever since then, I have been on a quest for a coffee cake recipe to rival camp's memorable version (and one that isn't intimidating too).
It wasn't until my last month (of a sixth month process of categorizing and hand-typing Mom's recipes) that I came across a Mom's Pull-Apart Coffee Cake recipe.  While I don't ever remember tasting her version, I was so psyched to give it a whirl.  Unfortunately, after trying to read the whole recipe, I realize that like many others, it was incomplete.  There was a huge stain covering the last two ingredients and all of the instructions.
So, like many times before, I found myself on a mission.  I quickly started searching the internet for Coffee Cake recipes that could complete Mom's and bring it to life in my kitchen.  And I found one that was quite simple and required very few ingredients (all of which I had in my stocked pantry).
I have made this recipe 3 times in the past two weeks- it's that quick and tasty.
The batter uses a Bundt pan rather than the sheet cake I remember from camp. Even though this version doesn't contain any of that sinfully sweet crumbly topping that would make my teeth sting, it's  light and moist and perfectly dusted with a subtle mixture of cinnamon and sugar.
Without the heaviness of that crumble topping, you won't get full after one slice and you might just want the cake all to yourself!
So, what are you waiting for?
Go on, try it!
Quick and Easy Coffee Cake
adapted from recipe4living.com
yield: 8-9 slices
Ingredients:
1 box Duncan Hines Yellow Cake Mix
1 pkg. instant vanilla pudding mix
1/2 cup. vegetable oil
1 cup sour cream
4 eggs
1 tsp vanilla extract
1/3 cup cinnamon
1/3  cup sugar
Instructions:
Preheat oven to 350 degrees.
Combine dry mixes (cake mix and vanilla pudding) in mixing bowl.
Slowly add oil and cream and while mixing together.
Add eggs one at a time and then vanilla extract.
Coat Bundt pan bottom with cinnamon sugar mixture. Then add the batter, making sure to spread evenly with spatula around pan.
Sprinkle top of cake with cinnamon sugar.
Bake at 350 degrees for approximately 50 minutes.
Let cool in pan 10 minutes.
Turn the pan upside down and carefully remove cake.
Sprinkle more cinnamon/sugar mixture over top.