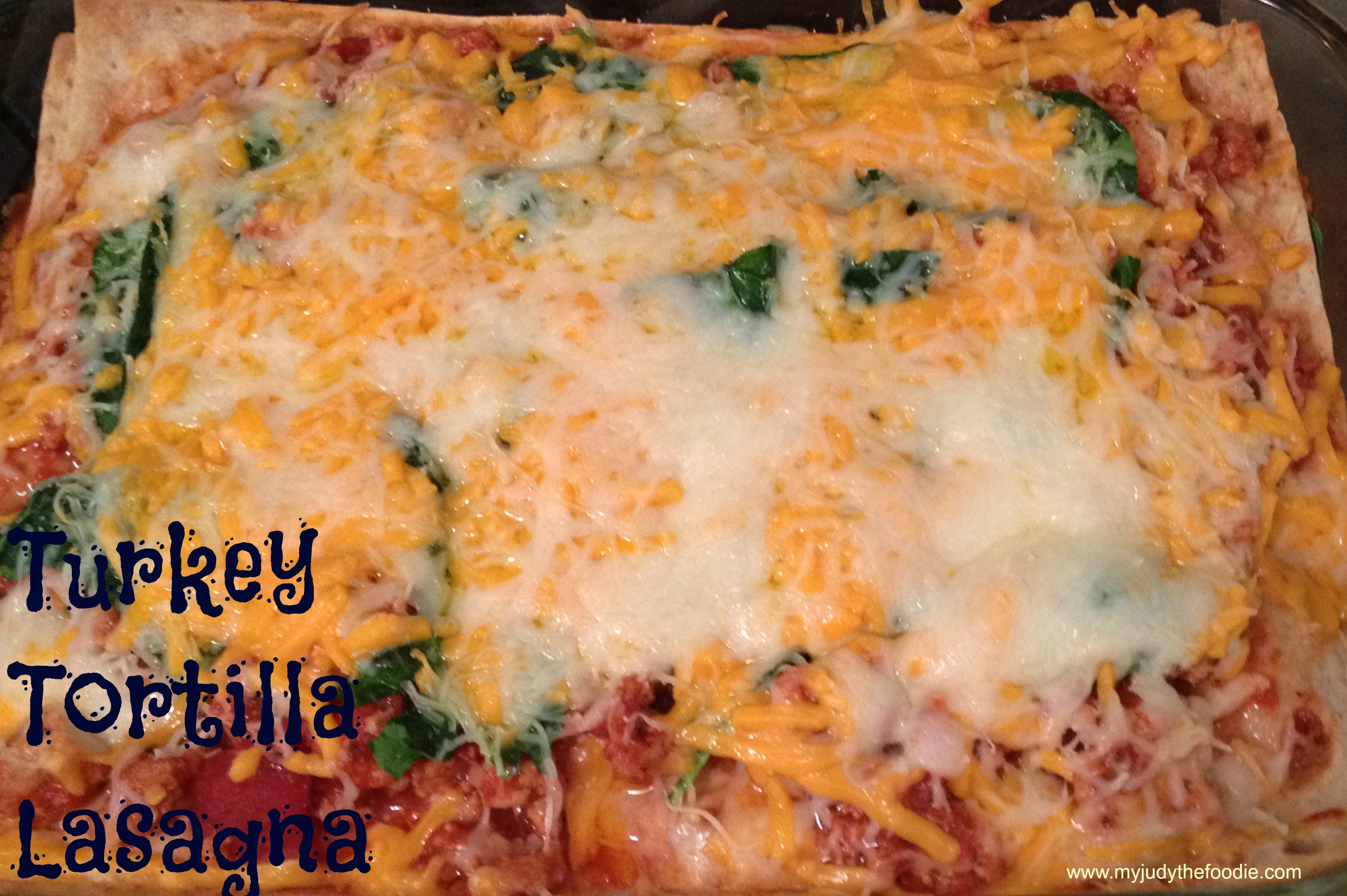 Back to school means back to early morning alarm clocks, full schedules, homework arguments, and later nights.  For us, dinner is the only time we can sit down as a family and catch each other up on the events of our respective day.
But, I have to admit,  getting into the routine of cooking every night has also been a challenge.  Monday through Friday  I'm all about hassle-free meals in under 30 minute meals.
According to my kids, last night's dinner is now the new #1 meal.  I can't take credit, my sister put the idea in my head when she told me that she makes  a Turkey Tortilla Lasagna that her kids always adore.
Lucky for me, as my sister was talking I realized that I had all the ingredients at home.  So, I decided to make my own version of my sister's celcbrated dish.
I used Honey Wheat Flatbread instead of tortillas.
For the meat, I used ground turkey sautéed with tomato sauce, onions and brown sugar instead of Spanish paprika and spices.
I added in some fresh spinach so I wouldn't have to cook a veggie side.
I used a mixture of shredded mozzarella and cheddar cheeses and baked the lasagna in a small square Pyrex dish.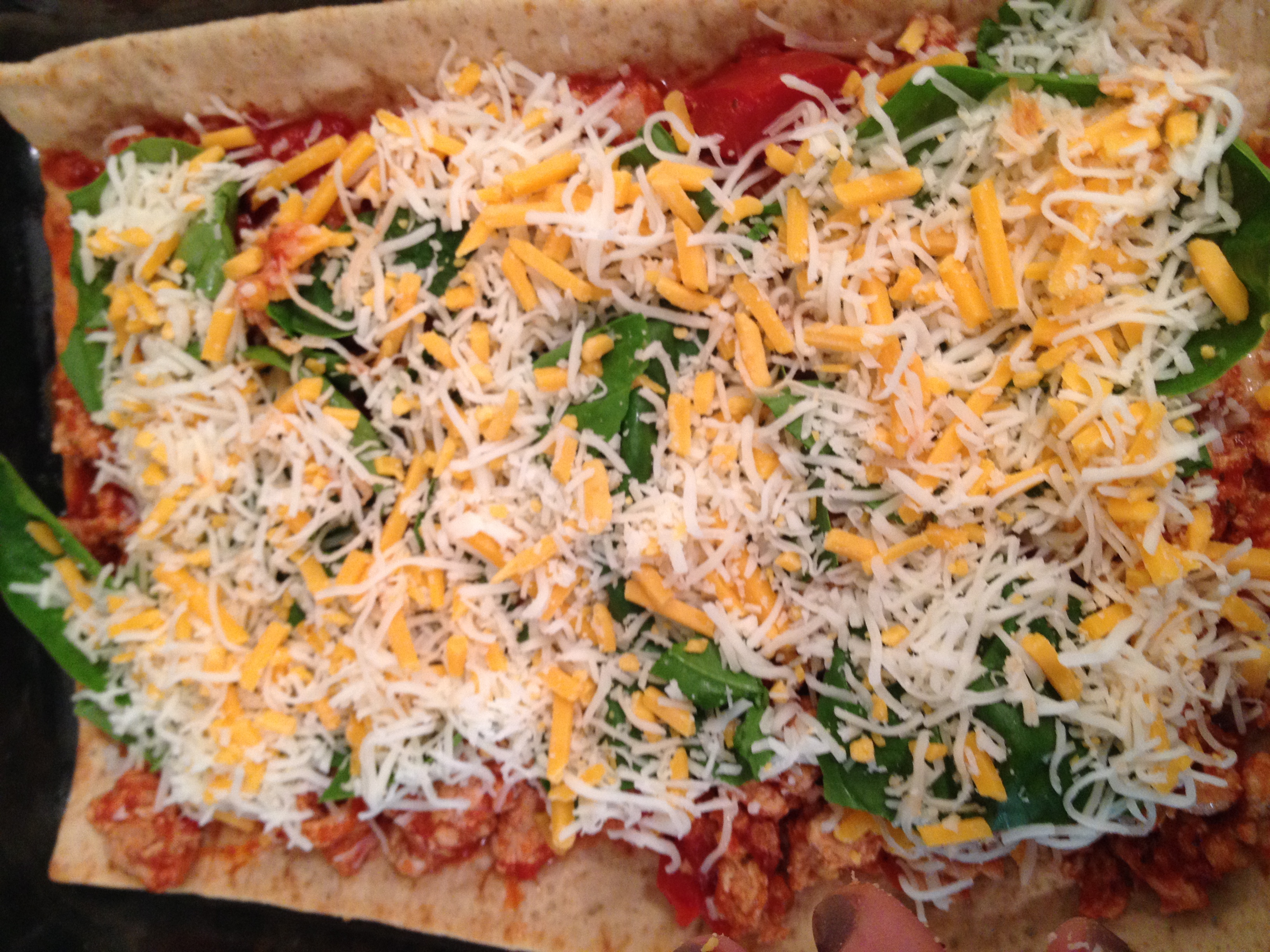 The dish was beyond delicious. My 8-year old ate three huge pieces.  The best part is the left overs waiting for us in the fridge.
This is a must try!!
Turkey Tortilla Lasagna
Ingredients:
2 teaspoons EVOO
1 1/2 pounds Lean Ground Turkey
1  Small Onion,  Diced
1 clove Garlic, Minced
1 jar Tomato Sauce
1 1/2 tablespoons Brown Sugar
2 tablespoons basil and oregano mixed
3-4 flatbreads
2 cups Baby Spinach
3 1/2 cups Shredded Mozzarella – Cheddar Cheese Mixed
Instructions:
Preheat oven to 350ºF. Spray 9′ Pyrex pan with oil.
 Add oil and ground turkey to a frying pan over medium heat. Cook the meat until no pink remains, approximately 3 minutes.
Add onion and garlic. Cook for another 3 minutes.
Stir in tomato sauce and brown sugar. Let lightly boil for approximately 5 minutes.
Placing flatbread on the bottom of the Pyrex pan. Spread 1 1/3 cups sauce evenly over the flatbread. Cover the meat with a layer of spinach and  then blanket the spinach with cheese mixture. Press down gently on the flatbread as each layer is added. Repeat until Pyrex is completely full
Bake in oven for approximately 20 minutes or until cheese is melted.
Let cool for 5 minutes before cutting into squares.
Enjoy!