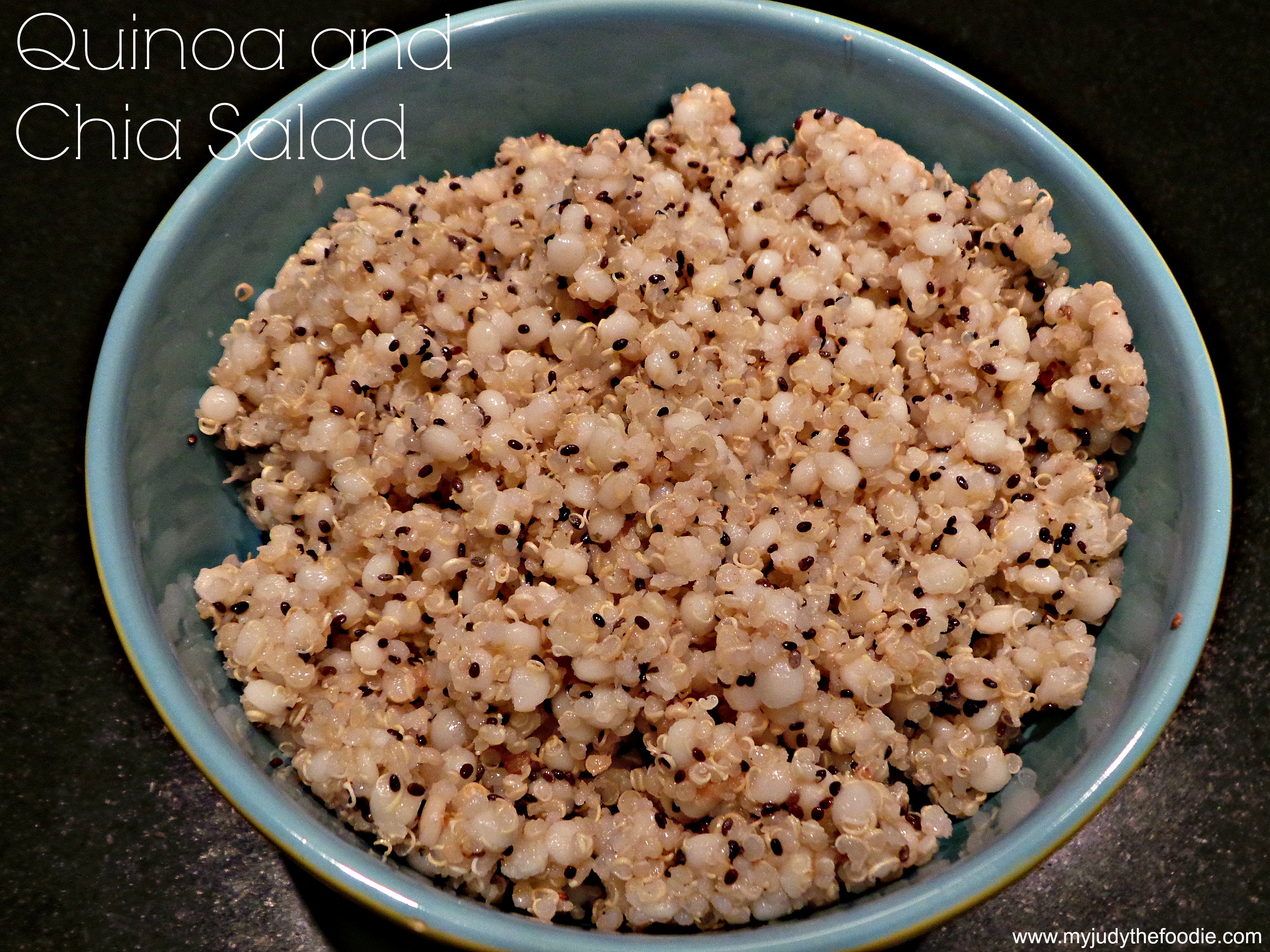 I'm continuing on my crusade to get everyone to incorporate Chia Seeds into their diets. I'm not pretending to be a nutritionist nor am I a dietician but, when I do stumble upon something that totally enhances the nutritional component of a dish without detracting from its flavor, I love sharing it.
Tonight for dinner I cooked a simple side by combining some quinoa with chia seeds. Talk about a seriously protein and fiber rich dish – you can't go wrong here. The nutty flavor from the cooked quinoa is subtly offset by the delicately tangy flavor of the dressing to create a tasty and HEALTHY addition to any protein. (I just shredded some rotisserie chicken and added some spoonfuls of apple sauce to round out the meal).
This dish is just as good served cold as it is hot. So, while we enjoyed it tonight for dinner, tomorrow it'll be eaten as a cold "salad" for lunch (throw in some cherry tomatoes and some chopped basil).
Quinoa and Chia Salad
serves 4-6
Ingredients:
4 cups water
2 cups quinoa
1/2 tsp salt
1/4 cup chia seeds
3 tbsp EVOO (Extra Virgin Olive Oil)
2 tablespoons balsamic vinegar
1 tablespoon kosher salt
Directions:
Add  dry quinoa to a pot of salted boiling water, then cover pot with a lid and cook the quinoa on low heat or simmer for approximately 15 minutes.
In a toaster, toast the chia seeds for about 2 minutes, or  until they are slightly brown.
In a large bowl, add the cooked fluffed quinoa,  chia seeds with the olive oil, vinegar and salt. Mix together and add in more oil, vinegar and salt to taste.
Feel free to add in other ingredients you'd like: halved cherry tomatoes, slivered almonds, yellow raisins, dried cranberries, mint, basil, tangerine slices, mandarin.