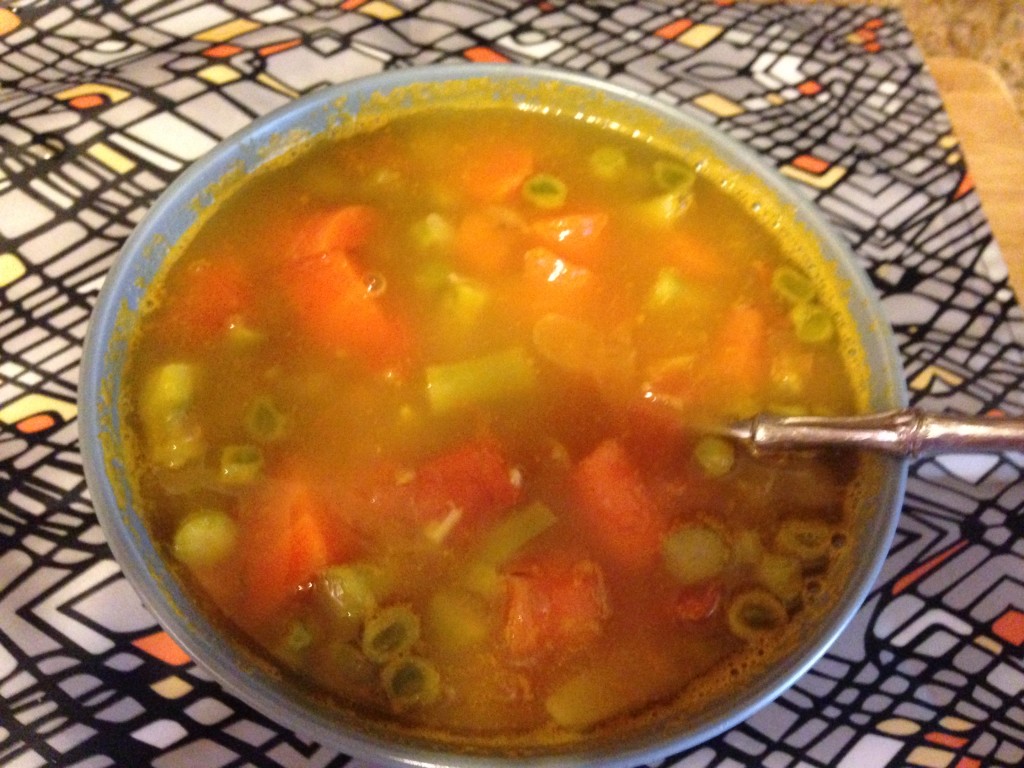 Today's recipe is from resident soup expert Serena, aka Seriously Soupy.  Serena is known for her soup tours, she has taught soup classes and has a catalogue of over 100 homemade soups.
You can join Serena on her Soupy journey here once a month where she'll share her wisdom and helping demystify the world of soup.
Here's what Serena has to say:
Summer is a terrific time to experiment with light and health soups. While smoothies and salads are generally the typical lighter summer fare, soups are also an easy way to get a dose of nutrients while enjoy a hearty and delicious meal.
This week I used some basic ingredients that I had at home including asparagus, onions, garlic, parsley, carrots, tomatoes, and frozen peas to create a soup that was bursting with flavor.
Another bonus to this soup is that it's easy to prepare and ready in 60 mins or less.
Enjoy!
Simple Summer Vegetable Soup
makes 3 cups
Ingredients:
3-5 cups of water
1 tomato, cut up
6 carrots, cut up
1 cup of frozen or fresh peas
10-15 asparagus stalks, cut up
½ yellow onion, cut up
1 whole garlic, minced
1 tablespoon of dried parsley or a bunch of fresh, cut up.
pinch of salt and pepper
Makes 3 cups of soup
Directions:
Boil water in a medium pot.
Cut up the onion, garlic, asparagus, tomato, and carrots.
Add in the parsley and salt and pepper and let cook on a medium flame for 45 minutes-60 minutes, checking and stirring the soup periodically. Garnish with fresh parsley.