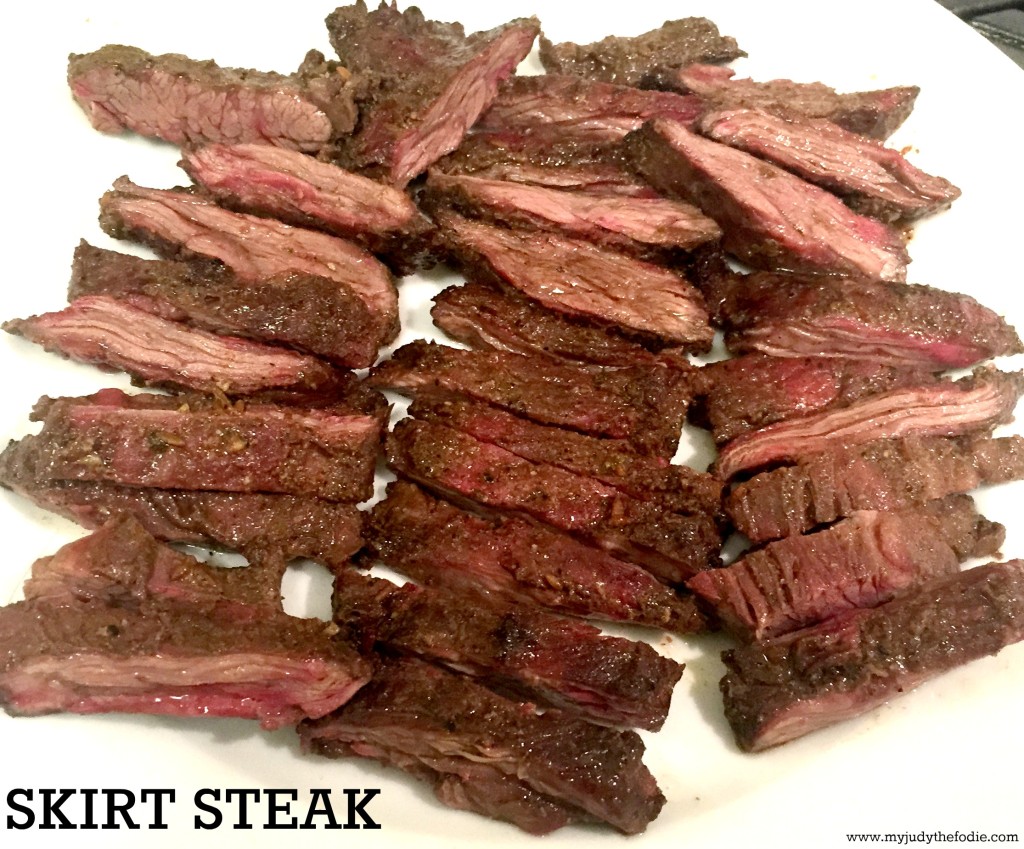 Living in Manhattan, I often catch myself daydreaming about lazy summer nights cooking steak and vegetables on an outdoor grill.
I get hostile when I read through a recipe that opens with "prep your grill for cooking" because I, like the majority of city dwellers, don't have the luxury of being able to simply walk out a back door and grill. That's why I'm officially demystifying the notion that one needs a grill in order to cook a great steak.
The other day I decided to take the matters of meat in my own hands and cook a skirt steak inside my apartment. I choose skirt steak because it's an easy cut of beef to cook in a pan. Not only does it cook quickly but, it's also loaded with flavor.  Also, this particular cut is usually less than half the price of a good strip or rib eye steak (two cuts I'd probably reserve for a grill)!
After the meat purchase, the next step is to apply a marinade (liquid seasoning) or a dry rub. With skirt steaks your rub can be as simple as some salt and pepper or something more flavorful like cayenne pepper, soy soy sauce, garlic or ginger. For my meat, I decided to use a lime and cumin marinade. After allowing the meat to marinate for about ten minutes– the time it takes for the steak to come to room temperature – I was ready to cook.
There are three different ways you can choose to cook this cut of meat in a city kitchen (instructions via The City Cook):
Broiling — Broil the steaks about 5″ below the heat source/flame for 3 to 4 minutes a side.
Pan Sear Then Roast — Use a large fry pan or sauté pan, preferably not non-stick so that you can put the pan into a very hot oven. A regular pan will also produce better browning, leaving behind flavors in the pan that can be the basis of a simple sauce. Heat the pan to very hot. Add a couple of teaspoons of canola or olive oil (or if you want to gild the lily, melt a tablespoon of butter). Sauté the steak for 1 to 2 minutes a side, enough to get a good brown surface. Then put into a 400F oven for 5 to 7 minutes.
All Pan Sear — In a hot fry pan (again, preferably not non-stick), add a couple of teaspoons of canola or olive oil (or butter; see above). In this method, cook entirely on top of the stove; 3 minutes a side for rare and 4 minutes a side for medium rare. Baste with the hot oil/melted butter a couple of times on each side.
I decided to broil my steak in the oven and they were terrific.
It's time for you to take a shot at cooking steaks indoors.  You will definitely be surprised.