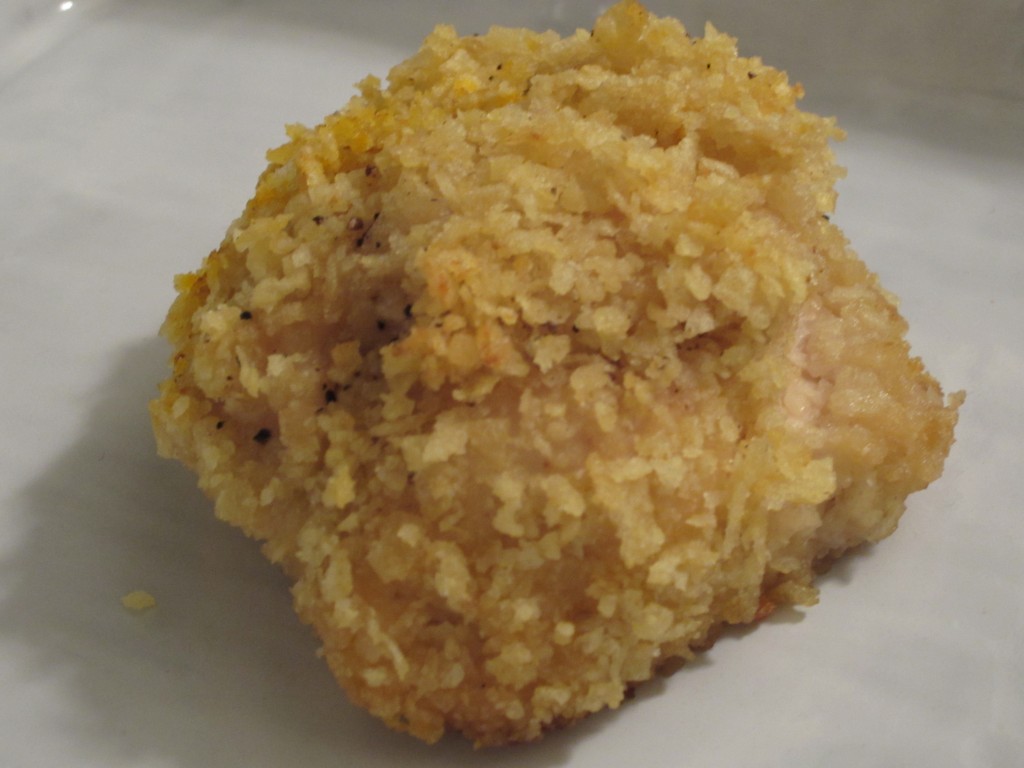 People who don't own a slow cooker look at me like I have three heads when I gush about our slow cooker recipes.  The look I get is similar to the way people respond to sleep away camp.  If they themselves never experienced the joys of living away from their parents over the summer as a child,  then they can't even imagine (or entertain the thought) of sending their own kids.
Bottom line: slow cookers are tremendous time savers in the kitchen.  The ease of use is remarkable: simply dump in your ingredients and let the appliance do all the work for the rest of the day.  You can't complain about that!
The day I saw this recipe over at Six Sister's I immediately tried it for my family.  It's a huge hit since we're all Ritz Crackers fan and we adore the buttery crunchy texture it renders to the chicken.
It's the perfect remedy to a cold winter's day.
Enjoy.

Slow Cooker Ritz Chicken
Author:
Six Sister's Stuff
Prep time:
Cook time:
Total time:
Liven up your slow cooker chicken with Ritz crackers.
Ingredients
1¾ ounce can cream of chicken soup
1 pint sour cream
1½ cups crushed Ritz crackers
½ cup butter, melted
4 to 6 boneless skinless chicken breasts
Instructions
Combine the soup and sour cream in a bowl and set aside. In another bowl mix together crackers crumbs and melted butter.
Place chicken in a slow cooker that has been sprayed lightly with non stick cooking spray. Spoon the soup/sour cream mixture over the chicken and then sprinkle with the Ritz cracker topping. Cover and cook on low for 7 to 8 hours, or cook on high for 4 to 5 hours.
Notes
To reduce the calorie count, you can use reduced fat sour cream and only use ½ pint. To avoid drying out the chicken, we slow cook on the LOW setting.