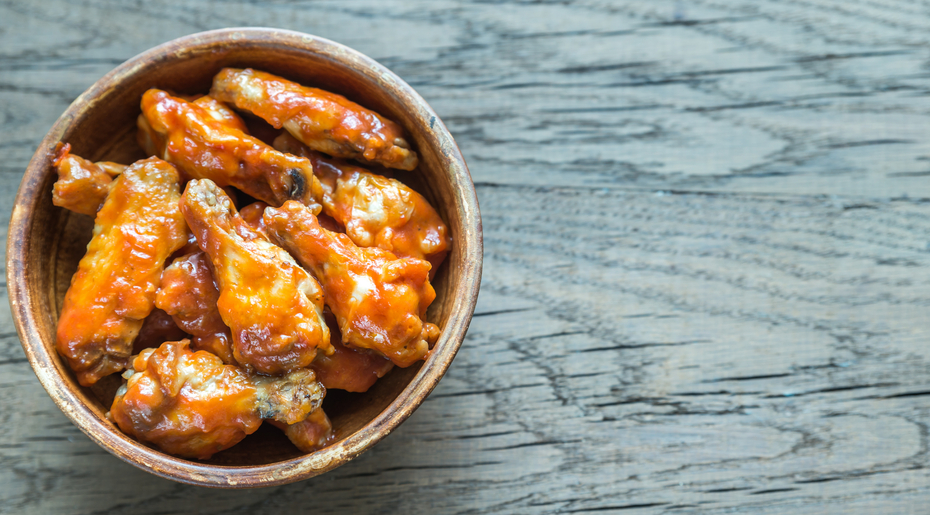 I promised a week full of slow cookery to provide ease of use meals that require little to no thinking.
But, I'm focused on Thanksgiving recipes and needed to share this delicious one for BBQ chicken wings.  Admittedly, while these wings don't bake in a slow cooker, the recipe is as easy to prepare, and it would be the perfect addition to your appetizer hit list for the big turkey day.
I recently had dinner over my neighbors and fell in love with this recipe because it's so basic to make yet, it tastes so decadent.  The combination of soy sauce, hot sauce and your favorite bbq sauce renders the wings  perfectly tangy and so flavorful with just a enough crispiness that I found myself eating the entire plateful.  I knew my family would adore it as much as I did and I was right.
Feel free to use any parts of the chicken. My kids actually preferred the drumsticks and thighs to the wings, as they claimed they were easier and "less messy" to eat but, either way, you won't be disappointed.  And, don't hesitate one moment to apply this recipe to your chicken breasts that are in need a new marinade if you're in search of a new main dish.
I opted out of the hot sauce because we're a mild not spicy family.  But, if you're serving a roomful of guests, you can certainly offer both.
Enjoy!

Asian BBQ Chicken Wings
Prep time:
Cook time:
Total time:
Tasty BBQ wings that are perfect as appetizers or main dishes.
Ingredients
3 packages (approx 12 ea) of chicken wings
1 cup barbecue sauce
½ cup soy sauce
½ cup honey
2 T Siracha (less if you don't want spicy)
2T chopped garlic
2 T grated ginger
Salt and pepper
Instructions
Put wings in pan and salt/pepper on both sides.
Place under broiler for five minutes on each side.
Mix all other ingredients together and pour over chicken.
Cook in 375 oven for about 45 minutes. I flip the chicken half way to let each side soak in the sauce.
Save
Save