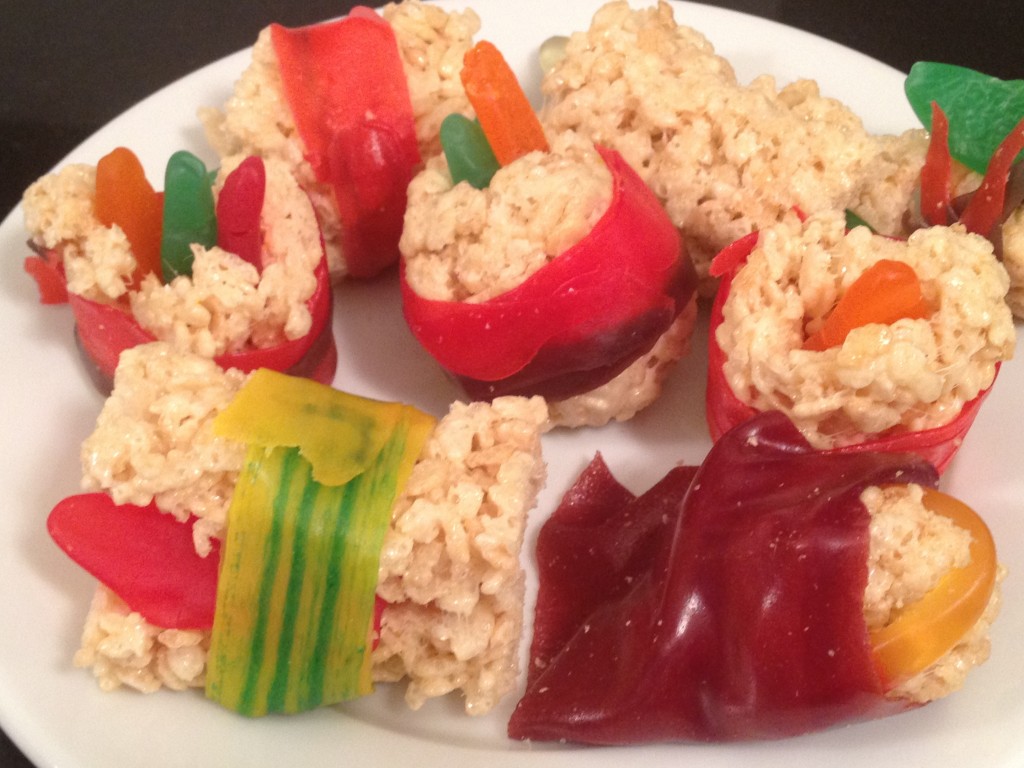 My daughter will not go to certain food stores solely based on smell. She refuses to walk into the celebrated market Zabar's—a must-see stop for many NYC tourist buses—due to the overwhelming "stench" from the myriad olives lining the entry way.  If olives rub her the wrong way, you can just imagine sushi's negative impact. Between the potential "fishy" smell and the fact that sushi is actually raw fish, I surrendered before I even tried to get my kids to try sushi.
But, this weekend, we found ourselves passing the time in the late afternoon making homemade sushi.  Yup, we made temaki and maki rolls and had a blast!  If you're scratching your head wondering how on earth I talked my kids into making sushi when everything about it seems disgusting, I should confess.  We made CANDY SUSHI!
If you've never tried this activity (with or without kids—it's THAT much fun), it's worth a quick trip to the grocery store.  All you need are marshmallows, rice krispies, butter, Swedish fish, gumi worms and fruit roll ups.
Next step, making the rice base to the sushi, which is essentially making rice krispie treats.  Once you've melted your butter and marshmallows and combined your rice krispies and made your bars, the rest is up to you.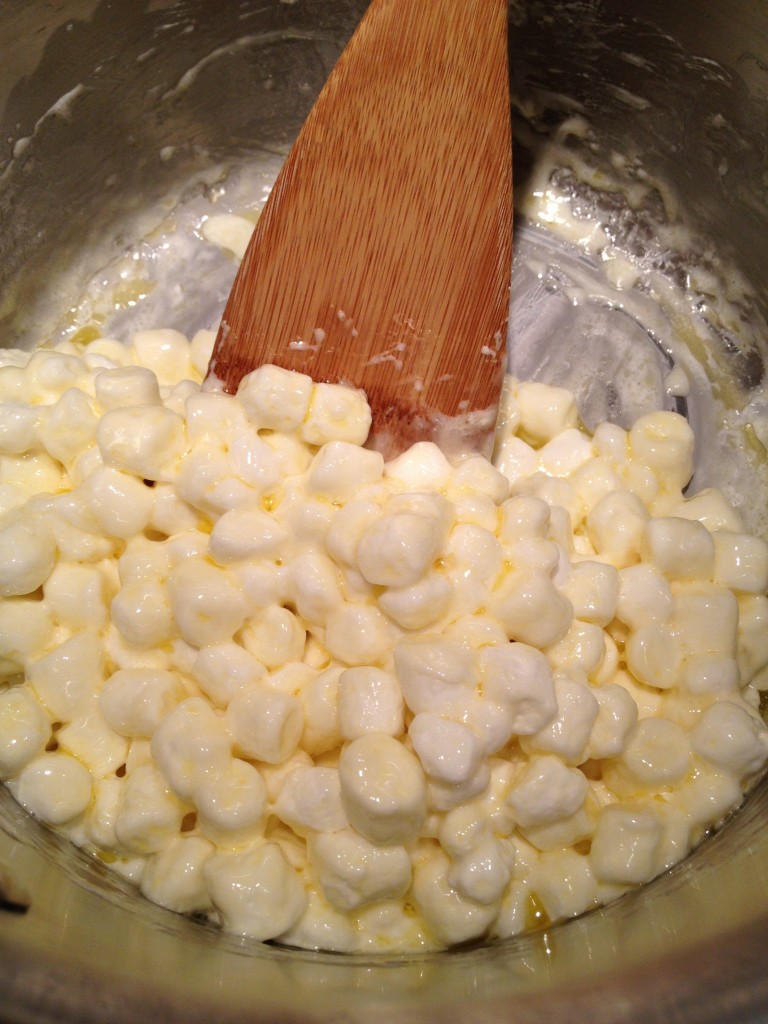 Marshmallows and butter melting on stove top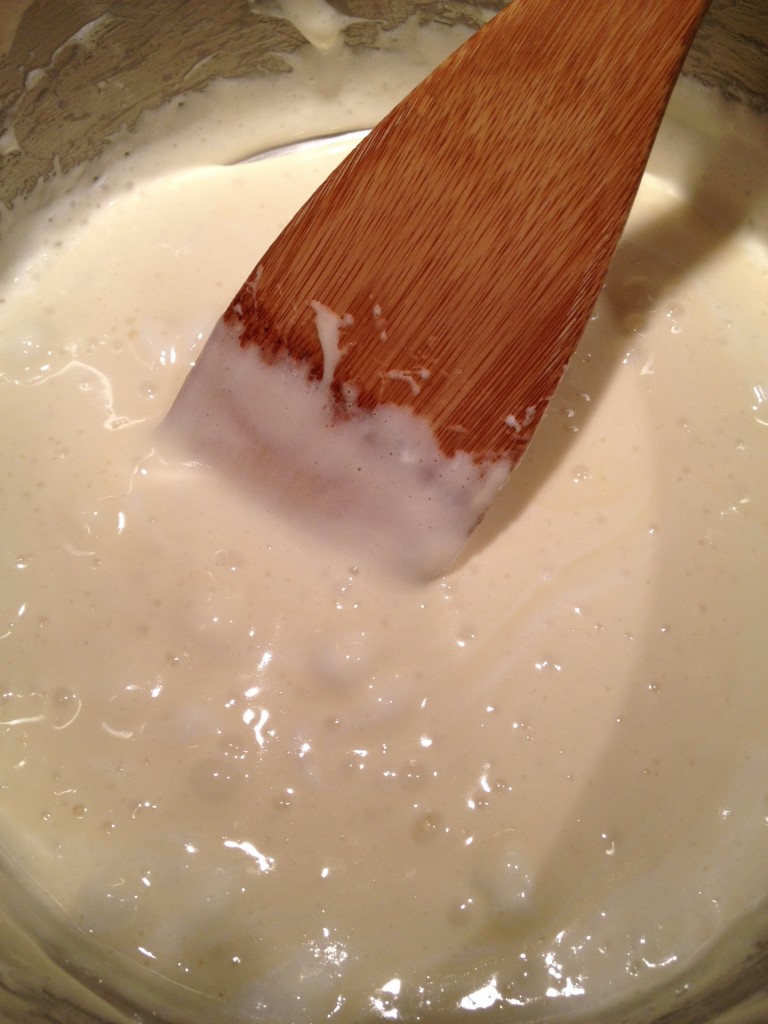 Melted marshmallows and butter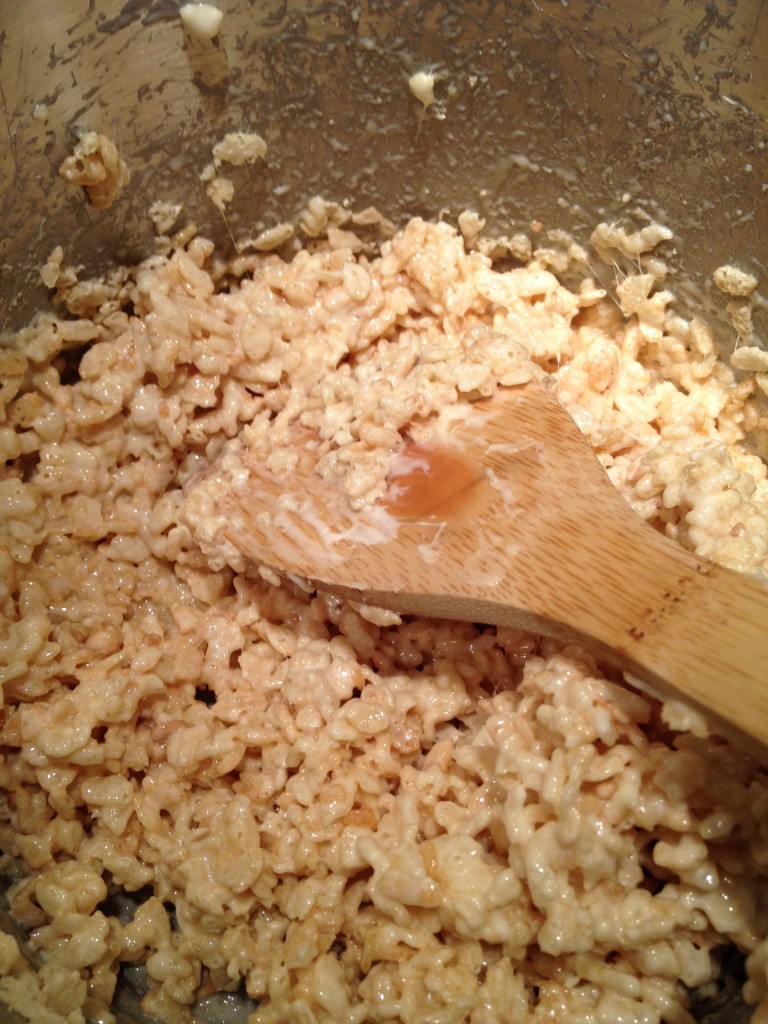 Melted marshmallows. butter and Rice Krispy mixtures
Completed Rice Krispies treat aka: "sushi rice"
With the fruit roll ups as your "seaweed", the Swedish fish as your "raw fish," you can make many different types of rolls that are as colorful to look at as they are to eat.  We had a blast.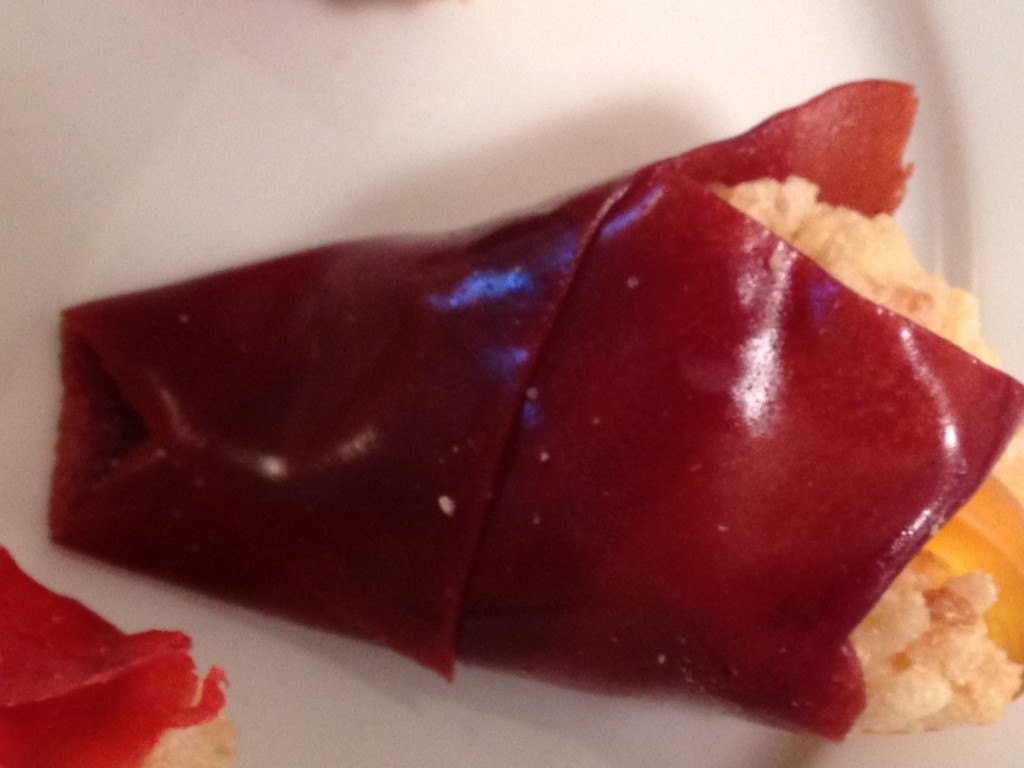 Our version of a "Temaki roll"
The only problem with making candy sushi is the stomach ache that ensues if you eat too much "raw fish."  I must've had 5-6 different rolls, as did my kids.  They're super sweet and fruity and somehow, eating rice krispie treat sushi felt much more decadent than eating pure Rice Krispies treats…
But, if you must know, the entire afternoon was very orchestrated.  Now that my kids are comfy eating "sushi," I figured we'd step it up a notch and attempt the real thing.
I'm now ready to take them to a sushi restaurant.  But, are they ready to try?
Stay tuned…
And, enjoy!
Candy Sushi
Ingredients:
6 cups Rice Krispies cereal
4 cups miniature marshmallows
3 tablespoons butter or margerine
swedish fish
fruit roll ups
Instructions:
Melt 3 tablespoons butter in pan on stove top.
Add in marshmallows, stirring until completely melted.
Remove from heat and add in Rice Krispies.  Stir until fully mixed.
With buttered spatula, gently lay out rice krispies mix in a thin layer on greased baking sheet.
Let cool.  Cut 2 " pieces  and decorate with swedish fish and fruit loops.
Best if eaten within 2 days.
Enjoy