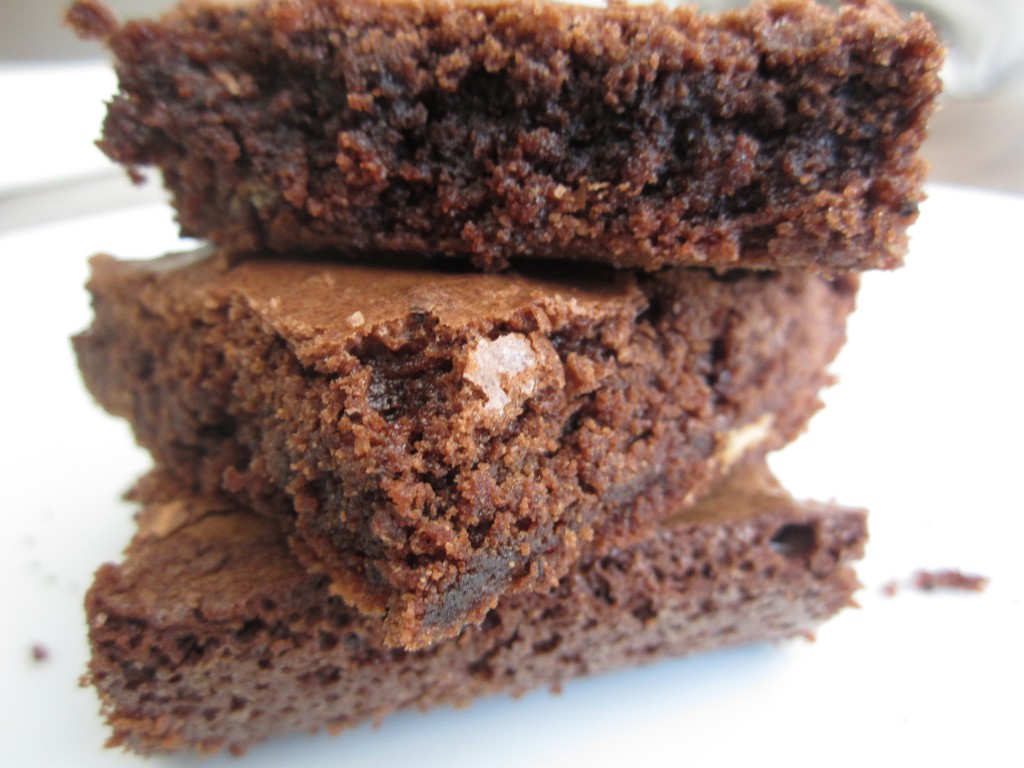 Ahem.  Take one look at these brownies and you tell me….do they look kosher for Passover to you?
How can you tell they don't contain any flour or baking powder?
Well, you can't tell…
Absolutely NOTHING in these brownies is sacrificed.  Not looks.  Not even taste.
That's right my friends.  Another simple, easy, Passover dessert that plays nice with your taste buds.
Don't be afraid.  Even though the recipe calls for a whopping 5 eggs, and a hefty 2 1/2 cups of sugar, these brownies don't taste like imposters.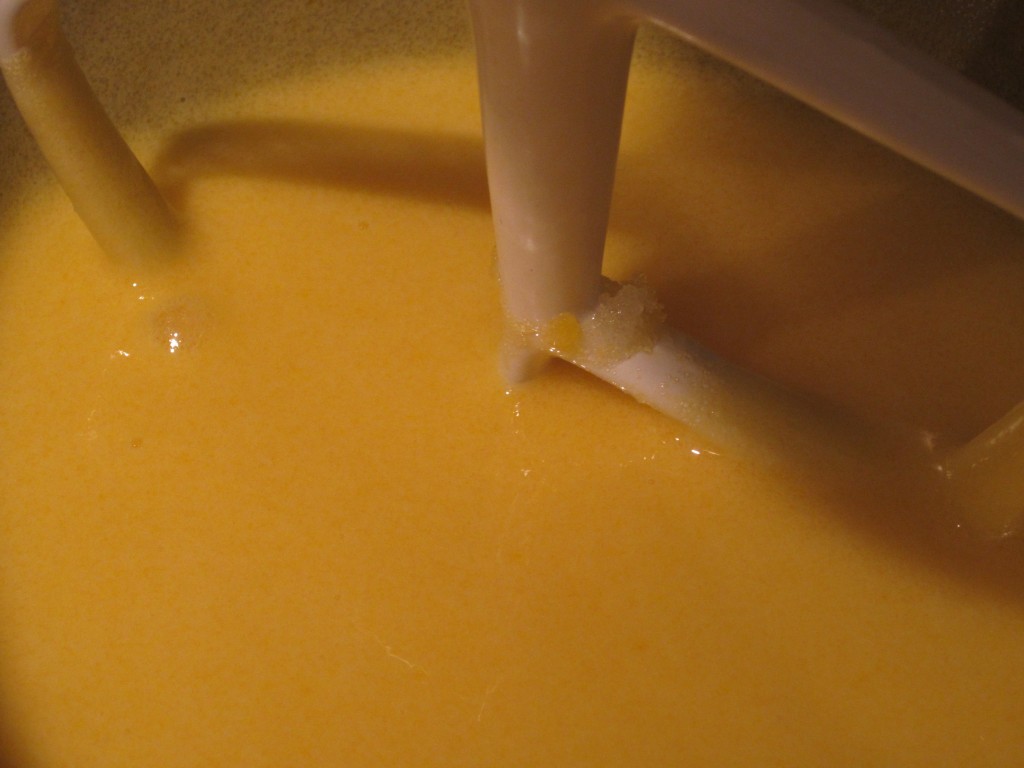 This is what 5 eggs plus lots of sugar looks like…
They're still rich enough (thanks to the cocoa and sugar) and moist enough (thanks to the Cake Meal) to make it a struggle not to eat the whole batch.
So, what are you waiting for…..get baking!
Passover Brownies (adapted in part from Yahoo! Shine)

Ingredients:
5 large eggs
2 1/2 cups sugar
1 1/4 cups oil
1 teaspoon orange extract
3/4 cup baking cocoa
1 1/4 cups Passover cake meal
Instructions:
Preheat oven to 350 degrees
Beat eggs and sugar in mixer until pale and lemony looking.
Beat in oil, extract, cocoa, and cake meal. Blend well.*
Pour into one well-greased 9 X 13 pan.
Bake about 40 minutes.**
* feel free to add in chocolate chips or nuts when blending ingredients in mixer.
** Be sure not to overcook.  The cake meal dries out very very quickly.