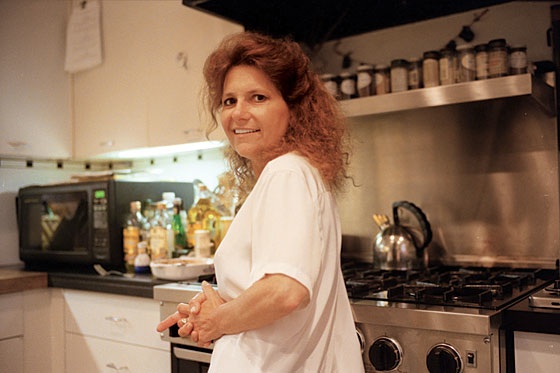 Sheila Lukins, celebrated cookbook author and PARADE food editor, writer and chef, inspired would-be chefs across the country with her creative yet easy-to-prepare recipes.  Sheila has often said that one of her greatest compliments was when a PARADE reader told her that preparing one of her recipes was like "having a friend in the kitchen."
My mother used Sheila Lukins' cookbooks as her North Star in the kitchen.  In fact, when I went to clean out Mom's bookshelves, I opened her treasured copies of Sheila's "The New Basics Cookbook" and "The Silver Palate." They looked like relics from a mad scientists' laboratory.  Pages were dog-eared, words were circled, and Mom's personal notes were written all along the recipes.  These books supported Mom's burgeoning interest in cooking and helped transform her from someone who couldn't boil an egg as a newlywed, to someone who could make a mean Chicken Marbella as a mother of three.
Six years ago I had the rare opportunity to enjoy a dinner party hosted by Sheila in her New York City apartment. From oysters, to her Penne with Red and Yellow Peppers and Fresh Ricotta Cheese, to her amazing Rib Eye with Wild Mushroom Ragout, that evening of dining made an indelible mark on me as I got to experience first-hand Sheila's culinary magic!
What makes the story hit even closer to home is that, just like Mom, Sheila was taken from us too early.  Sheila succumbed to cancer a year after Mom did, but they were both fighters, and they were both strong women who left behind a legacy for other women to be inspired from in the kitchen and beyond.
Now it's your turn to be inspired…
You can enter for your chance to win the brand new complete ecookbook compilation of Sheila's favorite recipes from her time at PARADE Magazine, written with the busy cook in mind.
The five comprehensive e-books focus on one theme from Sheila's more than twenty years of recipe columns for PARADE Magazine. "Pasta," "Fish," "One Pot Meals," "Soups," and "Chicken," showcase meals that are healthy for weeknight dinners and easy to dress up for weekends and dinner parties.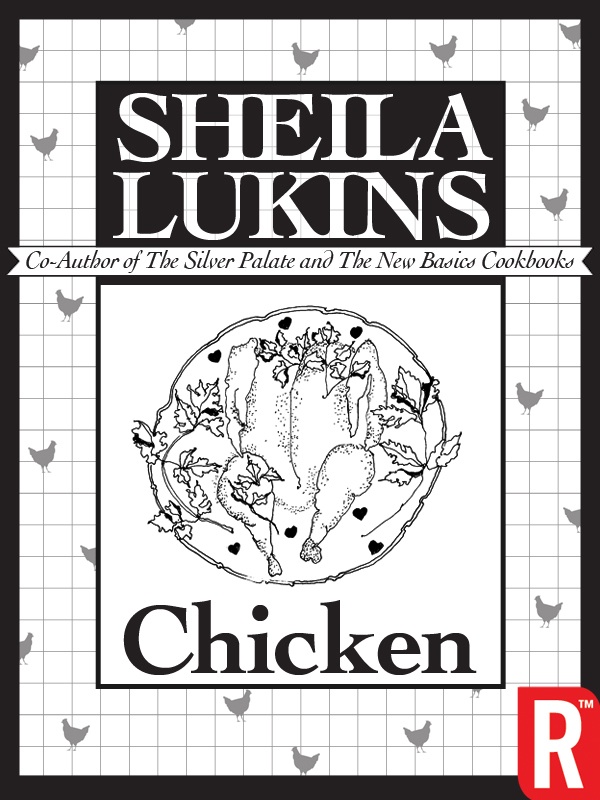 Within these pages, you will find a wide variety of creative recipes combining fresh, high quality ingredients for rich, delicious flavors—as well as a professional chef's advice for working with other ingredients.  And, rest assured, if you don't win, can also check them out and buy them here: http://www.amazon.com/s/ref=nb_sb_noss?url=search-alias%3Ddigital-text&field-keywords=sheila+lukins+rosettabooks.
Giveaway Details:

One (1) lucky winner will receive the complete 5-copy ecookbook compilation of Sheila Lukins' favorite recipes from her time at PARADE Magazine (from RosettaBooks).

How to Enter
To enter to win, simply leave a comment in the post telling me what you'd love to learn how to cook from Sheila.  That's it! You're entered to win!
Additional (Optional) Entries
To up your chances of winning, you can receive up to FOUR additional entries to win by doing the following (these are optional, not required):
1. Subscribe to My Judy the Foodie by RSS. Come back and let me know you've subscribed in an additional comment.
2. Become a fan of My Judy the Foodie on Facebook. Come back and let me know you became a fan in an additional comment.
3. Follow My Judy the Foodie on Pinterest. Come back and let me know you've followed in an additional comment.
4. Follow @myjudythefoodie on Twitter. Come back and let me know you've followed in an additional comment.
The Fine Print
Deadline: Monday, September 24th, 2012 at 11:59pm EST.
Winner: A winner will be chosen at random using Random.org and announced at the top of this post. The winner will also be notified via email and the My Judy the Foodie fan page on Facebook; if the winner does not respond within 48 hours, another winner will be selected.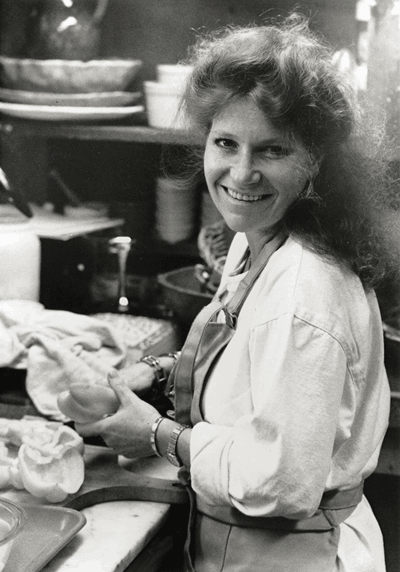 About the Author: One of America's most beloved food writers, Sheila Lukins was known for her creative use of unusual ingredients and bold flavors in accessible recipes.  Her popular seven cookbooks including The Silver Palate series and The New Basics Cookbook have sold more than seven million copies.
Sheila Lukins co-founded the famous Silver Palate gourmet food shop in New York City.  In 1986, she succeeded Julia Child as food editor and columnist at PARADE Magazine.