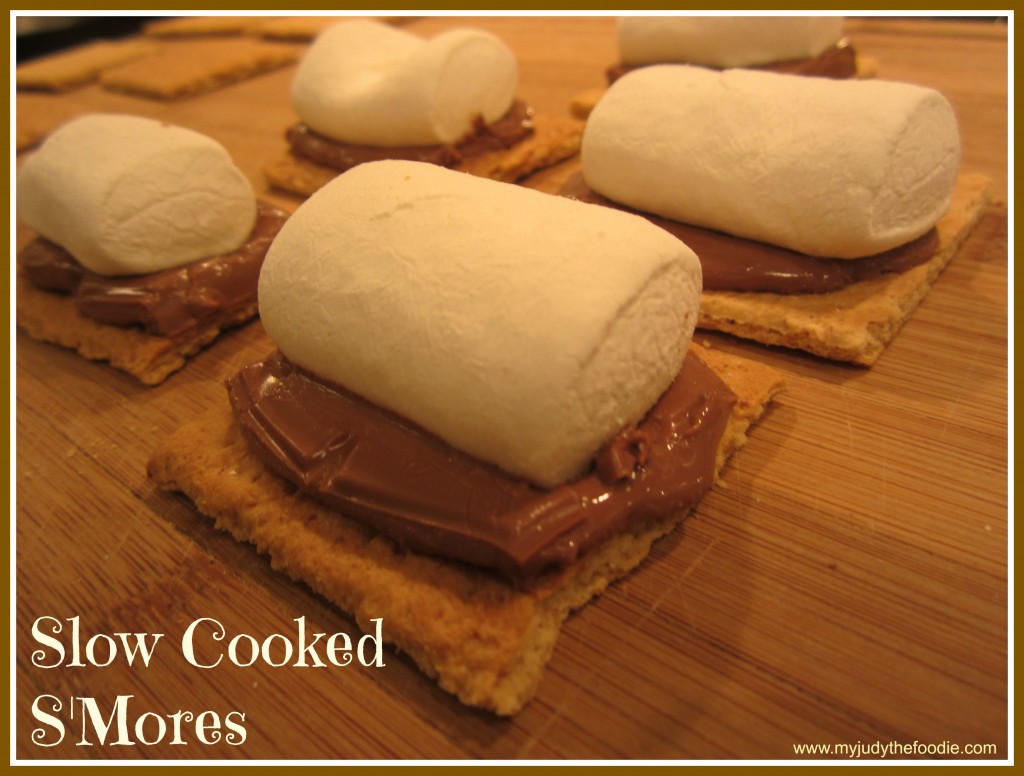 I was fortunate to have been raised in a house at the end of a cul-de-sac on a quiet street.  We had neighbors but, not without a fair amount of woods in between homes.  Mom loved our house; our private hideaway.  In the kitchen she found comfort and, when sick, took refuge.  She often cooked for parties and graciously hosted momentous occasions in our yard.  Even when the weather turned colder, she'd transform our carport into a make shift freezer.  In the dead of winter, she could be seen outside in her winter coat, using our grill to cook burgers and steaks to peak perfection.  Unfortunately, in a city apartment, none of these opportunities are at my daily disposal. However, with my slow cooker, I was able to recreate indoors our favorite outdoor family foodie activity:  making S'mores.
My kids love making S'mores by the campfire.
They collect the kindling from the woods and are entranced watching the marshmallows inflate, toast, and sometimes burn and char up in the heat of the flames.  But, just because we can't get that campfire going to make S'mores the traditional way doesn't mean we should deny ourselves the pleasure of enjoying these tasty desserts.
Ok, I'll admit, the first time I tried to recreate S'mores indoors, the inside of my microwave was covered wtih exploded marshmallows.  Then I realized I had a foolproof cooking option with my slow cooker.   Sure a large part of the S'Mores allure is the opportunity to sit outside over an open fire and construct the sandwiches.
But, honestly, my kids seemed just as thrilled to assemble and then pull out their graham cracker, chocolate and marshmallow sandwiches after 15 minutes heating up in our slow cooker.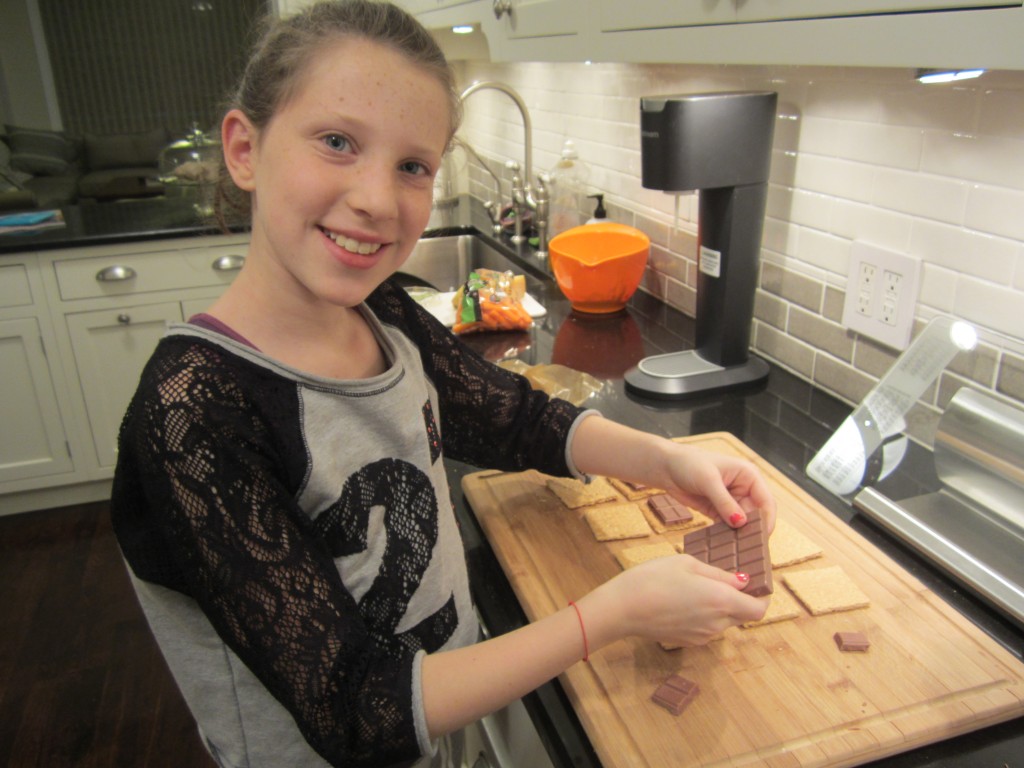 Bottom line, goey melted marshmallows coating sticks of chocolate, cradled between two crunchy graham crackers always tastes good, no matter where it's cooked.
Enjoy your indoor S'mores!
The makings of the perfect S'More
Slow Cooked S'Mores
Ingredients:
milk chocolate bars
graham crackers
marshmallows
Instructions:
Heat slow cooker on high for 10-15 minutes.
After 15 minutes, place graham cracker square with piece of chocolate and one marshmallow in slow cooker.
Close lid and let "cook" for approximately 10-15 minutes or until marshmallows and chocolate are significantly melted.
Enjoy!