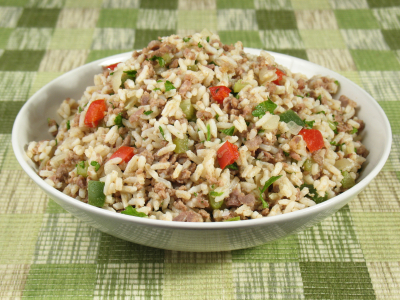 When I knew we'd probably be stranded for at least a day due to the blizzard forecast, I knew I needed to make a hearty meal that could last many days in the fridge and could reheat without losing any flavor or texture.
The answer, Skillet Beef & Rice.
This recipe is so easy my daughter helped me make most of it.  She assumed responsibility for cutting the zucchinis (with my supervision of course), and then combining the rest of the ingredients into the skillet and monitoring their warming process on the stove.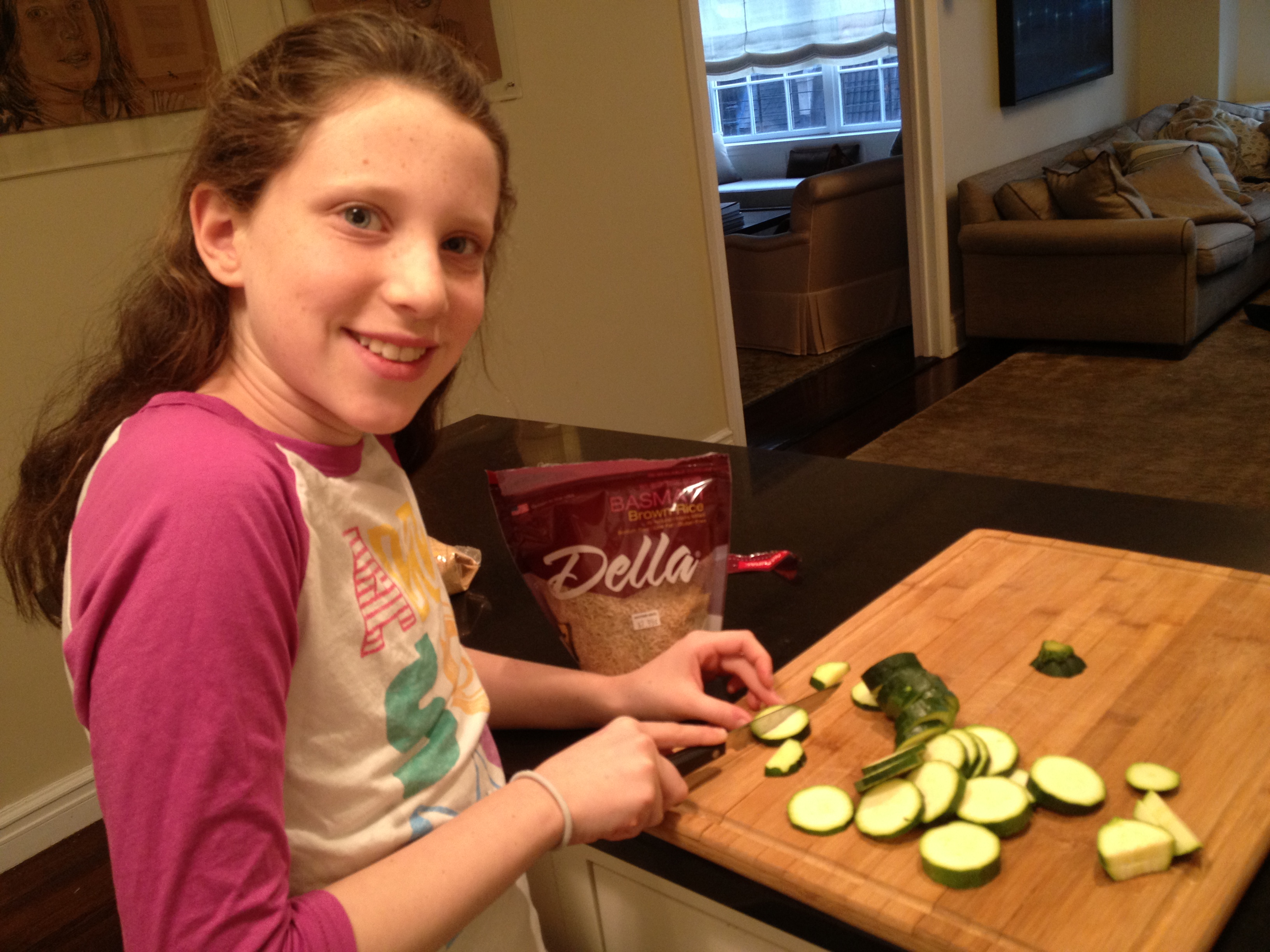 After glancing over the recipe, you'll soon realize how easy it is to substitute ground turkey and ground chicken in place of the ground beef.  However, we really liked the combination of the beef with the beef stock and the diced tomatoes.
We started cleaning out the pantry and we discovered an extra can of  sweet corn left over from the Corn, Zucchini & Feta Bake.  So, why not throw it in the dish?  We also cleaned out the crisper in the fridge and found some broccoli florets and added them into the skillet too, for extra flavor and crunch.
In less than 25 minutes, our "snowed in" meal was complete.
We happily ate our dish in big bowls with the biggest spoons we could find.
The only problem, I hadn't anticipated that we'd finish the entire pot.
Yes,  it was that good.
So, unfortunately, no left overs to tide us over through the blizzard.
But, we'd already decided that our next batch of Skillet Beef and Rice is going to have "way more veggies,"  according to my 7-year old son, and much much more "meat and spices,"  according to my 10-year old daughter.
Whether using spoon or a fork, eating it in a bowl or on a plate, you'll definitely enjoy this warm, hearty, winter's meal.
Skillet Beef & Rice
Ingredients:
1- 1 1/2  pounds lean ground beef
1/2 teaspoon salt
1/4 teaspoon garlic powder
2 cups lower sodium beef broth
1 can (14.5 oz each) Diced Tomatoes, undrained
1 large green zucchini sliced into 1″ circles
1 1/2 cups broccoli florets
1 bag frozen sweet yellow corn
1-2  cups brown rice, uncooked
Instructions:
Cook ground beef with salt and powder in deep skillet deep 12-inch skillet until beef turns brown.
Stir in all remaining ingredients, cover and cook over medium heat approximately 5 more minutes.
In a separate saucepan, bring rice to a boil, cover and reduce heat to medium-low and cook until rice becomes tender.
Combine rice to skillet mixture and stir an additional 1-2 minutes.
Serve while hot.