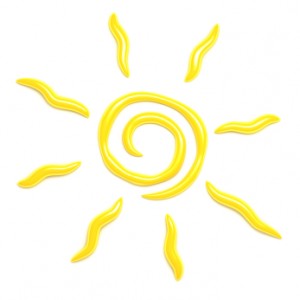 With the weekend upon us, and the temperature mounting, I scoured MyJudytheFoodie for some recipes that'll provide a cool relief to the sweltering heat.  For the week's Friday-Food-Frenzy items, you'll get to enjoy two very quick and easy side dishes that will compliment any meal.  We've dealt with part of the meal planning for you.  Just print out the recipes, put them in your back pocket and try them this weekend alongside your barbecue.  And, don't forget to write in and tell us what you think (do you prefer Judy's Cole Slaw with Grapes and Almonds or Judy's Venezuelan Cole Slaw)?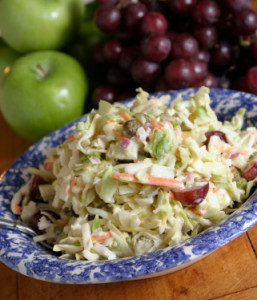 Cole Slaw with White Grapes and Almonds
Ingredients:
1 medium head of cabbage
2 cups grapes (red or green)
1 cup shredded blanched almonds
1 teaspoon salt
1 teaspoon sugar
1 teaspoon dry mustard
1 tablespoon vinegar
fistful of grated yellow onion
1 cup mayonnaise
Instructions:
Chop all items into small pieces and place in mixing bowl.
Make a past of the salt, sugar, dry mustard, vinegar and grated onion.
Pour paste over cabbage mixture and stir in 1 cup of mayonnaise.
Decorate with parsley and grapes.  Enjoy!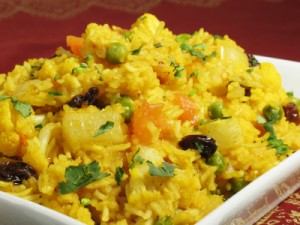 Cold Curry Rice Salad
Ingredients:
4 cups chicken stock
2 cups uncooked rice
3-6 oz. jars of marinated artichoke hearts
5 green onions, chopped
1-4 oz. jars olives
1 large green pepper, diced
3 large celery sticks, diced
1/4 cup parsley, chopped
1 tomato
1 cucumber
1 teaspoon curry powder
1-2 cups mayonnaise
salt and pepper to taste
Instructions:
Cook rice in chicken stock until ready.
Cool in refrigerator for 30 minutes.
Drain artichokes and chop
Add rice to other diced vegetables.
Combine marinade with curry, mayonnaise, salt and pepper.
Toss everything together to make sure marinade is mixed thoroughly.
Add shrimp or chicken.  Enjoy!