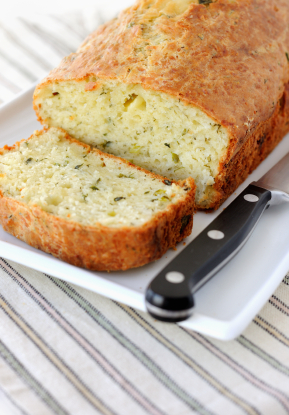 My favorite day of the month is the Secret Recipe Club reveal day.
I'm honored to be a part of this diverse international group of food bloggers. In case you forgot, everyone in the Secret Recipe Club gets "assigned" a blog from which we are supposed to pick a dish to cook. But, it's all done in secrecy. It isn't until the ultimate reveal day (today) that everyone showcases the dishes and discovers who's been their secret foodie link. This club has provided me valuable exposure to blogs I might not otherwise encounter.
My assignment this month is Lavender and Lovage, a blog written by author Karen S. Burns-Booth. Karen splits her time between North Yorkshire and South West France, where she devotes most of her time to food writing and blogging, food styling and photography.
Karen's love of seasonal food and recipes stems from her early childhood- observing her grandmother and mother's cookery skills, both in rural Northumberland and while living overseas in South Africa and Hong Kong. Needless to say, she is widely traveled and has fully embraced many different techniques showcased in her recipes, writing style and gorgeous food photos.
If you scroll down Karen's sidebar, you'll see all of the awards that Lavendar and Lovage has won—quite impressive. And, when you start perusing her tabs, from Tea Time treats to Preserves to Meats, your mouth will start watering over the succulent food photos– you'll want to jump into your computer and devour the food dishes. No doubt, you'll probably earmark every other recipe just like me. This is no ordinary blog.
While I can't wait to try Karen's Hot Smoked Salmon and Asparagus Terrine or her Redcurrant Ferry Cakes with Raspberries, I was eager to test her Cheese and Onion Loaf because lately I'm on a leek and green onion kick. Plus, for the long holiday weekend, I knew this would be a nice treat either for brunch or a BBQ lunch.
I have to admit, I was a bit intimidated reviewing the recipe; not because of the intricacy of the ingredients but because of the measurements. I've never used grams and millileters instead of cups. The next hurdle was self-rising flour. I didn't have any at home so I made my own. After that, it was easy peasy.
I made a few minor tweaks to the recipe, like adding in a bit more cheese (because we're cheese lovers) and I omitted the cayenne pepper because we're not spicy people.
The bread is unbelievably moist and delicious and unfortunately only lasted less than a day before it was gobbled up.
You must try it for yourself and be sure to check out Karen's beautiful blog for more succulent recipes and food photography: Lavendar and Lovage.

Cheese and Onion Bread Loaf

adapted from Lavender and Lovage
Ingredients
1/3 cup margarine
2 cups self rising flour*
1 teaspoon baking powder
1 teaspoon English mustard powder
1 teaspoon sea salt
1/2 teaspoon black pepper
1/4 teaspoon Cayenne pepper
100g Cheddar cheese (grated)
2 large spring onions, washed, trimmed and cut into small pieces
1 large free-range egg (beaten with 120mls milk)
* Tip to make self-rising flour: for each cup of all-purpose flour, add 1 1/4 teaspoons of baking powder and 1/4 teaspoon of salt.
Note
A delicious yeast-free "quick bread" that is easy to make and is delectable when served warm with butter! Spring onions add a lovely flavour to this scone bread, which is perfect for picnics, lunch boxes and snacks. Adapted from the Stork Cookery Service book, "The Art of Home Cooking".
Instructions
| | |
| --- | --- |
| Step 1 | Add the baking powder, mustard powder, salt and pepper to the flour and mix well. Rub in the margarine until it resembles breadcrumbs. |
| Step 2 | Add the grated cheese and chopped spring onion and then pour in the egg and milk mixture. |
| Step 3 | Beat with a wooden spoon until well mixed and then spoon mixture into a prepared 450g (1lb) loaf tin that has been buttered and lined. |
| Step 4 | Bake in pre-heated oven (190C/375F/Gas mark 5) for 40 to 45 minutes. |
| Step 5 | Remove from the oven and leave in the tin for 5 minutes before turning out to cool on a wire rack, |
| Step 6 | Serve sliced with butter. |