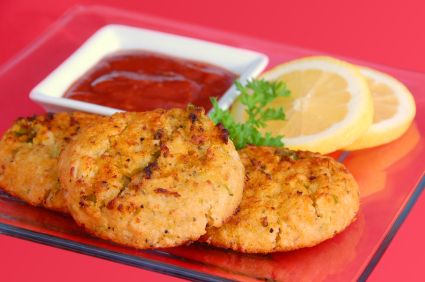 My favorite day of the month is the Secret Recipe Club reveal day.
I'm honored to be a part of this diverse international group of food bloggers. In case you forgot, everyone in the Secret Recipe Club gets "assigned" a blog from which we are supposed to pick a dish to cook. But, it's all done in secrecy. It isn't until the ultimate reveal day (today) that everyone showcases the dishes and discovers who's been their secret foodie link. This club has provided me valuable exposure to blogs I might not otherwise encounter.
My assignment this month is the food blog, So Tasty So Yummy!
I was immediately drawn to all the tasty food photos throughout the site and began bookmarking recipes for my summer To Try list: Creamy Mango Chicken Taquitos; Thai Sweet Chilli Salmon; Lemon Artichoke Chicken Orzo Pasta.
The recipe index is vast and varied with recipes that appeal to all palates. What I love the most is the sample weekly menu plan at the top of the blog. If you're too lazy or just don't have any time to figure out what to cook for the week, you can rip off the recipe planner that provides meal ideas for every night of the week!
While I'm not a food snob in the least, being a native Baltimorean, I am definitely very particular about my crab cakes. It's hard to find a genuine crab cake that isn't full of filler or tartar sauce or imitation meats. And, it's very RARE to find a crab cake on a menu that's BROILED or BAKED, not fried.
So, can you imagine my sheer delight when I found a recipe for crab cakes on So Tasty So Yummy? I literally SQUEELED. I'm coming off Father's Day weekend where I spent 2 joyful hours eating steamed crabs at home in Baltimore. I couldn't wait to test run another crab-based recipe. My kids absolutely adore mom's recipe for Hot Crab Dip so I felt like the odds were in my favor that they'd like the crab cakes….
The original Crab Cake recipe is from Bon Appetit. Of course, there are key ingredients that MUST be included in every Crab Cake recipe. If Lump Crab Meat and Old Bay Seasoning are not listed, don't even waste your time baking. I love the addition of mustard and the fact that there's not too much mayonnaise. And, I'm never going to argue with a Crab Cake recipe that requires BROILING not pan FRYING.
These cakes were delicious. My kids loved them. They contain just the right amount of meat. The crackers are another subtle yet brilliant way to bind the cake together without using more filler.
If you can stomach the price of lump/jumbo meat, I promise you'll be in CRABBY HEAVEN eating these.
Enjoy and check out So Tasty So Yummy for a plethora of easy, tasty recipes.
Baltimore Crab Cakes
from So Tasty So Yummy
Ingredients:
¼ cup mayonnaise
1 large egg, lightly beaten
1 tablespoon Dijon mustard
2 teaspoons fresh lemon juice plus wedges for garnish
1 ½ teaspoons Old Bay Seasoning
1 pound lump crabmeat, picked over
¾ cup crushed saltines (about half a sleeve)
4 teaspoons butter
Instructions:
Whisk together the mayonnaise, egg, mustard, lemon juice and Old Bay.
Gently fold in the crab meat. Add in enough crushed saltines to absorb the liquid, you may not need all the saltines.
Divide the mixture into four equal portions and shape into crab cakes. Refrigerate for 15 minutes.
Grease a broiler pan and place the crab cakes on it. Top each crab cake with a teaspoon of butter. Broil for 10 to 15 minutes, until the tops are golden brown and each cake is heated through. Serve with lemon wedges.