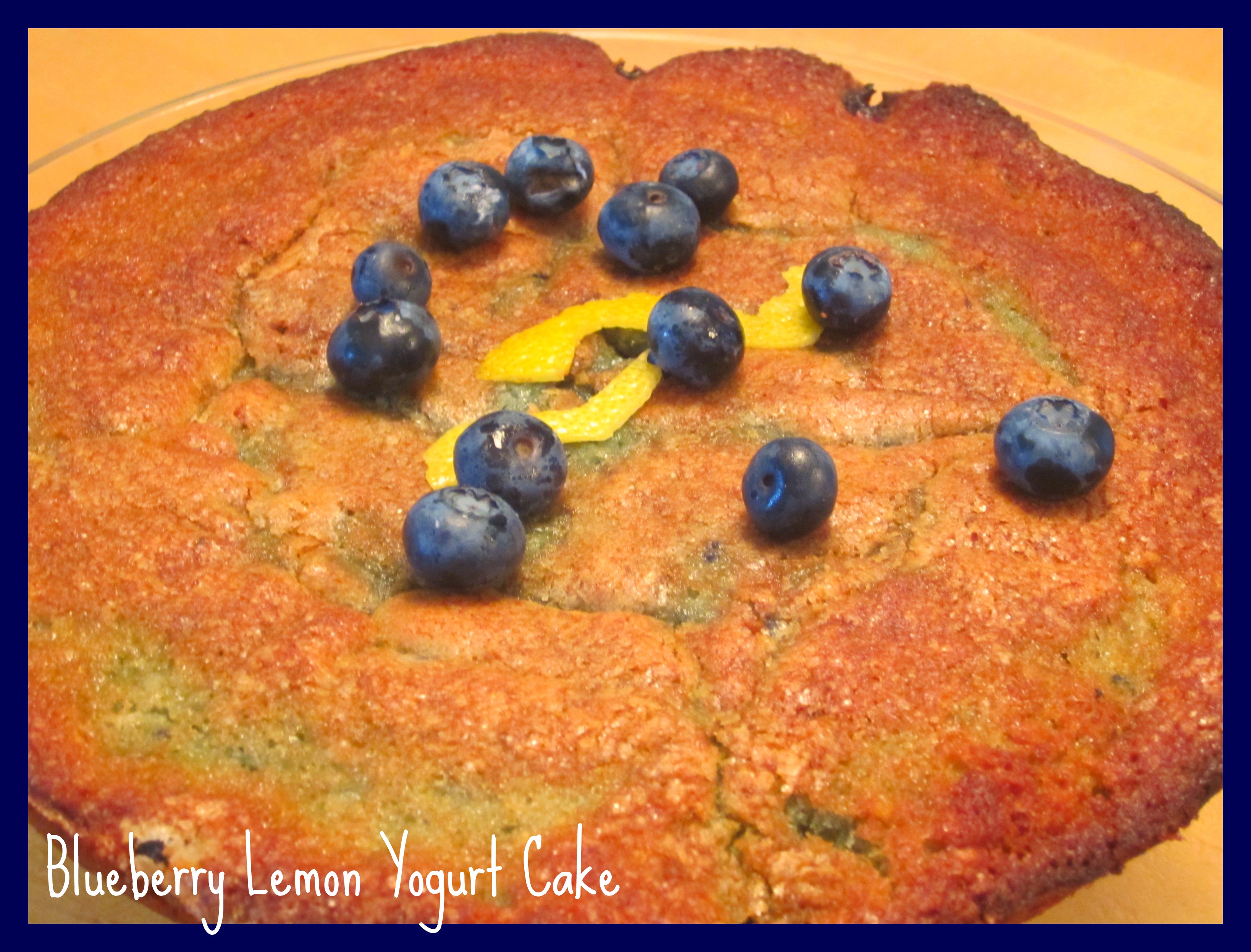 It's my favorite day of the month, I get to reveal my Secret Recipe Club assignment for August. I'm honored to be a part of this diverse international group of food bloggers. In case you forgot, everyone in the Secret Recipe Club gets "assigned" a blog from which we are supposed to pick a dish to cook. But, it's all done in secrecy. It isn't until the ultimate reveal day (today) that everyone showcases the dishes and discovers who's been their secret foodie link. This club has provided me valuable exposure to blogs I might not otherwise encounter.
My August assignment:The More Than Occasional Baker written by author Ros, an avid baker from London who's documenting her baking journey.  On her blog, you can find any baking recipe you can imagine from Baked Alaska to Zebra Cakes. Since my mom's Blueberry Cake is such a hit with my family, I had my eyes set on recreating Ros' Banana, Blueberry and Yogurt Bundt Cake. My kids love any baked good loaded with bananas and blueberries so I knew I couldn't go wrong.
But, I was wrong.  I could go wrong.  When perusing Ros' recipe, I realized her measuring metrics needed to be converted to American measurements and I feared that along the way I'd screw up. I was meticulous about my conversions since baking is an exact science, there really is no room for error.  Not enough baking soda or too much flour could significantly alter the outcome. I decided to use blueberry flavored Greek yogurt instead of plain yogurt and I did add an extra bit of honey to sweeten the caeke. Little did I know that while the recipe lists 3 eggs as an ingredient, they weren't listed in the instructions so I forgot to add them. Oh well, within 50 minutes I pulled a fragrantly fruity bundt cake that had half way risen out of the oven.
While the cake could have looked better (that's what happens when you forget the eggs), everyone agreed the cake reminded them of our traditional holiday apple cake– dense yet moist and a bit spongy in the center.  I loved the fruity banana taste and the burst of the blueberries –an ideal dessert option for brunch or after dinner.
One thing's certain, it won't last very long!
Enjoy.
Banana Blueberry Yogurt Bundt Cake
Ingredients:
185g flour
2 teaspoons baking powder
300g Greek yoghurt
75g caster sugar
115g honey
3 eggs
60mls vegetable oil
2 bananas, roughly mashed
zest of 1 lemon
2 teaspoons lemon juice
200g blueberries (coated in 2 teaspoons of flour)
Instructions:
Preheat the oven to 180C.
Sift flour and baking powder into a bowl.
Add sugar and set aside.
In a large bowl, mix together the yoghurt, honey, eggs, vegetable oil, lemon zest and lemon juice.
Add in the mashed bananas.
Add in the flour mixture and mix well.
Finally stir in the blueberries that have been coated in flour.
Pour into a bundt tin and bake for 45–50 minutes or until golden brown and a skewer inserted into the center comes out clean.