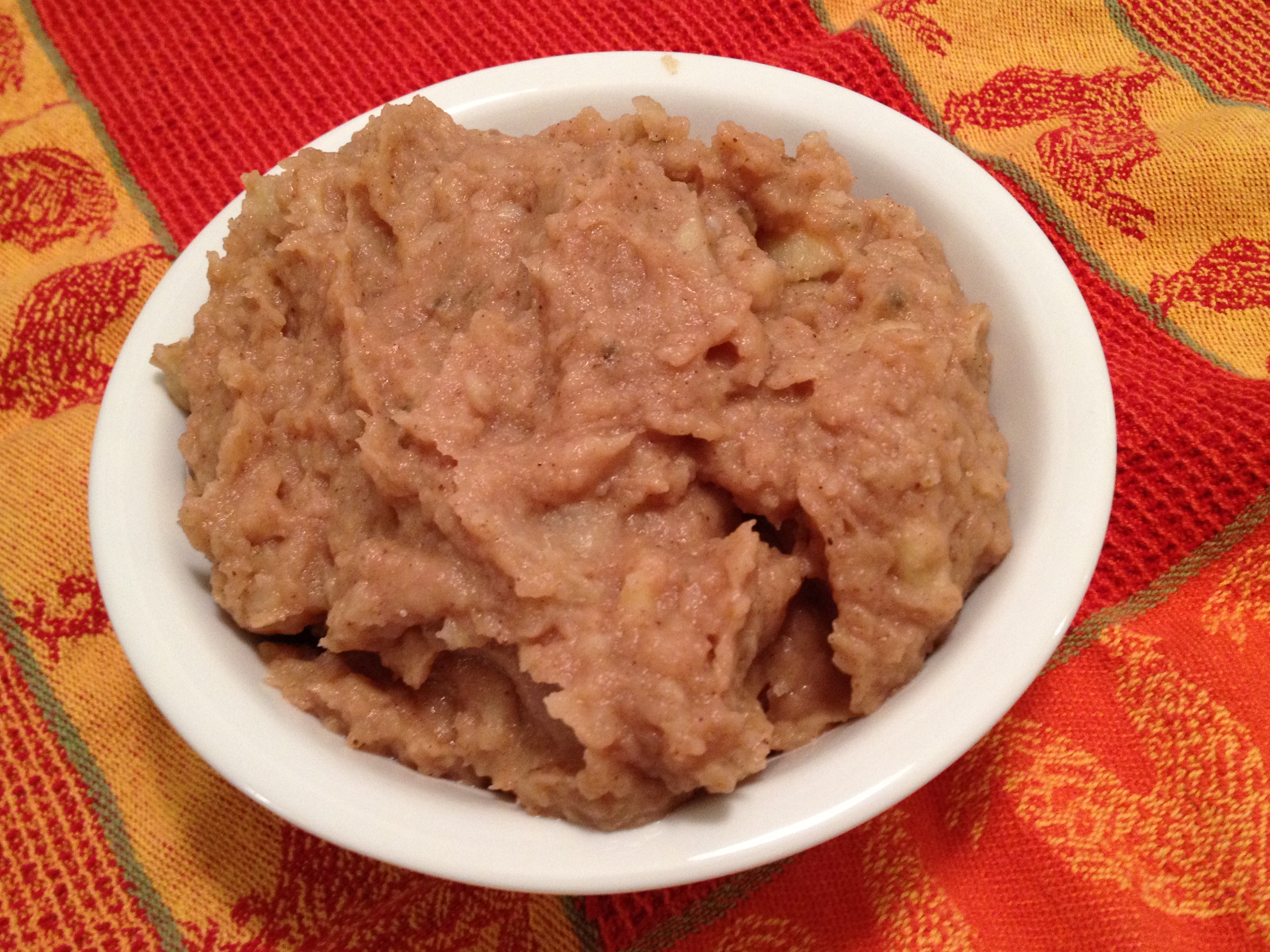 My October Secret Recipe Club assignment was the blog Tara's Multicultural Table which features "fresh, family-friendly recipes from around the world." After having lived abroad in Japan and Germany, Tara was exposed to and learned to love many different types of cuisines, namely Japanese, German, Italian, Greek, and Vietnamese.
Tara's blog is vast and categorizes her recipes by either continent or ingredients.  You'll find everything from Vietnamese Salad Rolls to German Donuts, all adorned with beautiful food photography and step-by-step instructions.
I chose to make Tara's Chai-Spiced Sweet Potatoes; maybe it's because I have Thanksgiving on the brain, or maybe it's because I like anything Chai.  I figured it would be the perfect pre-Turkey Day test run for me.  While I have many sweet potato side dishes, this was a first.
Lucky for me I had all the spices in my spice cabinet so all I needed to get from the store were some sweet potatoes.  The recipe is really quite easy and only requires baking the sweet potatoes and then mashing them with the ingredients that serve to provide and enhance the sweet Chai flavor: brown sugar, cardamon, ground cloves, cinnamon— all the spices I associate with the fall harvest.
Since I love butter on my sweet potatoes, I added in three pats into the mash and heated the final dish in the oven prior to serving.
The result was a sweet and savory side dish that caught the attention of everyone at the table.  And, to everyone's surprise, it was tasty.
There were no leftovers.  That's a sign of a good meal.
Definitely check out Tara's Multicultural Table for a wide assortment of recipes from all over the world.
Chai Spiced Sweet Potatoes
adapted from Tara's Multicultural Table
Ingredients
2 pounds sweet potatoes
1/4 cup milk
1 teaspoon vanilla extract
1 tablespoon light brown sugar
1/4 teaspoon cinnamon
1/8 teaspoon ground ginger
1/8 teaspoon ground cardamom
1/8 teaspoon ground cloves
3 pats of unsalted butter
Instructions:
Preheat oven to 400 degrees F. Pierce sweet potatoes with a fork and place on baking sheet. Bake in preheated oven until tender, 45 minutes to 1 hour.
Remove from oven and let rest until cool enough to handle.
Peel skin from sweet potatoes. Place sweet potatoes in large bowl and mash to desired texture. Mix in milk, vanilla extract, brown sugar, cinnamon, ginger, cardamom, and cloves.
Serve immediately with three pats of butter.
Originally Adapted from Oh My Veggies