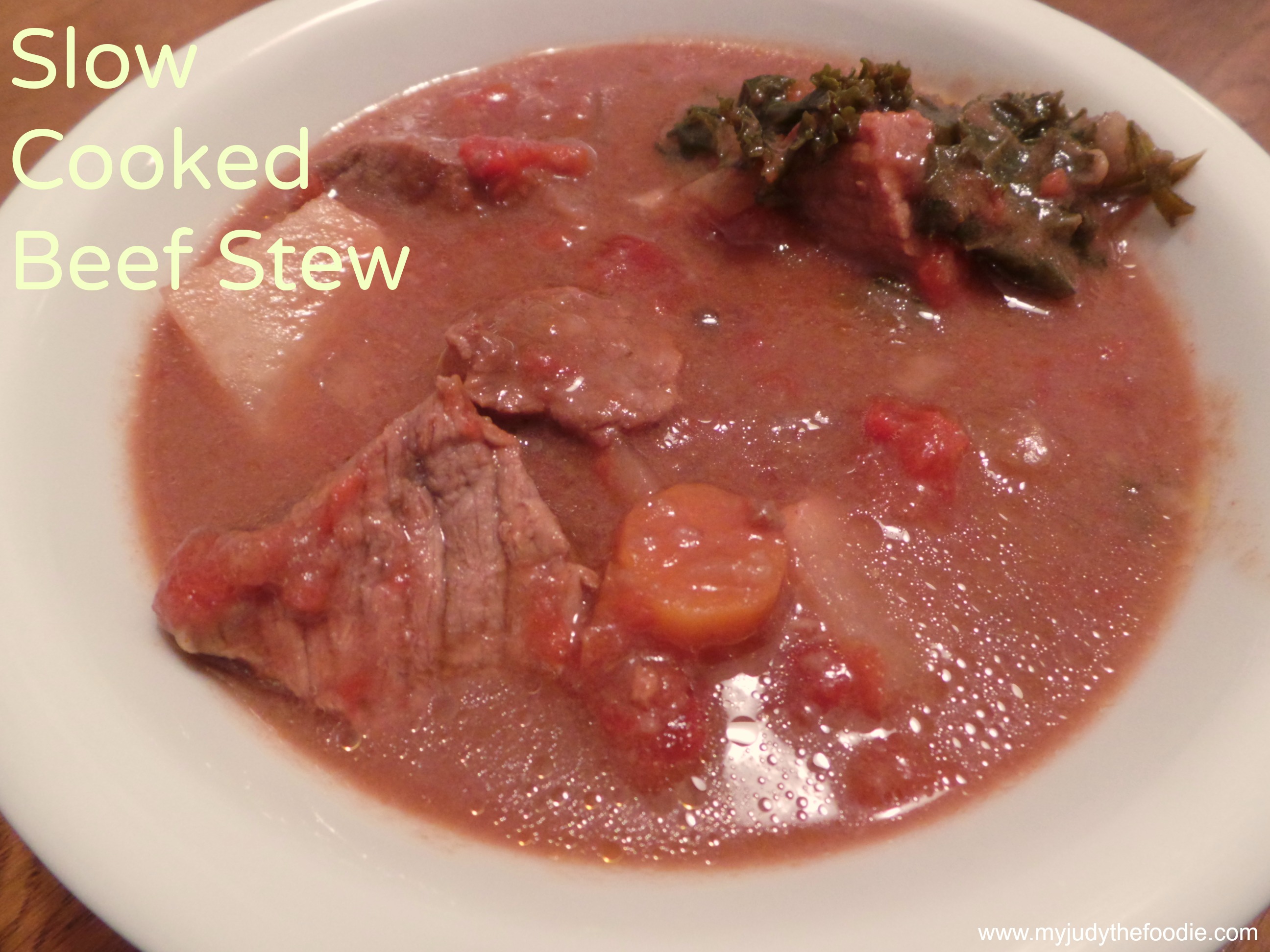 Growing up in the suburbs of Baltimore provided some really fun snow days.  Our house was atop a steep, windy driveway so it was the main hub for all the neighborhood kids to build snow forts, go sledding, and later warm up by the fire with hot chocolate and marshmallows.
It's a definitely a complete departure for me raising our kids in NYC.  We share our backyard with hundreds of other kids who are vying for that one and only sledding hill  (it gets used and abused within the first hour).  And, we don't have a fireplace.  But, I do love setting up our slow cooker on a snow day morning so I can make a hearty stew or chili dish for après sled time.
There's nothing better than to have your house (or apartment) wafting with smells of onions, and garlic and meat (oh my!).  It's like a big hug when you're walking through the door, cold, wet and tired.
Luckily, your pantry is probably stocked with most of your slow cooker ingredients.  Don't forget, slow cooking takes no culinary skill at all.  For this meat stew, I dug up some frozen cubed beef from the freezer and I found some beef stock too.
After only 4 hours cooking in my slow cooker on high, the stew was ready to be taste tested.  My kids only gave it 1 ½ stars and I'm thinking that's due to the beef broth base.  The beef broth lent a sweet taste to the stew. Next time I will only use diced tomatoes for  a thicker tangier consistency.  Also, make sure to cut down the cook time.  The original recipe suggested six hours on high.  After only four hours I felt like the meat cubes were already bit tough and over cooked.
The beauty of slow cooking is that you can easily mix and match ingredients to come up with a concoction that's just right for your family's taste.
I served the stew in sourdough bread bowls too.  Don't forget your side of bread- perfect for dunking and soaking up the broth.
Enjoy and keep warm.
Slow Cooker Beef Stew
adapted from All Recipes.com
6 servings
Ingredients:
 2 pounds beef stew meat, cut into 1 inch cubes
1/4 cup all-purpose flour
1/2 teaspoon salt
1/2 teaspoon ground black pepper
4 cloves garlic, minced
1 bay leaf
1 teaspoon paprika
1  1/2 teaspoons Worcestershire sauce
1 small Vidalia onion, chopped
16 ounces of diced tomatoes
3 potatoes, diced
 3 carrots, sliced
1 stalk celery, chopped
Instructions:
Place meat in slow cooker. In a small bowl mix together the flour, salt, and pepper; pour over meat, and stir to coat meat with flour mixture. Stir in remaining ingredients.
Cover, and cook on Low setting for 8 hours or on High setting for 4 hours.