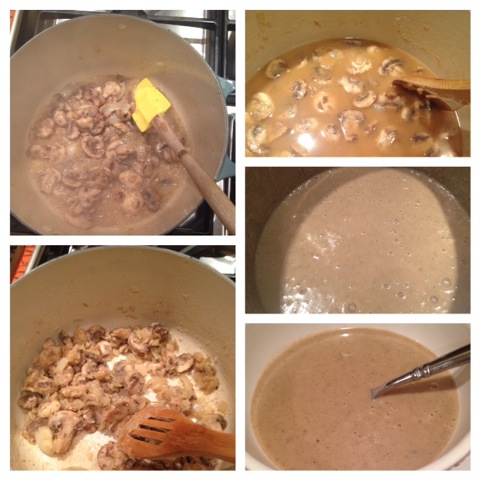 Today's guest recipe post is from Hunter Boone.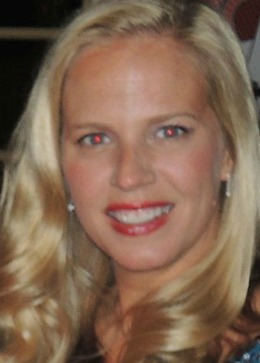 Hunter is a southern transplant, currently residing in Maryland with her husband and family. She loves to cook and entertain and is soon to launch a blog with her sister Carrie. The Baker sisters love 'get-togethers', both fancy and casual, and with their blog, they aim to help take the fuss out of entertaining. They truly believe that to make good food and to entertain good company you don't have to be professionally trained. They're committed to making entertaining  fun, effortless, and rewarding. Be on the look out for their website 'Get Together with the Baker Sisters' coming to the virtual world very soon.
Here's what Hunter has to say:
Why Creamy Mushroom Soup in the middle of March you ask?  Because it is still cold outside, and why not make cold weather standby's: soups. They are healthy, easy, filling and comforting. I love to make different vegetable soups to get in my veggies because I am not really going to eat a bowl of broccoli.
You can make any veggie into a great soup. Serve it with a side salad, or even add in some ground turkey for some protein.
Creamy Mushroom Soup
Ingredients:
1 tablespoon olive oil
¾ cup finely chopped onion
2  1/2-ounce packages sliced white mushrooms
1 teaspoon dried thyme leaves
3 tablespoons all-purpose flour
3 ½ cups chicken broth, divided
½ cup 2% low – fat milk or cream (I sometimes leave this out. When you puree the soup it is so creamy you don't even need the dairy.
A dash of hot sauce if you like it spicy
¼ teaspoon ground nutmeg
Optional: fresh chopped parsley leaves.
Instructions:
Heat the oil in a large saucepan over medium heat.
Add the onions and cook until tender, about 2-3 minutes.
Add the mushrooms and thyme, then season with salt and pepper.
Cook until all of the liquid rendered from the mushrooms evaporates.
Stir in the flour and cook for 2 minutes.
Add 3 cups of the broth, bring to a simmer, and cook for 15 minutes. Puree with a hand blender or in batches in your blender.
Return the soup to the pan and reheat gently. Whisk in the milk or cream (if you desire) or add some more broth to achieve your desired consistency.
Season to taste with salt and pepper or a dash or Tabasco. I love Crystal hot sauce too. If desired, add chopped parsley on top.
Enjoy!