It's officially back to school for most of the country which means everyone's anxiety is running a level higher, afternoon schedules are filling up quickly, and time is very precious.  Most of us probably have to slough off those lazy days of summer and get back into the routine of cooking dinner every night, which can also become highly stressful.
How many times have you scratched your head trying to vary your dinner options only to fall back on the same boring pasta dish?
At the end of the day, there's nothing more frustrating than having tired cranky kids who refuse to eat what's being served.
Don't fret, sometimes that elusive new dish is just a tiny tweak away…
My newest recipe to help avoid any potential dinnertime dilemmas is a Baked Tuna Melt Pockets.  Imagine a tuna melt but one that's actually baked into a neat puffed pastry pocket.  Best part, they come in single servings so everyone can enjoy their own pocket.
I've always used the BumbleBee ® brand tuna (the kind my mom loved too), especially the Albacore variety or the Light Tuna that now come in the handy water pouches.  For an apartment dweller like myself, the packed pouches take up little to no room in the cupboard.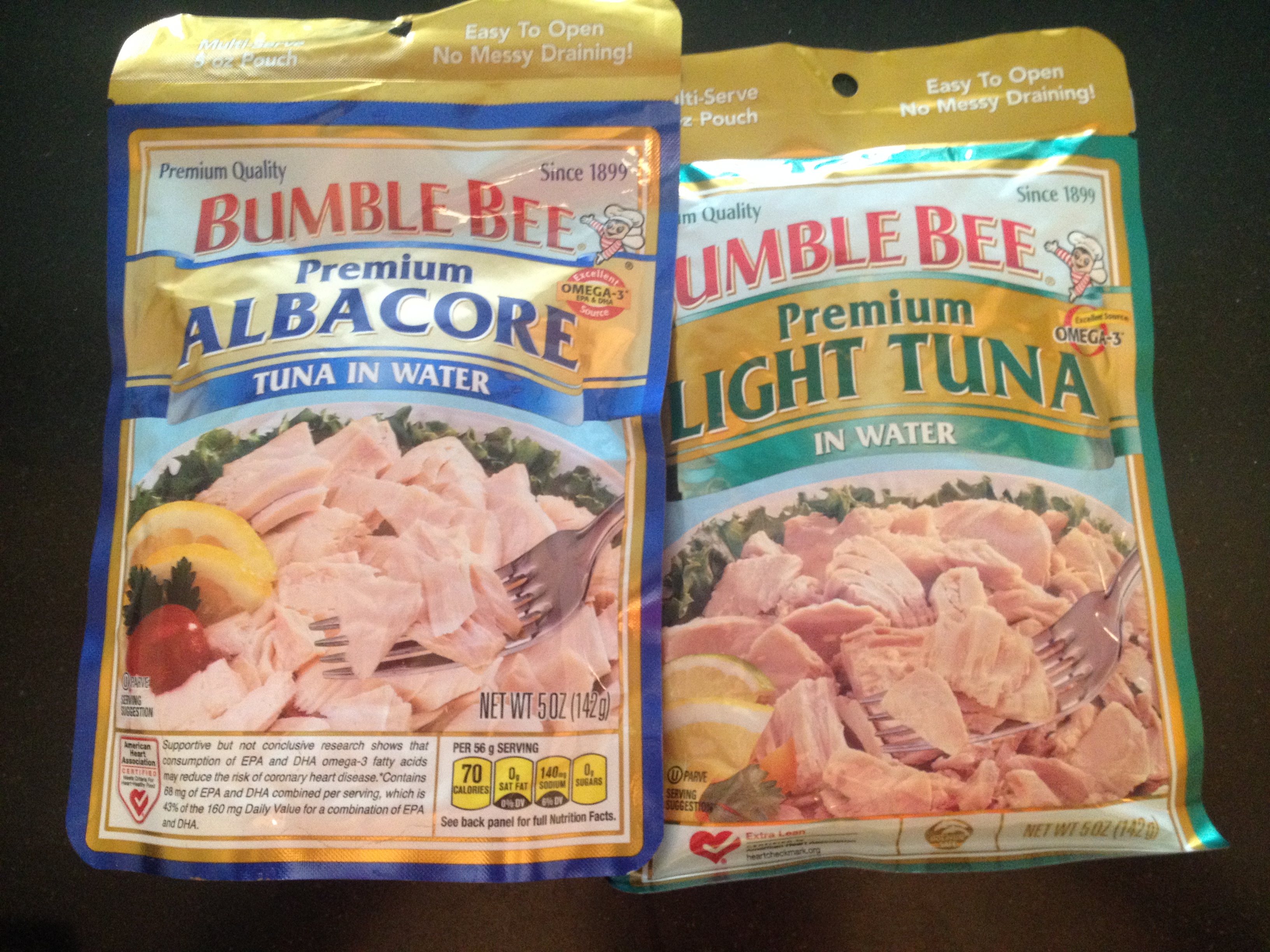 Obviously the pouches are also handy for when you're on the run.  You can just throw a couple pouches in your bag and head out for the day.  But rest assured, Bumblebee® is still available in their iconic cans too.
For this recipe I like to use crescent rolls to help create the "pocket" effect.  Our cheese of choice is cheddar but, feel free to use your favorite.  It's fun for the kids to get involved making this dish like an art project as assembling the pockets is like working with play dough…see below:
If you're looking for additional BumbleBee® recipes, you can check out more here: http://clvr.li/1AXROCL.
What's your favorite tuna-based recipe you can share?
Hope you enjoy this recipe for a stress-free dinner.
Baked Tuna Melt Pockets
serves 4-5
Ingredients:
2  5 oz. pouches of Bumblebee® Tuna (Albacore or Premium Light); or two cans of Bumblebee® Tuna
1/4 cup mayonnaise
3/4 cup shredded cheddar cheese
salt and pepper
2 tubes crescent rolls
Instructions:
Preheat oven to 375 degrees.
In a small bowl mix together tuna pouches with mayonnaise and cheddar cheese.
Sprinkle salt and pepper over top.
Break open crescent roll tubes and lay out a square of dough on a well-greased cookie sheet.
Add 2 tablespoons full of tuna mixture in center of square.  Place another dough square on top to cover tuna and pinch sides together creating a pocket.
Place in oven and bake for approximately 11 minutes or until dough turns very light brown.
Enjoy!
I was selected for this opportunity as a member of Clever Girls Collective and the content and opinions expressed here are all my own.