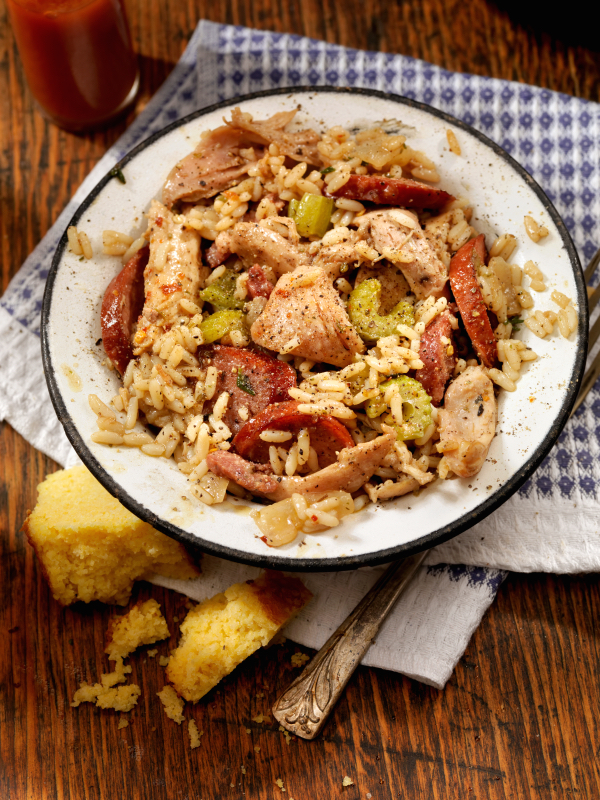 I am thrilled to be a StirMaker for the #CreateAStir campaign sponsored by Della Rice.
To be properly armed and ready to make a tasty Stir, I  received an Aroma rice cooker for hassle-free cooking ( you have an opportunity to win your own rice cooker)  and many flavors of Della Rice.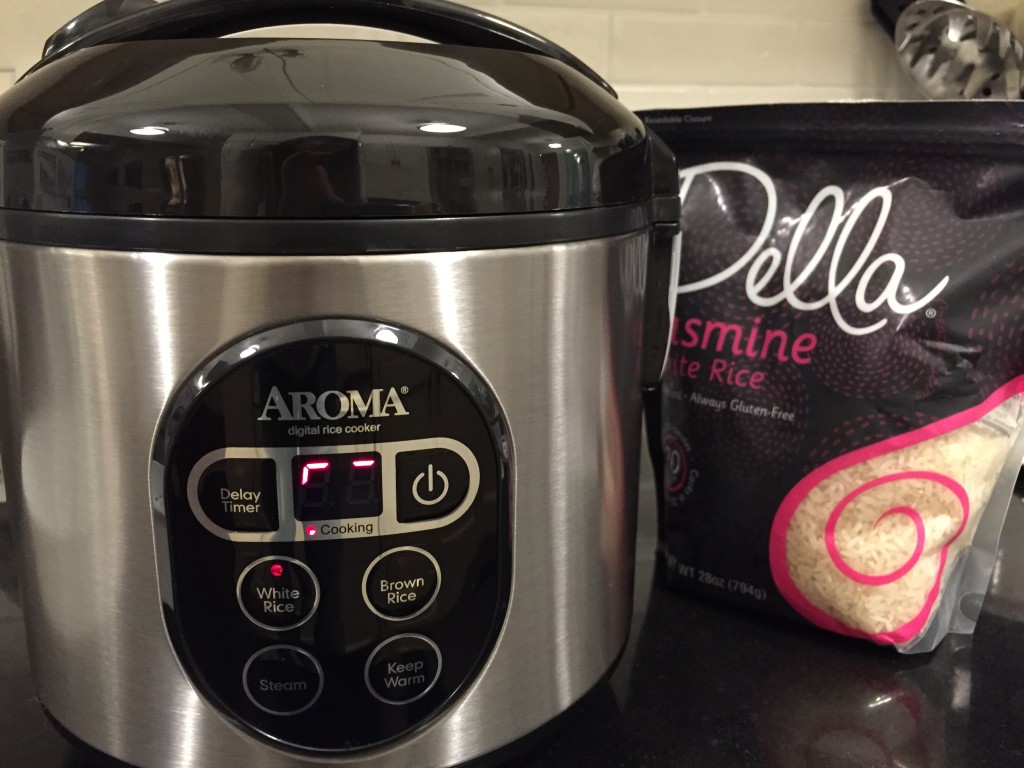 So, what's a Stir?
A Stir is a dinner creation (think about your favorite rice bowl). The canvas (or bottom of the bowl) consists of delicious Della rice, and the toppings can include a variety of proteins, vegetables, and sauces. You pick. You decide. Create your own Stir and dinner is served in 20 minutes or less! Click here to watch these great videos on how to Stir Up Dinner:
A Stir has many benefits but, most importantly, any novice home cook can easily assemble a Stir with the myriad ingredients found in the refrigerator or pantry. It's that easy.
Given that the Super Bowl is this weekend, I figured some Stirs would be the perfect addition to the party. Hosting a Super Bowl viewing party should be easy. They're unpretentious, casual parties where you can serve a bevy of not so healthy appetizers–from Buffalo wings to cheese balls–relatively guilt-free. It's a night overflowing with simple portable dishes since it's assumed that the television (not the food) is the focal point of the evening. However, creating Stir can offer a healthier alternative to the free-flowing fried food. Simply choose a Protein + Vegetables + Sauce and set it atop a delicious bowl of Della rice and your Stir is served!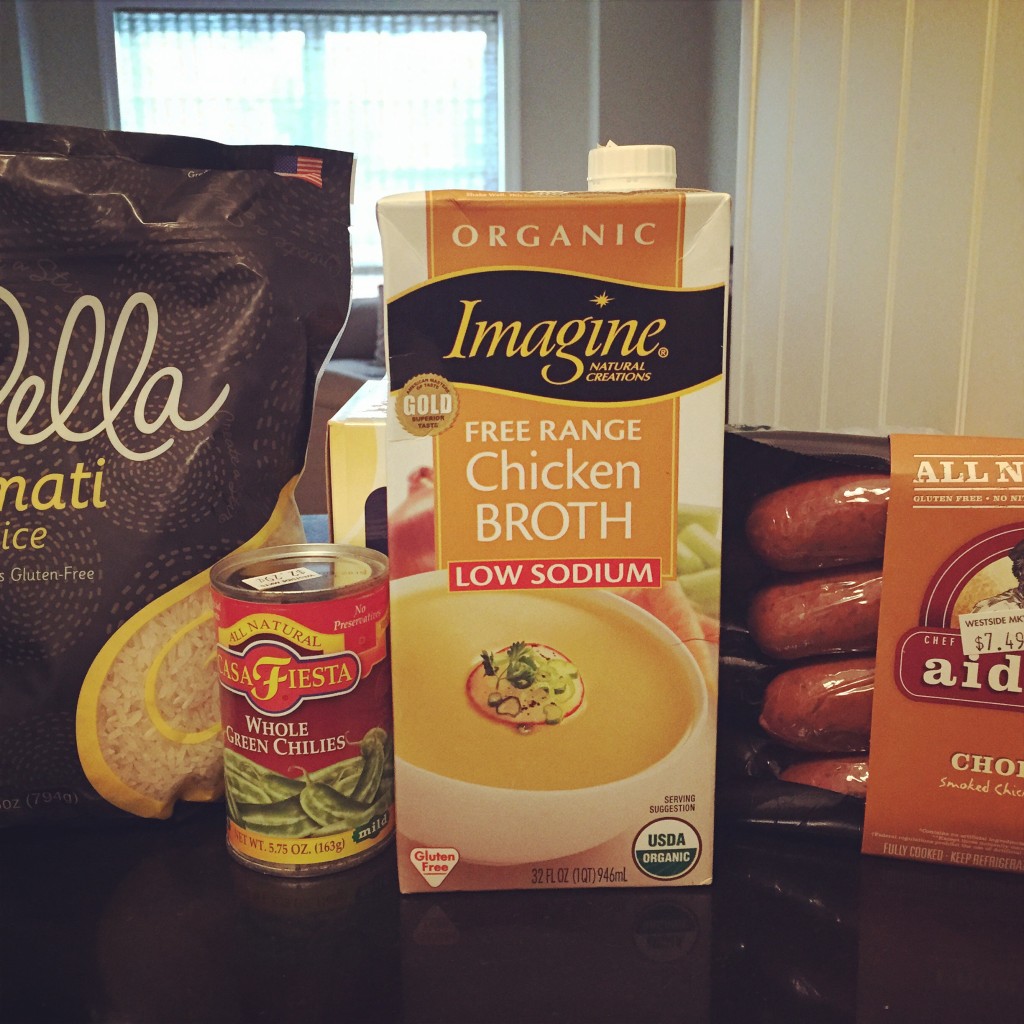 Making a Stir in a rice cooker for your Super Bowl party is a wise option. Most importantly, it avoids keeping you tethered to the kitchen all night (you don't want to miss the half-time commercials). And, if you're bringing a Stir to a party, the portability of the rice cooker allows the freshly-cooked dish to be transferred from one kitchen to another, hassle and mess-free. Then allow your guests to add their desired toppings and everyone is happy.
Aside from the traditional Super Bowl finger foods– that leave your stomach begging for substance (pyramids of chips and guacamole, cheese spreads galore, mountains of pigs-n-blankets)– I'm always looking for a main course option, besides pizza, that's easy to make and equally tasty.  Your Super Bowl Stir is ideal as a buffet option or served in a single-serve bowl. Because, let's be honest, nobody is going to want to sit down at a table and eat a civilized meal when they can be eating (and screaming) at the television.
My Super Bowl Stir is inspired from a Seafood Jambalaya dish that I've slow cooked in the past (which includes cut vegetables and shrimp, with a tomato base).
This particular Stir was much easier to make as it didn't require anywhere near the 6 ½ hours in the slow cooker. Rather, the entire stir took only 20 minutes to make. For this Super Bowl version, I used only meat (white meat chicken and chorizo sausage). I purchased a pre-cooked rotisserie chicken and pre-cooked sausage (which cut the prep time by at least 15 minutes). I filled the rice cooker with chicken broth in lieu of water, added some delicious Della Jasmine Rice, sprinkled in the meats (chopped into pieces) and then set the timer. That's all!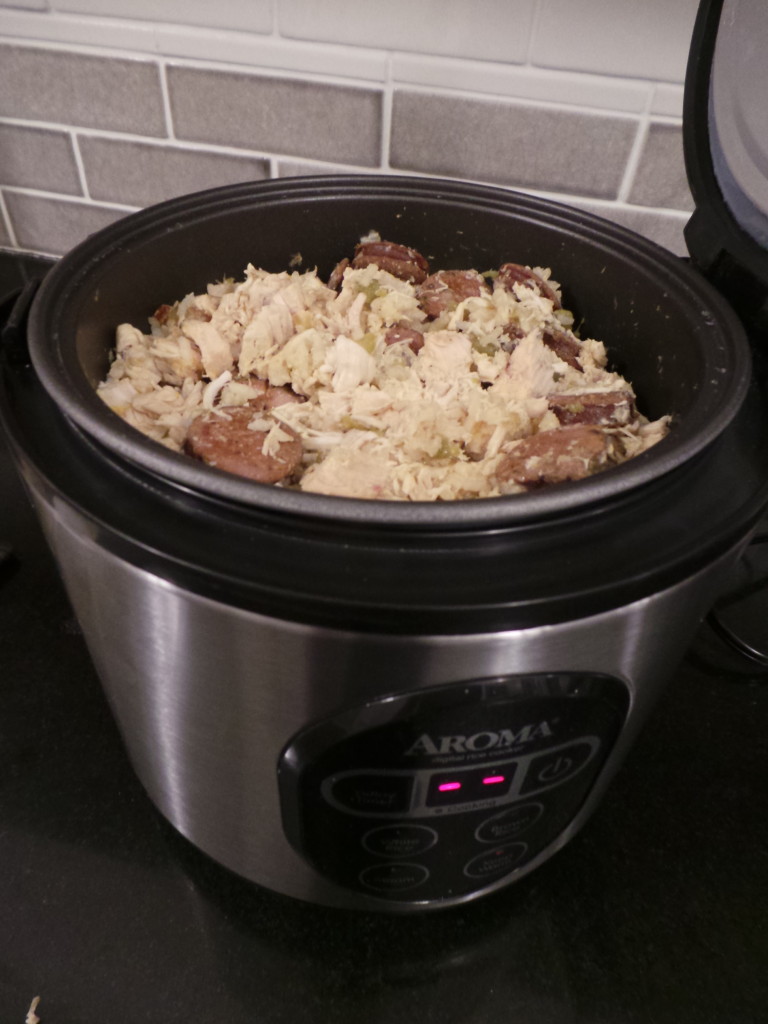 The finished Stir packs a hearty punch. The rice combined will all that protein is nothing short of AMAZING.
In fact, it's so good, I doubt you'll have any left overs.
Inspired yet?
You can enter to win your very own Rice Cooker from Della:
Can't wait to see what you Stir up!!!!
Disclaimer:  As a stir maker, I was gifted a rice cooker, samples of Della Rice, and was compensated for writing this post.  However, all opinions are, as always, my own.
Jambalaya
adapted from Aroma
yield: 4-6 servings
Ingredients:
1  4-ounce can of Green Chillies
1/2 pound spicy sausage, chopped
2 cups cooked chicken, chopped
1 1/2 cups Della Rice (flavor is your choice- I used Jasmine)
4 cups low-sodium Chicken Broth
2 tablespoons Creole seasoning – optional
Instructions:
Add all ingredients to your rice cooker.
Press the WHITE RICE button.
Serve immediately into bowls.
Feel free to add in chopped vegetables such as celery, carrots, and onions.