With the Super Bowl airing this weekend, an arsenal of simple yet tasty recipes is a necessity for a successful viewing party.
I've put together a round up the most popular appetizers/dishes from the blog that are reliable crowd-pleasers (healthy or not)!
Don't forget the prerequisite for this list: dishes must be easy to make and only require straight-forward ingredients to avoid going on market runs or bring glued to the stove while the game is on.
ENJOY.
Judy's Baked Brie
A deliciously warm and sweet appetizer to compliment any party. No one expects the "kick" provided by the honey mustard and ginger snap combination. Mom made this all the time and graduated from using little wheels of brie to one large wheel since it's gobbled up so quickly. You can also top the brie with anything from brown sugar to raspberry jam. Make sure when you're baking the brie, you place a cookie sheet underneath the cheese. If there are any holes in the crescent crust, the cheese will ooze out, making a mess.  So, best if you buy smaller wheels of cheese.
Click here for brie recipe.
Seven-Layer Dip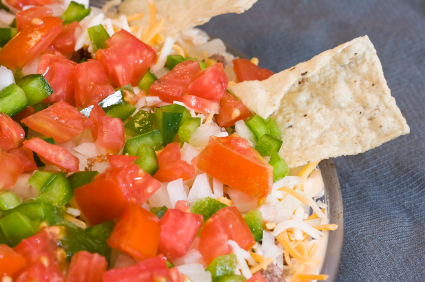 Offer a big bag of tortilla chips to help scoop up all seven amazing layers of this dip. There's no heating or reheating involved, just add the layers and serve immediately. If you're an olive fan, top it off with some sliced olives too!
Click here for seven-layer dip recipe.
Hot Crab Dip
A must for all crab lovers! This dish tastes best if you splurge for the lump crab meat– don't used imitation pasteurized meat.   It's best served very hot (until it's literally bubbling in the oven) with Crostini rounds and lots of Old Bay spice sprinkled on top. Feel free to leave out the slivered almonds if you aren't a nut fan. Bet you just can't have one.
Click here for hot crab recipe.
Spicy Buffalo Chicken Meatballs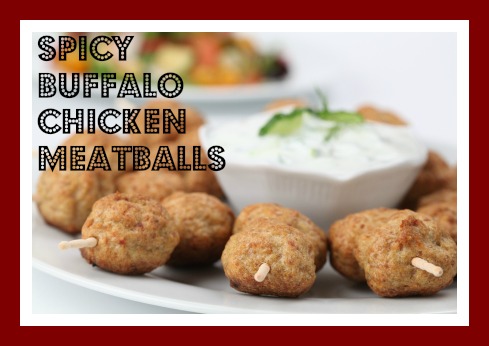 These Spicy Buffalo Chicken Meatballs are not only easy to make, they're not greasy and quite tasty too.
If you've made turkey burgers or chicken burgers, you're in luck, you've essentially made a version of meatballs. I used ground chicken breast for the base and some generous portions of Panko bread crumbs combined with egg, butter to help bind the meatballs, and lots of hot sauce to help give it that KICK. Serve with Blue Cheese and they're perfection.
Click here for Spicy Buffalo Chicken Meatballs recipe.
Slow-Cooked Drunken Meatballs
If you want to do as little work as possible—Slow Cooked Drunken Meatballs fit the bill. These meatballs are DELICIOUS and quite unique due to the addition of whiskey, which provides a nice lingering subtle smoky flavor (obviously reduce the amount if you're serving minors). All you need is a slow cooker and you're set.
These meatballs were gobbled up immediately. You'll be surprised at how quickly 60 meatballs can vanish!
Click here for Slow-Cooked Drunken Meatballs recipe.
Jambalaya Stir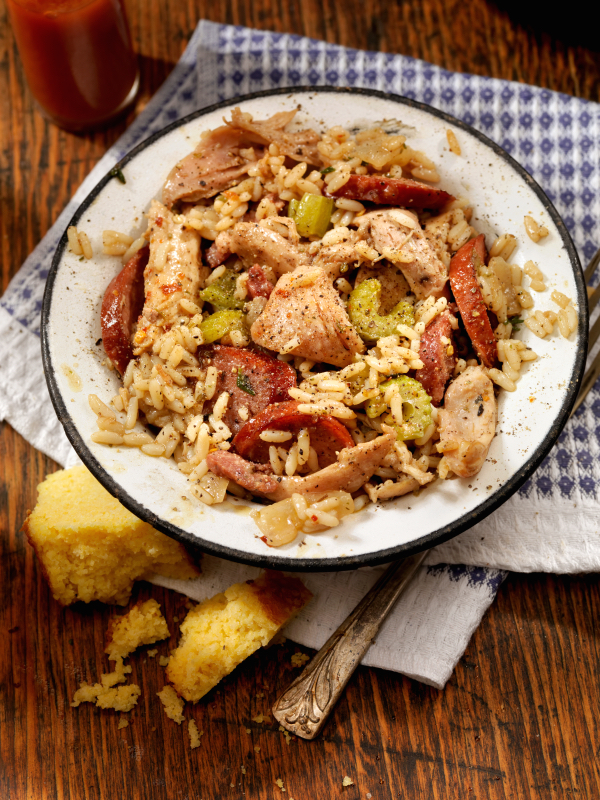 Use the rice bowl as your canvas and allow your guests to add their own toppings.  This dish is perfect for a more filling and potentially healthier option. #CreateAStir!
Broccoli Cheese Dip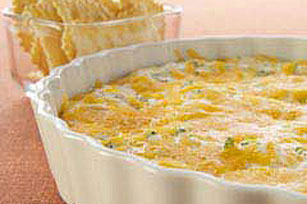 My family loves Mom's broccoli casseroles so I figured this would be another hit. It's brilliantly cheesy with just a mild hint of broccoli. I serve the dip with pieces of sliced fresh Italian bread or flat bread.
Click here for Broccoli Cheese Dip recipe.
 Slow Cooked Pulled Chicken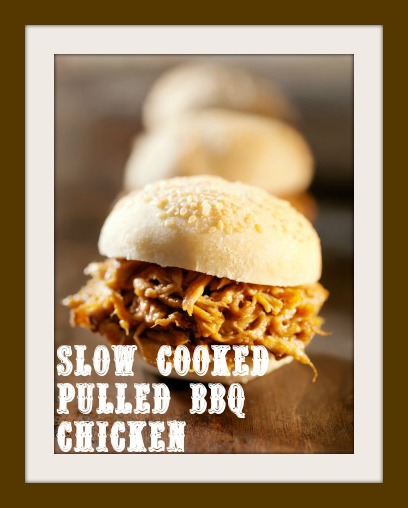 This recipe only requires a few basic ingredients that you should have in your stocked pantry and fridge.  And, you'll also need a slow cooker to do all the work for you. All that's required of you, the cook, is shredding the cooked chicken breasts and adding BBQ sauce; the hard work is up to your slow cooker. That's it!  No culinary skill required— my favorite type of recipe.
Click here for Slow Cooked Pulled Chicken recipe.
Artichoke Squares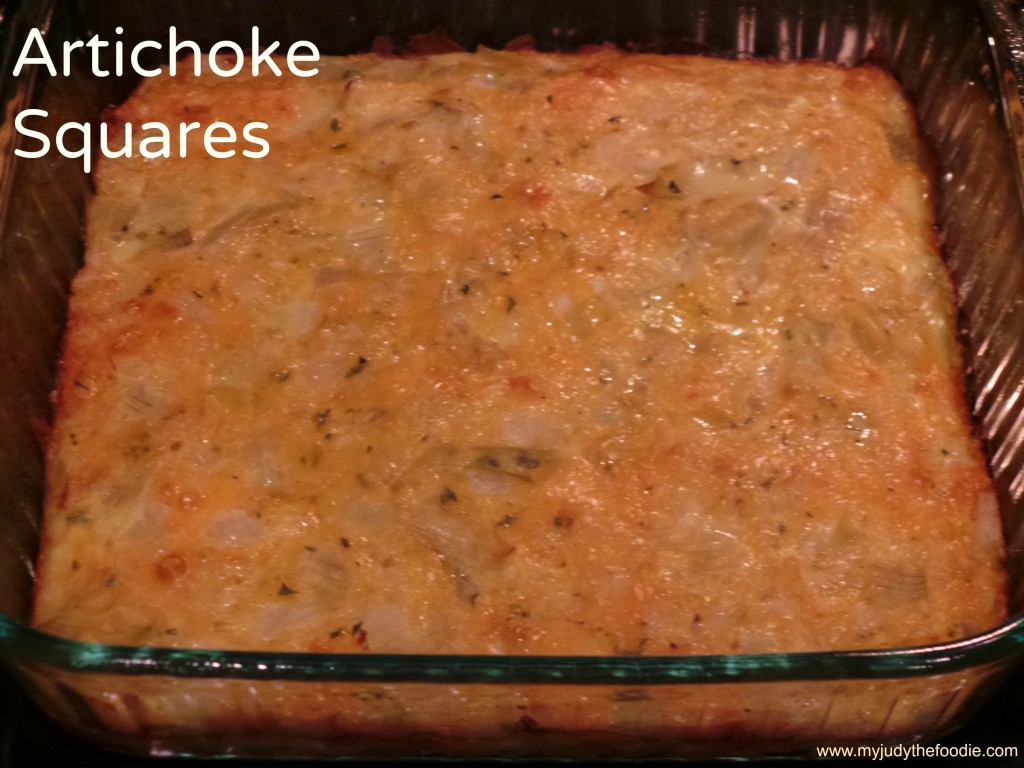 The prep for this dish is very easy. And, the finished product tastes amazing, almost like an artichoke egg quiche. I added an ten minutes to the original cook time, and, next time around, I would definitely sprinkle breadcrumbs over top the mixture before baking. Otherwise, this recipe is near flawless and the squares are a perfect addition to your appetizer selection.
Click here for Artichoke Squares recipe.
Broccomoli
This broccoli dip uses light cream cheese and or/sour cream. If you're looking for a guilt-free dip recipe requiring no culinary skill and minimal prep time, put this on your Super Bowl list.  But remember, even though it looks like guacamole, it tastes all broccoli!
Click here for Broccomole recipe.
Slow Cooker Chicken Chili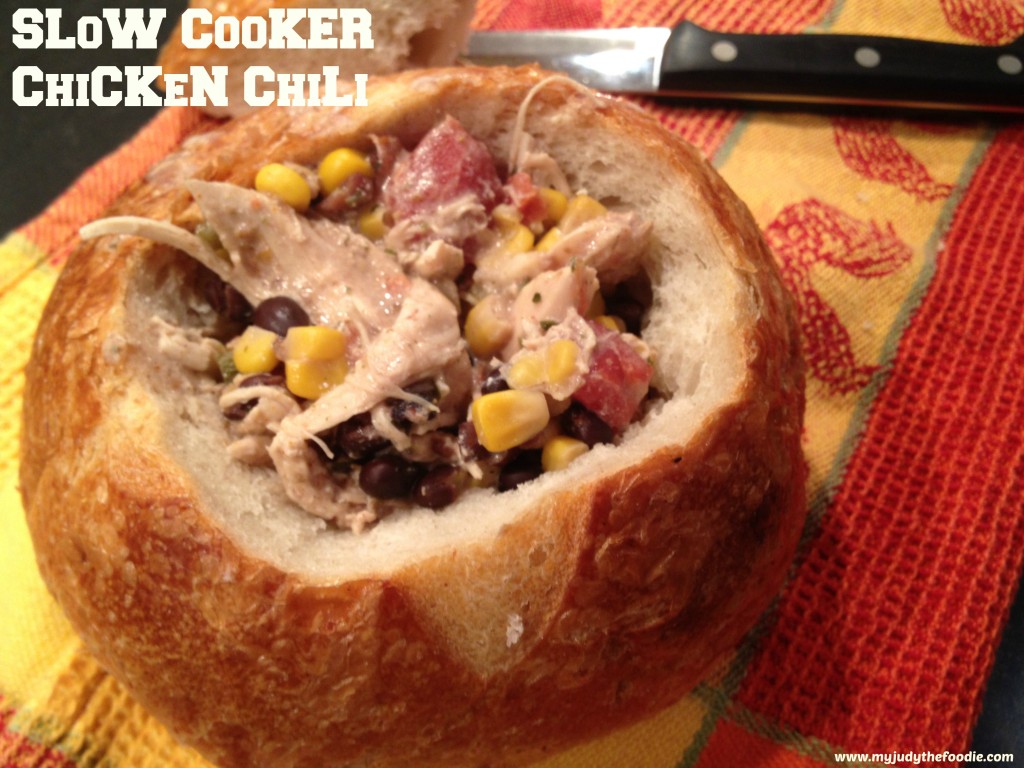 Our family fave! You'll probably smile when you realize you literally don't need to do ANYTHING except throw the ingredients into your slow cooker, put it on low and go about your day.  When it's time for the game, you'll have a chicken chili that's against the norm, boasting cheese as opposed to the traditional tomato base.  Serve with some sourdough bread and you're ready to root.
Click here for the Chicken Chili recipe.
Slow Cooker Beef Chili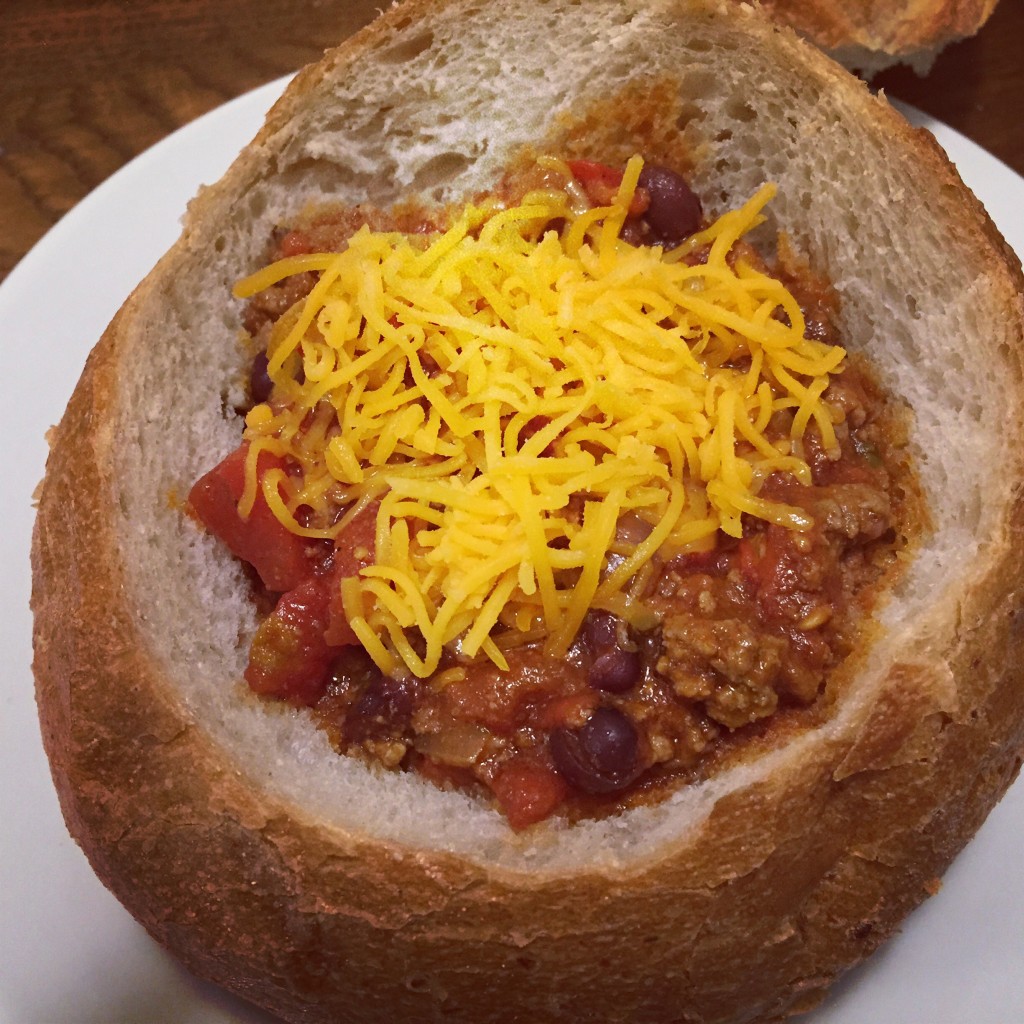 Another terrific traditional beef-based chili recipe that won't disappoint.  After hours of slow cooking, you're set for the big game.  Add some shredded cheese, hot sauce, sour cream or any other topping and serve with a side of bread.
Click here for the Beef Chili recipe.