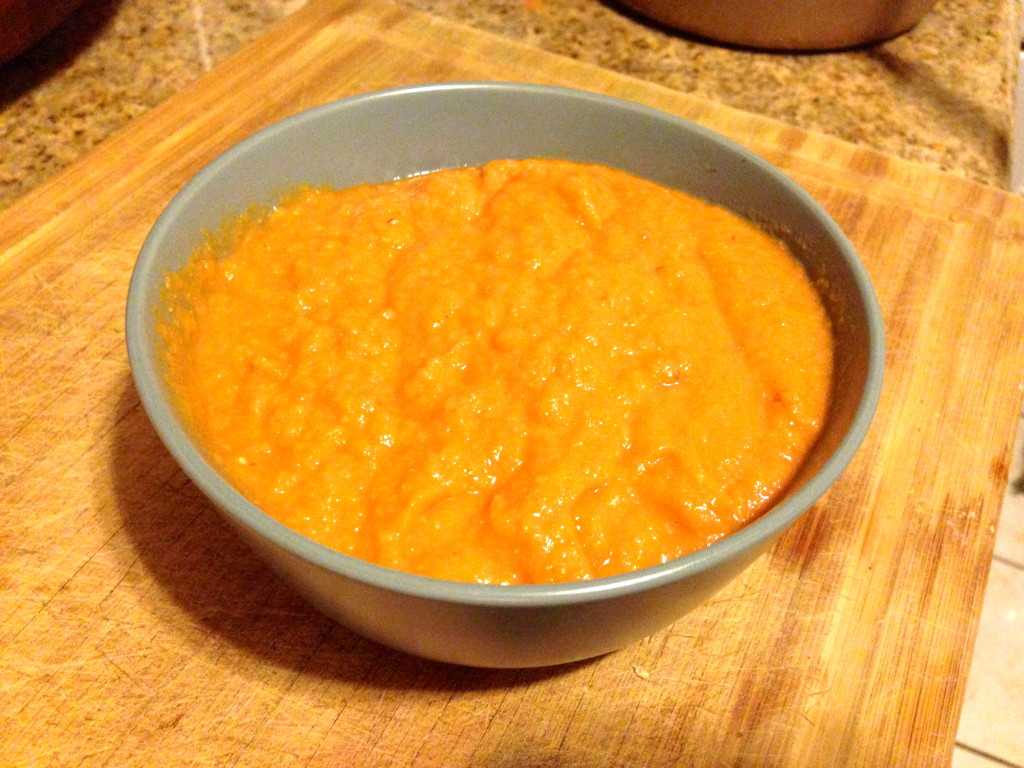 Thrilled to have resident soup expert, Serena– aka Seriously Soupy, with us to share one of her latest soup creations.  Serena has given soup tours and taught soup classes and boasts a catalog of over 100 homemade soups recipes.  With the change in weather, I asked Serena to focus on a recipe that compliments springtime…via color and flavor.
Here's what Serena has to say:
Spring is a great way to experiment with lighter soups while also focusing on seasonal and fresh ingredients. During a recent trip to the local farmer's market, I picked up a bunch of colorful carrots and parsnips which I thought would be a great combination for an earthy soup. To enhance it with additional nutritional benefits, I added in some chickpeas, sage, onions and garlic that made for a flavorful and filling soup. Enjoy.
Carrot Chickpea Soup
serves 4
Ingredients:
4-6 cups of water
1 bunch of carrots, cut up
1 bunch of parsnips, cut up
½ yellow onion, cut up
1 whole garlic, minced
1 bunch of sage, cut up
1 can of chickpeas, drained
pinch of salt
pinch of celery salt
pinch of black pepper
Directions:
Add water to a medium pot and let boil.
Add in the onion, sage, and garlic to create a flavorful broth. Add in the cut up carrots, chickpeas and parsnips and let cook for 30 minutes.
Stir periodically and add celery salt, pepper and salt to taste.
Place items into a blender and puree until ingredients are melded together. Enjoy!