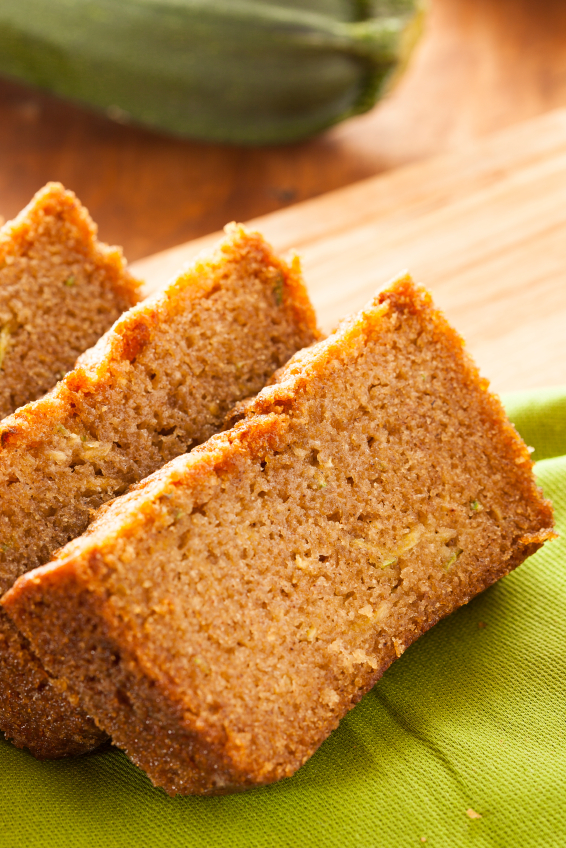 When your garden yields colossal zucchinis, your hands are forced and you must come up with some recipes to put your crop to good use.
Admittedly, with zucchini this large, I was worried that the size would sacrifice the flavor.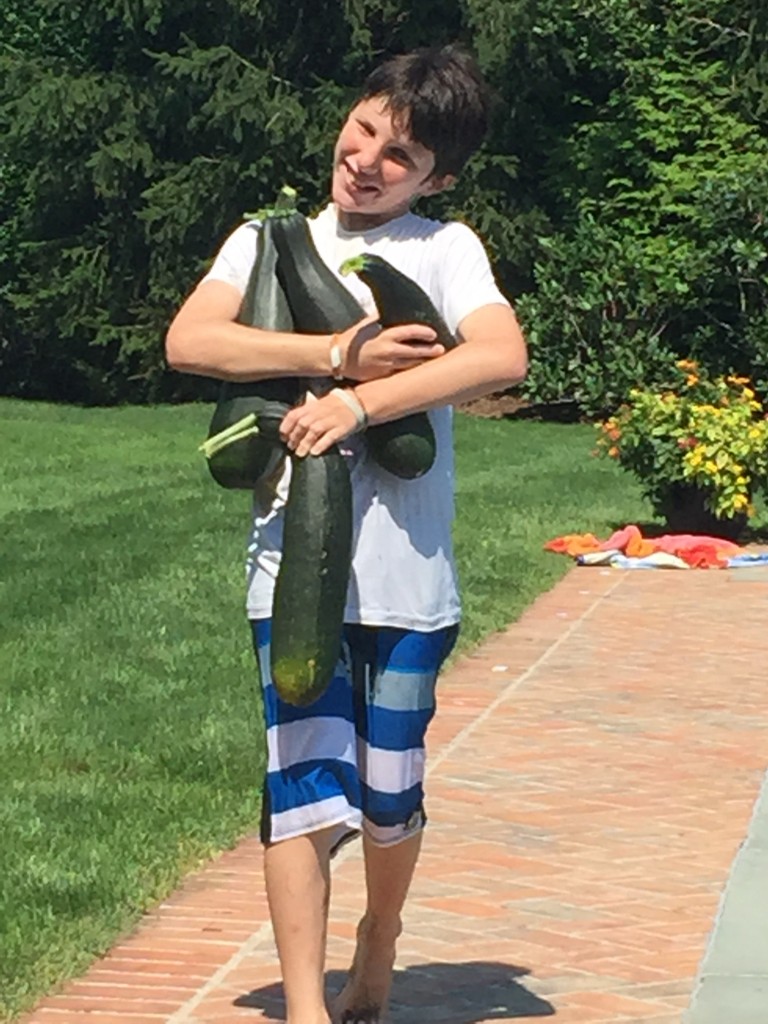 A few summers ago, we picked a 22″ zucchini and when we tried to use it in a few recipes, it had little to no taste and was full of water.
So, this time around, we were a bit skeptical about our super-sized veggies.
We decided to bake our favorite Zucchini Bread recipe from our cookbook bible: The Silver Palate by Sheila Lukins.  In fact, it's so simple to make that my 13-year old daughter baked it by herself.
From the shredding of the zucchini to the mixing of the batter, within 2 hours we had a gorgeous homemade Zucchini Bread.
Try it for yourself.
Zucchini Bread
makes 1 loaf
Ingredients:
1 1/2 tablespoons unsalted butter to grease the pan
3 eggs
3/4 cup vegetable oil
1 1/2 cups sugar
1 teaspoon vanilla extract
2 cups grated unpeeled raw zucchini
2 1/2 cups unbleached all-purpose flour
2 teaspoons baking soda
1 teaspoons baking powder
1 teaspoon salt
1 teaspoon ground cinnamon
1 teaspoon ground cloves
Instructions:
Preheat oven to 350F.  Butter a 9x5x3-inch loaf pan.
Beat the eggs, oil, sugar, and vanilla until light and thick.
Sift the dry ingredients together.  Stir into the zucchini mixture until just blended.
Pour the batter into the buttered loaf pan.  Bake on center rack of the oven until a cake tester inserted in the center comes out clean, about 1 hour and 15 minutes.
Cool slightly, remove from the pan, and cool completely on a rack.