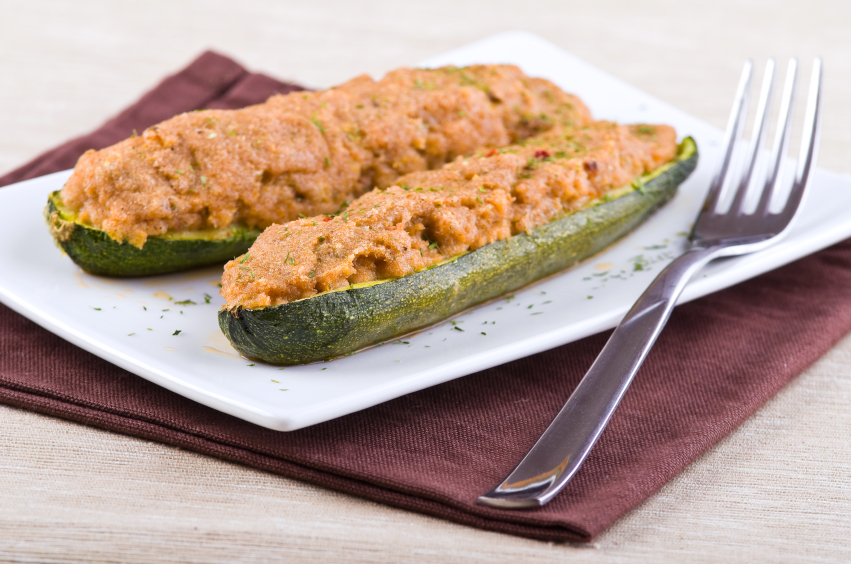 Our garden is so overgrown, it's quite embarrassing.
It looks as though it hasn't been maintained for months, and it has.  But, underneath the crowded jungle of green leaves, I recently discovered two massive zucchinis. For whatever reason, every summer we grow JUMBO zucchinis—the kind that could win an award at a local farmer's contest.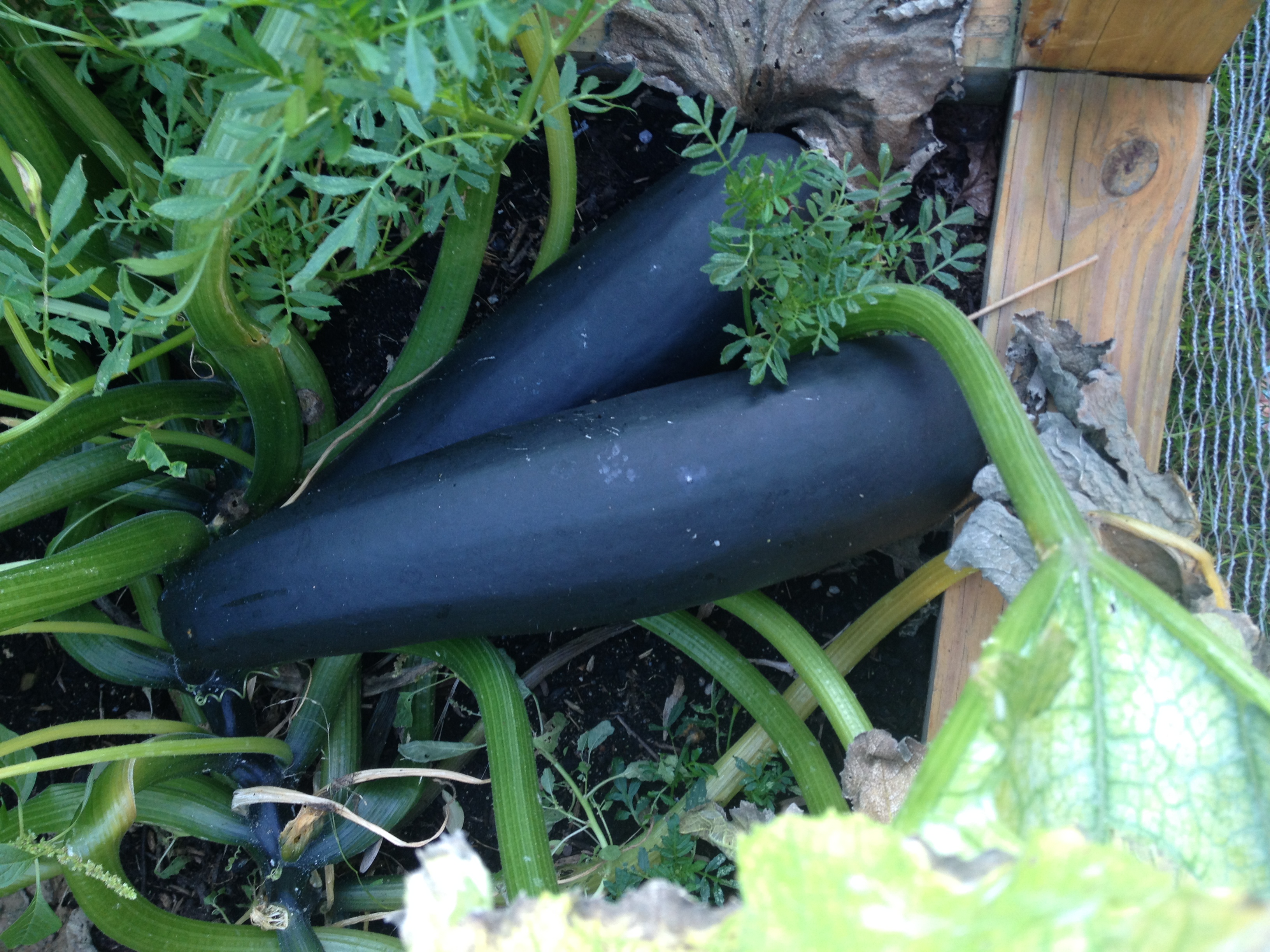 This year's bounty
In fact, last year our largest zucchini measured 23 inches.
We love zucchini prepared any way: fried, sautéed, shredded, roasted. But, our favorite dish celebrating zucchini?
Zucchini boats stuffed with meat.
Believe it or not, it's a tasty dish that's quite filling. You'll be surprised at how much flavor the zucchini substitute adds and how you won't miss the pasta.
We eat this dish year round, and you should too.
Try it for yourself.  The appeal factor alone will get your picky eaters to raise an eyebrow and try the "boat".
Enjoy.
Zucchini Boats Stuffed with Meat
1 large zucchini yields 2 boats
Ingredients:
   1 super large zucchini
   1-1.5 lbs ground beef, ground chicken or ground turkey
   4 white mushrooms
   2 cloves of garlic
   1/2 cup chopped yellow onion
   1 cup tomato sauce
   1 cup bread crumbs
   2 cups shredded mozzarella cheese (optional but we LOVE)
Instructions:
   Steam zucchini and scoop out the insides with a spoon when steamed thoroughly (save the innards in a bowl).
   Brown ground meat on medium heat in skillet. Drain excess water.
   Place meat back in skillet with 1 tablespoon olive oil and Worcestershire sauce, onions, zucchini innards and garlic.
   Add in inside of zucchini to meat mixture.
   Layer in tomato sauce and bread crumbs.
   Remove mixture from stove and add in to scooped out zucchini boats.
   Sprinkle tops with cheddar cheese (optional)…salt and pepper.
   Bake at 350 degrees for 10-15 minutes.
   Enjoy!