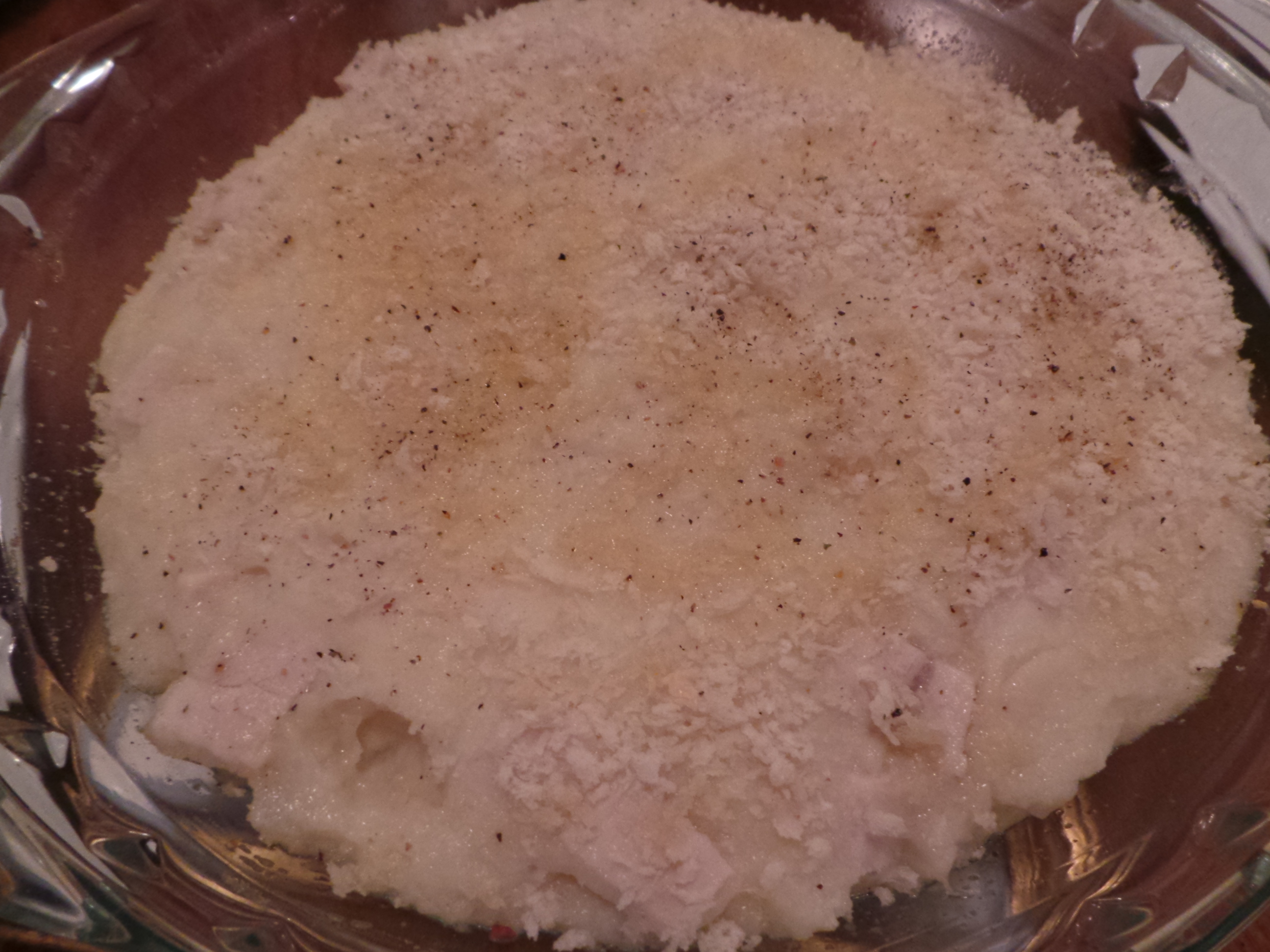 Who doesn't have Thanksgiving on the brain?
With less than a week to go before the holiday, it's in your best interest to start acquiring a hit list of recipes for your big meal. If you plan out your dishes now, you'll have ample time to casually shop for the ingredients and perhaps make some of the food ahead of time.   With some thoughtful planning, on Thanksgiving morning you won't be running around like a turkey with its head chopped off.
Can you imagine a Thanksgiving table without some version of mashed potatoes as a side? It's like having Mac without Cheese; peanuts without butter; tic without tacs. Whether sweet potato or regular potato, your holiday won't be complete without it. So, why not take a creative spin on the traditional dish? Give your guests a tasty surprise that leaves them clamoring for the recipe.
As I scoured Mom's recipe archives, I came across a dish that peaked my interest for the Thanksgiving holiday: Potato Pie. While the pie boasts potatoes (and I just happened to have had 4 cans of Libby's White Potatoes in my pantry), it also sneaks in some tasty Gruyere cheese as well as cubed ham. My family doesn't eat ham so I decided I'd substitute the meat with some cubed breast of turkey.  Plus, if there are any left overs after your Thanksgiving meal (of which I'm certain there will be), you can use your turkey for second and third batches of the pie.
I decided to experiment with the recipe before the main event. Honestly, the recipe couldn't be any easier to make and it requires very little culinary skill; although the outcome will fool your guests into believing your dish was either made by a trained chef, or it took more than 25 minutes to make. Feel free to go crazy making homemade crusts for your Pumpkin Pie. But, who wants to spend time twice-baking potatoes? To avoid the hassle of boiling and then sieveng potatoes, I actually used two cans of Libby's Sliced White Potatoes (with non-BPA lining) as my base for the dish.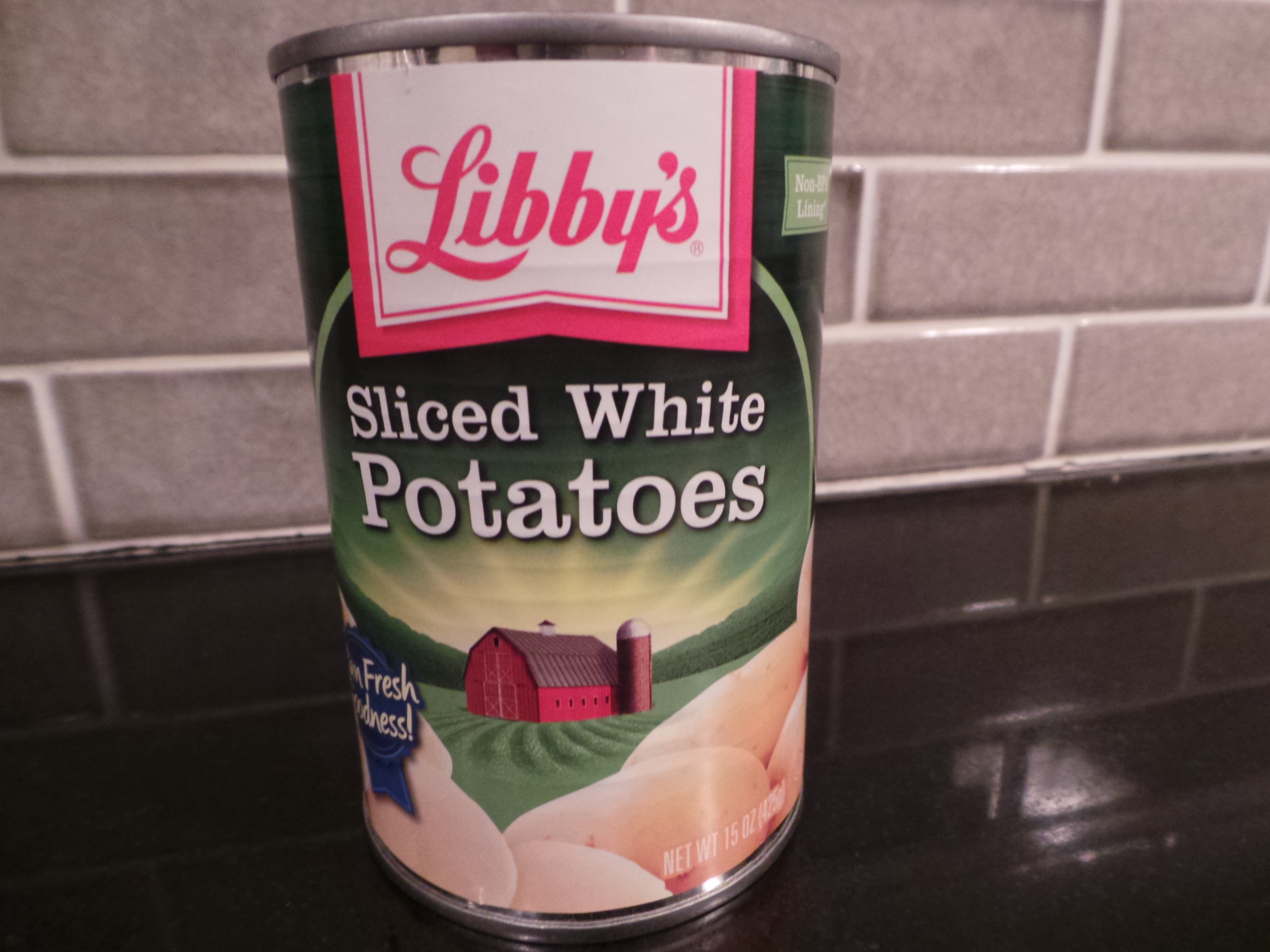 The potatoes are soft enough so that when you place them in your blender or mix master, they mash up quite quickly (a lot easier than peeling, boiling, and using a hand masher).
In addition to the shredded Gruyere cheese, the sprinkling of Panko bread crumbs renders a nice flavorful crunch to the soft warm mash. Then, pair that with some warm cubed turkey, and your meal will be complete. Be forewarned, each bite is savory and quite filling.  You will definitely have leftovers to enjoy.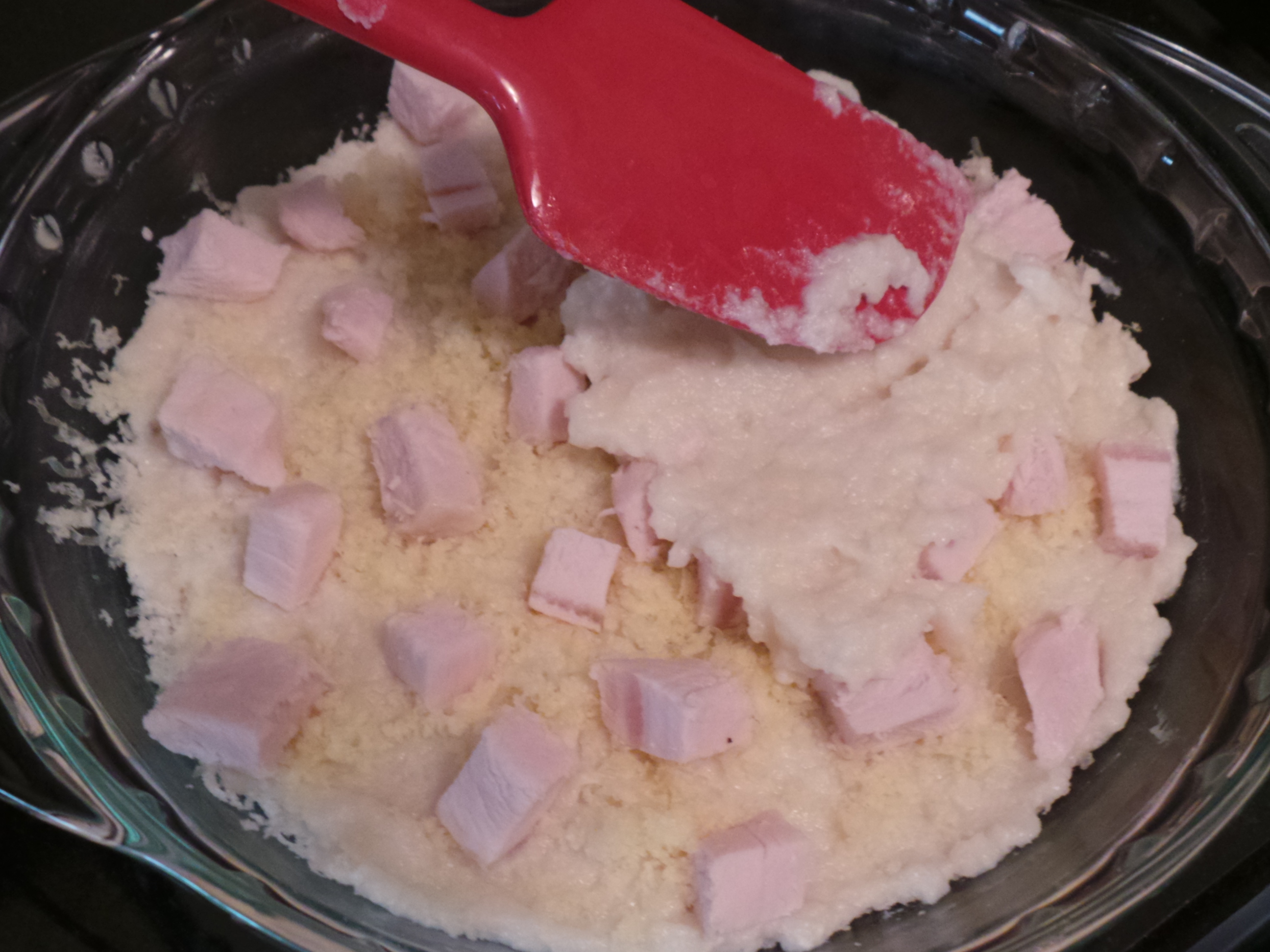 I baked my "pie" in a 9.5" pie dish–it adds to the mystery of the dish. My kids were so curious. Any version of mashed potatoes they've ever eaten has been served in a bowl. Then, when they took their first bites and experienced the turkey and melted cheese, their excitement couldn't be contained.
"This is awesome," my 9-year old son proclaimed.
"Can we eat this again on Thanksgiving? "
I smiled knowing one hurdle had already been accomplished. Now, onto the turkey brine….
Hope you enjoy.
Potato Pie
Serves 6
Ingredients:
4 tablespoons Panko bread crumbs
2 cans Libby's Sliced White Potatoes
4 tablespoons milk
4 ounces butter, melted
½ cup shredded Gruyere Cheese
1 cup cooked turkey breast, cubed
Instructions:
Preheat oven to 350 degrees
 Line a 9.5" pie plate with butter and 2 tablespoons breadcrumbs
 Place potatoes in mix master (or mixer) along with milk, and 2 ounces of melted butter. Season with salt and pepper. Mix until completely blended.
 Spread a layer of mashed potato mixture over top the breadcrumbs.
 Sprinkle cheese and diced turkey on top. Cover the cheese and turkey with the rest of the mashed potato mixture.
 Spread remaining breadcrumbs on top and pour a little melted butter.
 Cook the pie for approximately 20 minutes until bread crumbs turn light brown or center of pie is hot.
Disclaimer:
I was compensated for writing this post on behalf of Libby's table. However, all opinions expressed are, as always, my own.