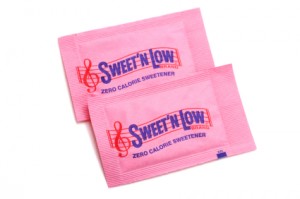 We're in the last lazy, hazy days of August.  The kids are out of camp with no real schedule. The new school year looms upon us and I'm reflecting on summer 2011.  Without a doubt, my summers always feel like a total blur.  It seems like just yesterday I was checking off the items on my daughter's packing list for her first journey to sleep away camp.  Now, I'm racing through stores, trying to get some back-to-school clothes for the kids while Halloween costumes adorn the walls.
Sheesh, it's so hard to live in the moment these days.
Last night I decided to look at my journal entry from this time last year.  It's titled "My Summer of Swiss Cheese."  By definition, I felt like my summer was full of holes – goals I felt like I didn't accomplish. I didn't feel as though I really took advantage of the spare hours to really "challenge myself."  I obviously wasn't fulfilled and the "void" was much more meaningful than any substantive "cheese."
As I was struggling to describe my experiences this summer, I came up with my metaphor when my father was in town visiting.  He had taken it upon himself to carry an extra suitcase on the airplane filled with all of Mom's nice pocketbooks that he had found in her closet.  It was very important to him that my sister and I had a chance to review each and every last one of bags to claim any before he started giving them away.  And so, against my resistance, and with a bad back and an even stiffer neck, he lugged an extra unwieldy suitcase full of empty pocketbooks on the plane.
The minute my father got to our house, you can imagine what he wanted to do.  "Can we go through Mom's purses now?"  he asked anxiously.  Annoyed, my sister and I immediately responded that we had the entire weekend ahead of us.  We simply wanted to hang out with him versus getting immediately ripped back into the deep abyss of pain and loss we always feel when we deal with anything Mom-related.
The weekend went by full of laughter and fun (as it always does when Pop Pop Buddha is around).  The suitcase sat in the corner of the room, an eerie reminder that sooner or later, there was no avoiding its contents.  And so, the last night we were together, while Stacy and I were in the kitchen making our very first homemade peanut butter pie in memory of Mikey, my dad was on a stealth mission in the dining room, laying out each and every last pocketbook and belt, like a curator organizing a precious art collection.  We were forced to face reality. Once again, we'd have to pick through Mom's articles without her physically by our side to share in the litany of celebrated memories that accompany the task.
My sister and I are very close so luckily there's never any argument as to who gets what.  We're extremely diplomatic and respectful when we're faced with dividing up Mom's items.  Luckily, we also have very different taste so I tend to go for Mom's more conservative pieces and she welcomes the vibrant, zany ones.   Satisfied, we walked off with a handful of purses.  Later that evening, I was organizing all of my new items and quite randomly opened up one of the purses. It became clear to me that Dad didn't bother emptying it out.  Inside the bag were Mom's characteristic essentials: a handful of wadded up tissues, a bunch of hard candies and 6 packets of Sweet and Low.  Mom never left the house without her Sweet and Low.  I don't ever remember her drinking anything, whether at a restaurant or at home, water or iced tea, without taking out her packets and emptying them in her drink (as gross as that now sounds).
Then, it dawned on me.  My Summer of 2011 has figuratively been My Summer of Sweet 'N Low.   The official launch of summer accompanied the official launch of the My Judy the Foodie blog.  Honestly, there has been no job on my resume that has been as personally rewarding as this project.  I'm connecting with Mom every single day.  Her recipes are stirring up fond childhood memories and not only have I reopened the door to my kitchen, but also to my heart.  I've gained confidence. I've started cooking. I've reinstated table time with my family.  My kids (and husband) are now excited to try new foods.   And, my mother, Meema to the kids, lives on in spirit and tradition that I am passing down to my children.  As sweet as this sounds, at the same time, each of these experiences has been accompanied by inexplicable Lows.  I feel robbed of so many years.  I can't recount the number of times I've turned looking for Mom for help, for encouragement, for guidance, for a hug, just to hear her voice, or see her smile. She's just-not-there anymore.
Yes, there is an undeniably HUGE void in my life now, but, this summer I've been Sweet and Low.
And, I'll take that feeling any day over Swiss Cheese.
How would you define your summer?