Today marks cheap jerseys my first venture (gulp) on my cooking journey through the recipes authentic to Mom (and those that colored my youth)!  I'm definitely overwhelmed and anxious as I hold the 400-page ring binder I assembled full of her creations but I'm ready for the challenge.
I've carefully chosen Judy's Impossible Cheeseburger Pie for my inaugural meal.  I'm insecure and green and know that HCore if I involve my unsuspecting kids in this process tonight, I will receive accolades for my efforts, regardless of the meal's taste (and how could I go wrong with a name like Cheeseburger Pie)?  After having quickly reviewed the ingredients, I need to go out and purchase the very basics to make the dish come to life – most notably, a 10" pie plate and some spatulas!  I'm sure I could try to replicate the pie in a cheap mlb jerseys different pan but, memories of my mom placing a hot clear pie plate in front of me, bubbling with cheese and a crisp browned crust puts me in a trance and sends me out in the cold, around the corner to Zabar's.
As I start cooking, layering the ground beef – in the pan, sprinkling in the onions, I smile as the familiar sauté smells start wafting from the stove.  Maybe I smile simply because, finally, my kitchen is starting to smell like a kitchen that's being used. Boiling Ramen Noodles on the stove or broiling Dr. Praeger's potato pancakes in the toaster oven doesn't hold a flame to stirring leaned beef with Vidalia onions in oil on the stove.
Combining the ingredients for the batter makes me laugh.  This is certainly probably not a recipe that would be heralded today as particularly "healthy," and I'm sure there are plenty of substitutions but, I need to be authentic to my mom and, selfishly, my taste buds. — eggs and milk and Bisquick "oh my".  Twelve minutes later, I'm done with the prep!  I pop my new pie plate, chock full of meat and cheese and a yummy batter into the oven and breathe a sigh of relief.  The oven light is turned on and every 10 minutes I peek through the window like a kid in a candy shop, waiting, watching the meal rise and start to take that familiar shape.
Dinner time, yes!  I've primed Alex, my 5 year old, with stories of "Meema's" famous Cheeseburger Pie; how Mom always used to give me the heads up early morning that we'd be having the pie for dinner.  I remember rushing through the door after Field Hockey practice to find the pie, waiting, warming in the oven.  Fast forward twenty-five years and Alex is ready, watching as cheap nba jerseys I proudly place the pie right in front of him.  He also thinks it's totally cool that I get to use a pie cutter for his dinner!  I wait, staring as he hesitantly takes his first bite and, in slow motion, I'm given the thumbs up sign!  Woot Woot.  Dinner is an immediate success.  I'm so proud to start sharing mom's culinary talents with the kids.  I chuckle as Alex takes his second helping, thinking to myself, there's now nothing that Impossible about this Cheeseburger Pie cheap jerseys after all…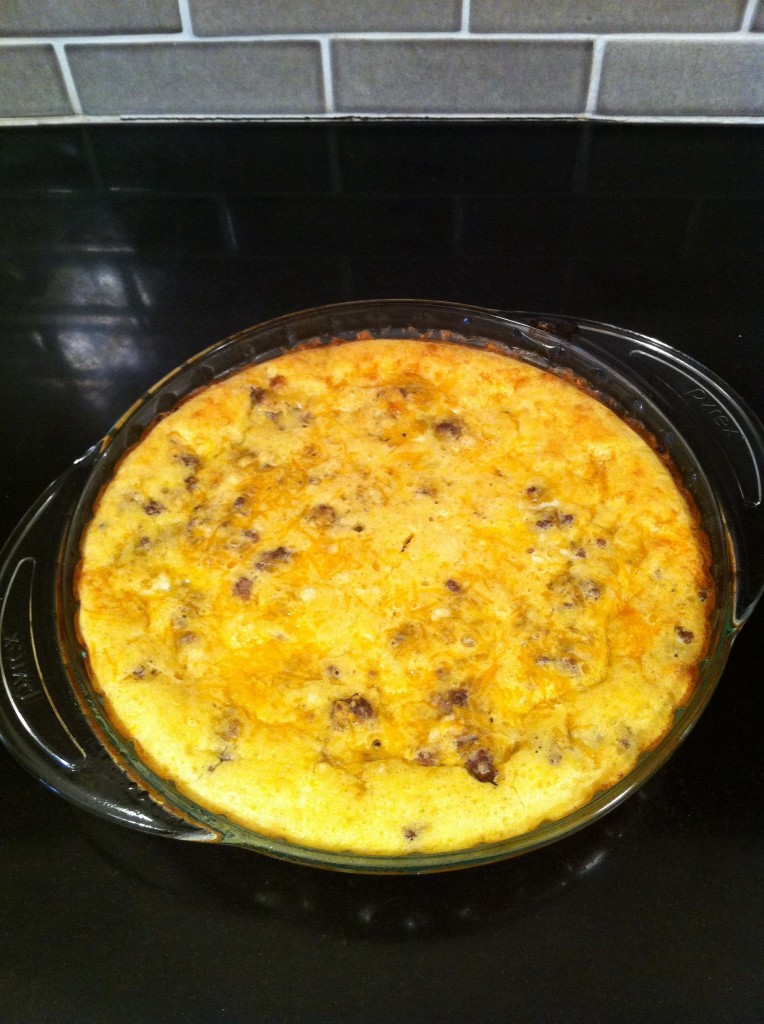 Judy's Impossible Cheeseburger Pie
Ingredients:
1 lb. (or more) ground beef
1 ½ c. chopped onions
½ t. salt
¼ t. pepper
1 c. shredded cheddar (4 oz.)
1 ½ c. milk
¾ c. bisquick baking mix
3 eggs
Makes 6-8 servings
Instructions:
Preheat oven to 400 degrees
Lightly grease 10x 1 ½"* pie plate.
Cook & stir ground beef & Druga onion until beef is brown; drain.
Stir cheap jerseys in salt & pepper. Spread in pie plate.
Sprinkle with cheese.
Beat remaining ingredients until smooth, 15 seconds, in blender.
Pour into pie plate.
Bake until golden brown and knife comes out clean – approximately 30 minutes.
Let stand 5 minutes before cutting.
*If using 9" pie plate, decrease milk to 1c.baking mix to ½ c. and eggs to 2.