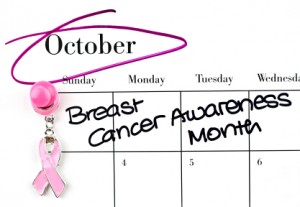 In honor of Breast Cancer Awareness Month and to continue celebrating the many fruitful bounties of the fall harvest (APPLES), I'm delighted to offer a guest post today by another heralded breast cancer ambassador, Jennie. 
Through My Judy the Foodie, Jennie and I learned that we have a bond that will last forever. We both are daughters of mothers with breast cancer. Although, Jennie is luckier than me. Her mother is a survivor. 
Today Jennie reveals to us her mother's celebrated version of the Apple Crisp. In addition to breaking bread together and sharing recipes, Jennie and her mom are forever committed to fighting for a cure for breast cancer as well as supporting their friends who have lost their mothers, wives, sisters and loved ones.
October is my favorite month.  Letting go of summer is a distant memory.  School supplies and new shoes have been purchased, and the kids are settled in to a comfortable routine. The weather is usually beautiful, crisp and clean and there's lots of fresh food still coming up at farmer's markets, where I do most of my shopping.
Just this weekend at our farmer's market, here in Annapolis, MD, we still had plenty of eggplants, green beans, tomatoes and potatoes – but now, there is also the colored bounty of fall:  winter squashes, leafy vegetables like kale, chard and mustard greens, and of course…APPLES! There are heaping mountains of them, in all different colors, sizes and varieties.
In the tradition of "My Judy The Foodie," I'd like to share one of MY mother's time tested apple recipes with you.  My mom, Christy, is a GREAT COOK.  We rarely went out to eat when we were kids – my mom was such a good cook that we preferred it that way! Mom was (and still is) a minimalist and a traditionalist.  She didn't experiment with trendy new foods or fads.  "Fat-free" was never served at our house, and we really didn't eat anything canned or pre-prepared.  My parents had us sit down as a family every night, well into our high school years.  Our meals consisted of very fresh, simple food.  Dinner was usually a protein (meat, chicken or fish) and a veggie or two, also simply prepared. Occasionally we would have a dessert, and Mom often made this Apple Crisp recipe that I'm proud to share.  Like my mom, this dish is uncomplicated, humble, and classic in every way…and everyone loves it!
I suggest that you purchase your apples locally, and ask your farmer which apples he has in stock that are good for cooking.  He'll direct you to ones that are harder (so that they won't get mushy) and tart.  For today's apple crisp we are using "Stayman" and "Winesap."  You can also get good old "Granny Smiths" at the grocery, but for goodness sake, forego the mealy standby "Red Delicious" – they may be red, but they are usually NOT delicious!
Thanks to My Judy The Foodie for letting me share today – in life, EVERYTHING is better when shared.
CHRISTY'S APPLE CRISP
Ingredients:
6 cups of peeled, sliced apples
 1 cup sugar
1 cup flour
1 tsp. baking soda
¼ tsp salt
1 egg, beaten
1 stick of butter, melted
cinnamon
Instructions:
Preheat your oven to 350.
Butter a 9 x 13 glass or ceramic baking dish
Place the sliced apples across the bottom of the dish
In a separate bowl, combine the sugar, flour, soda and salt.  Mix in the beaten egg and combine using a fork.  Combine until mixture is just crumbly. Don't over mix.
Scatter crumb topping over apples
Drizzle melted butter over topping
Generously sprinkle cinnamon over buttered topping
Bake for 45-60 minutes or until crust is crispy and browned, and apples are bubbling
Allow to cool slightly.  Serve warm, or cold.
Enjoy.  This dish also makes for a great breakfast!
Have any fall favorites from your mom?  Share them with us.