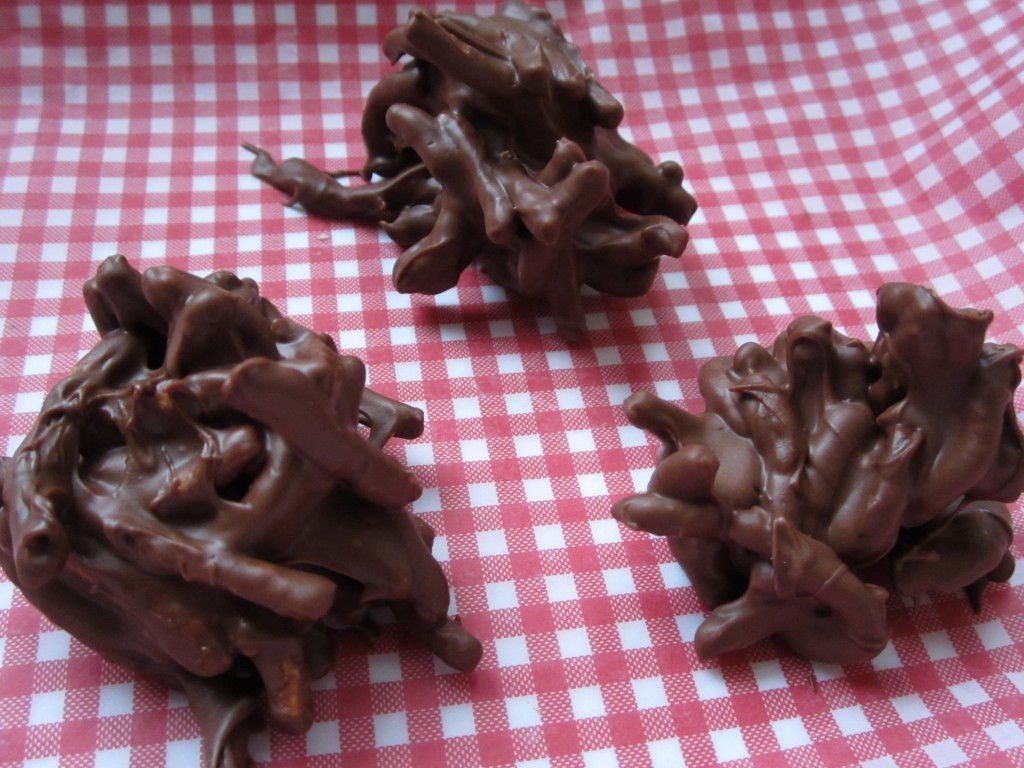 Nothing is easier than a recipe that clearly states "no bake."  Chocolate Haystacks are beyond simple to make and they're the perfect "no bake" activity for your kids.  They're hassle-free, oven-free and they create a chocolaty mess comparable to finger painting.  What could be more fun?
Sometimes, all you have to do is look in your pantry and chances are, you have the ingredients to create the tastiest of treats.  I had no idea the Peppermint Bark we made last week was so effortless to make and only required three ingredients, all of which I previously owned.  Same goes for Chocolate Haystacks.  They can be made with as little as three ingredients: chocolate chips, butterscotch chips and a bag of Chow Mein noodles.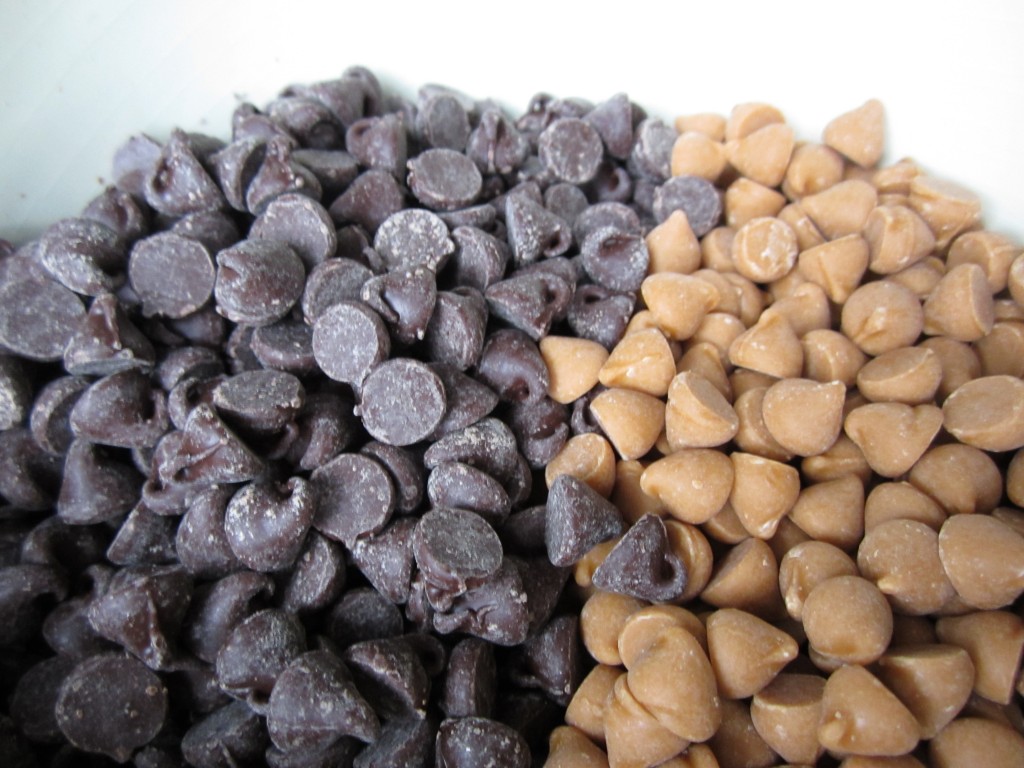 Chocolate and Butterscotch Chips
That's it.  No pre-heating, no electric mixing, no measuring spoons and no cups.
You simply dump the ingredients together in a bowl, heat them up and then stir them together and spoon them on a cookie sheet and plop them in the refrigerator to harden a bit and you're done.
When the chocolate has fully hardened, you get to boast the most unusual looking sweets that look more like stick sculptures than simple noodles-covered-in-chocolate.
There are many variations to this recipe that call for ground nuts and oatmeal.  We just kept it simple.  The melted mixture of  butterscotch and chocolate chips provides an alarmingly sweet flavor that doesn't require any additional ingredients—except the perfect crunch of the noodles, of course!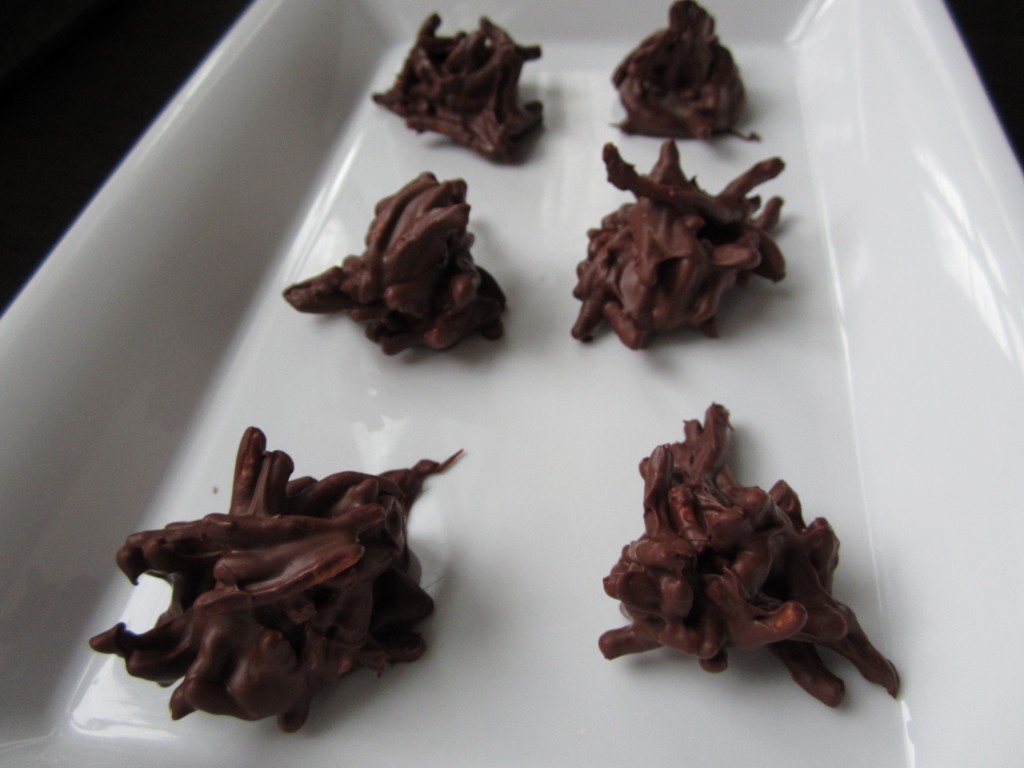 Enjoy.
Chocolate Haystacks
Ingredients:
1 package semi-sweet chocolate chips
1 package butterscotch chips
1 bag Chow Mein noodles
Instructions:
Combine chips in a microwave safe bowl.  Place in microwave for 30 second intervals.  Mixing chips together in between until fully melted.
Combined Chow Mein noodles and delicately fold into chocolate making sure not to break the noodles.
Spoon chocolate noodle mixture onto cookie sheet in small clumps and place in refrigerator for a few minutes to harden.
Enjoy!
Linking this recipe here: Today's Creative Blog; Creations by Kara; Someday Crafts; Sugar and Dots; Lollipops Cards; Not Just a Housewife; Sew Much Ado; Good Cheap Eats; Day 2 Day Joys; At Home with Haley