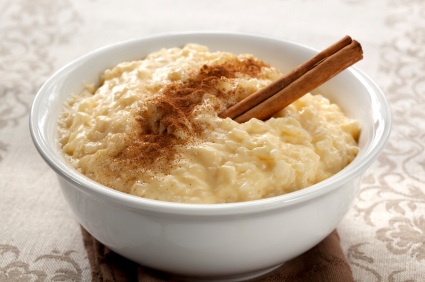 This is my second month participating in the Secret Recipe Club and I'm having such a blast.  What an awesome opportunity for me to gain exposure to other food blogs, their authors, and the plethora of recipes specific to each site.  Reveal day is exciting.  Today I finally get to showcase the secret recipe I've chosen to cook from my March food blog assignment: Comfy Cusine.  With any blog, I like to acquaint myself with the author. I was so thrilled to learn that Patti's blog, Comfy Cuisine, features recipes that have been taken from her family and friends as well as her own cookbook collection.  She   values authentic, generational recipes – the same foundation upon which My Judy the Foodie was born.  In fact, Patti even pays tribute to her mother on her blog too!  I immediately felt a virtual bond.
The challenge for me was picking just one recipe to cook. Comfy Cusine features a such a wide range of dishes and each recipe is accompanied by very thorough instructions with equally engaging food photos. From fish baked in foil (one of Mom's celebrated recipes that I'm will cook soon) to Brussels sprouts (my fave!) to sauerkraut (I have never liked but, Patti's pictures did convince me to earmark the recipe), I didn't know what to chose.  Then, I found a recipe for Mom's Old-Fashioned Rice Pudding and new I had found the right dish.
Ironically, my mom has not one rice pudding dish in her expansive archives.  However, I do have so many fond memories of eating rice pudding as a child.  And, it wasn't from anything homemade.  We didn't go out to eat much as a family but when we did we'd often go to Maria's, a local Italian restaurant in Baltimore.  Aside from featuring amazing Italian dishes, I was always ordered their homemade rice pudding for dessert.  It was the best treat, boasting a perfect creamy rice blend, served warm with a generous sprinkling of cinnamon on top.  I loved it.
So, you can imagine my sheer delight discovering Mom's Old-Fashioned Rice Pudding on Patti's site.  Patti openly explains to her readers that her mother used to love her mother's rice pudding but, was very frustrated that the recipe was never written down.  I can relate to the frustration.  Most of my mom's recipes are either faded beyond recognition or represent her scribbled incomplete version of the dishes revered by all–  so many missing pieces that need to be filled in by me through trial and error.
I was ready create my own homemade rice pudding memories for my kids, in my own kitchen with Mom's Old-Fashioned Rice Pudding.
For something that tastes so decadent and creamy, it's hard to believe how easy Rice Pudding is to make.  Using staple ingredients that can be found in any stocked pantry and refrigerator, you don't need any culinary skills to whip up the best batch of pudding.  Honestly, this recipe only requires stirring the rice on the stove top with boiled milk and eggs and sugar!
In just 45 minutes you can create the best, most deliciously creamy rice pudding.  Served warm or cold, either way, you'll have a winner.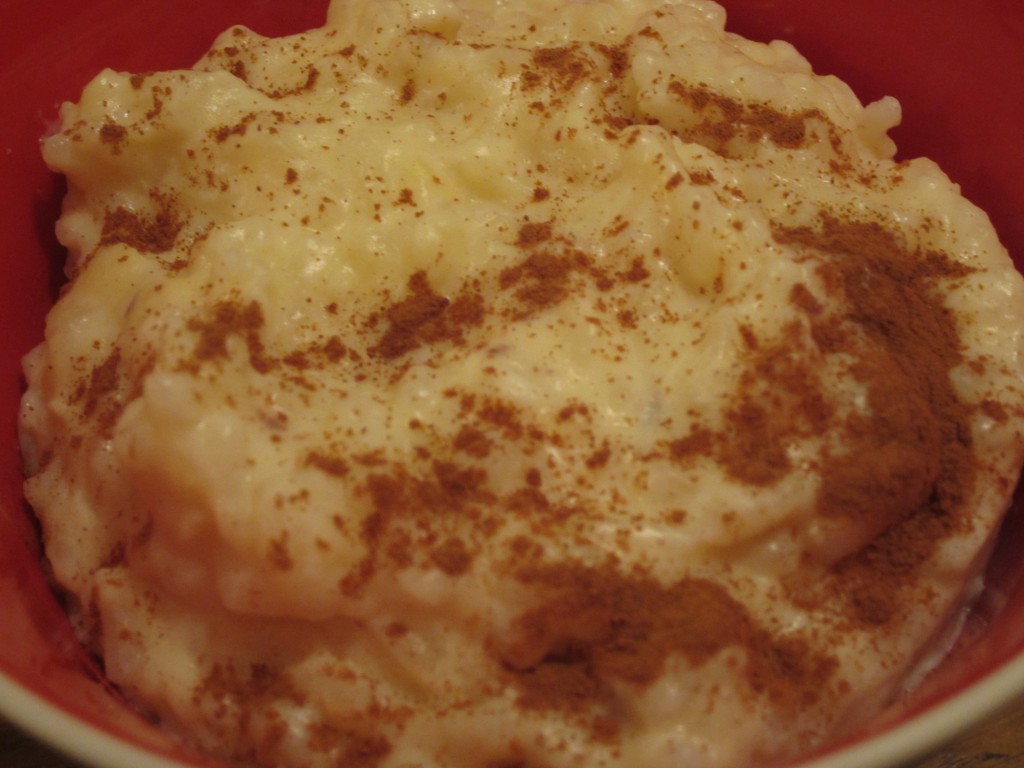 Hot rice pudding fresh off the stove
I'll definitely be visiting Comfy Cuisine often for more creative, tasty recipes.  You should too.
Enjoy.
Mom's Old Fashioned Rice Pudding
Ingredients:
1-1/2 quarts milk (6 cups)
1/2 cup rice
1/2 cup sugar
2 eggs
1 Tbsp. vanilla
Cinnamon
Instructions:
In a medium saucepan, combine rice, milk and sugar and bring to a light boil, stirring often (I added a pinch of salt).
Simmer for 45 minutes, or until rice is tender, stirring occasionally.
Beat 2 eggs with  an additional 1/2 cup milk and stir into mixture.  Cook for 3 minutes, stirring constantly until thickened.
Add vanilla.
Cool and sprinkle with cinnamon.
Notes:  I added in a 2/3 cup of golden raisins to the pudding mixture 2 minutes before it was removed from the stove top.  I also used generous portions of cinnamon.  My kids were divided, one preferred the pudding cold and the other enjoyed it heated.