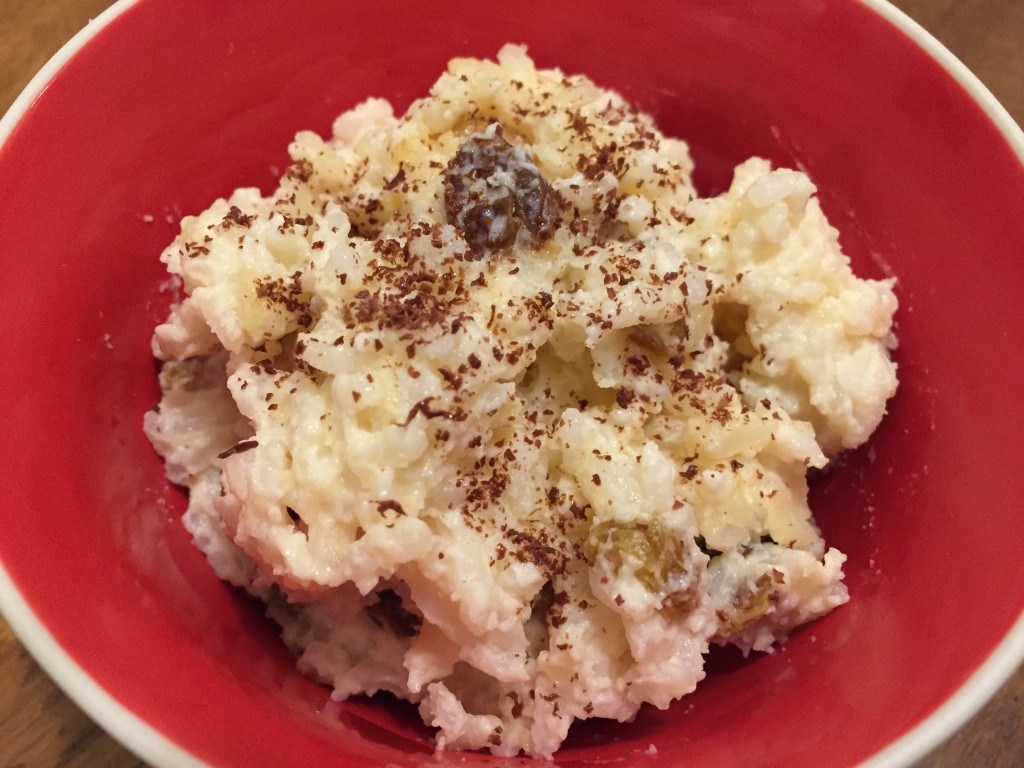 I am thrilled to be a StirMaker for the #CreateAStir campaign sponsored by Della Rice.
To be properly armed and ready to make a tasty Stir, I received an Aroma rice cooker for hassle-free cooking ( oh, and you have an opportunity to win your own rice cooker so read on) as well as Della's amazing varieties of healthy rice: the Arborio rice is super soft and creamy, the light brown rice tastes a bit like white rice but has the nutritional value of brown rice, and the Jasmine with Roasted Garlic is a unique culinary blend that adds just a touch of flavor to your rice stir.  Which one would you choose?  I've been enjoying Basmati rice for my stirs.
A Stir has many benefits but, most importantly, any novice home cook can easily assemble a Stir with the myriad ingredients found in the refrigerator or pantry. It's that easy. For a Super Bowl viewing party I made and awesome Jambalaya Stir that was a huge hit i.e. no leftovers.  It left me inspired to create more stirs.
Since Valentine's Day is this weekend, instead of purchasing a box of chocolates or a bouquet of roses, how about making a tasty dessert stir for someone special?
Better yet, what if you made a dessert that's so rich and creamy, it should be reserved for Valentine's Day, because you definitely shouldn't eat it on a regular basis. Intrigued?
What if I told you the base ingredient for this creamy, sinfully sweet dessert is RICE?
I decided to try a Rum Raisin Rice Pudding recipe for my next stir. Since Mom's Old Fashioned Rice Pudding is still one of the most popular recipes on my blog, why not use Della Basmati Rice and half and half as the creamy base canvas and combine additional stir toppings of rum-soaked raisins, shaved dark chocolate, and spicy cinnamon?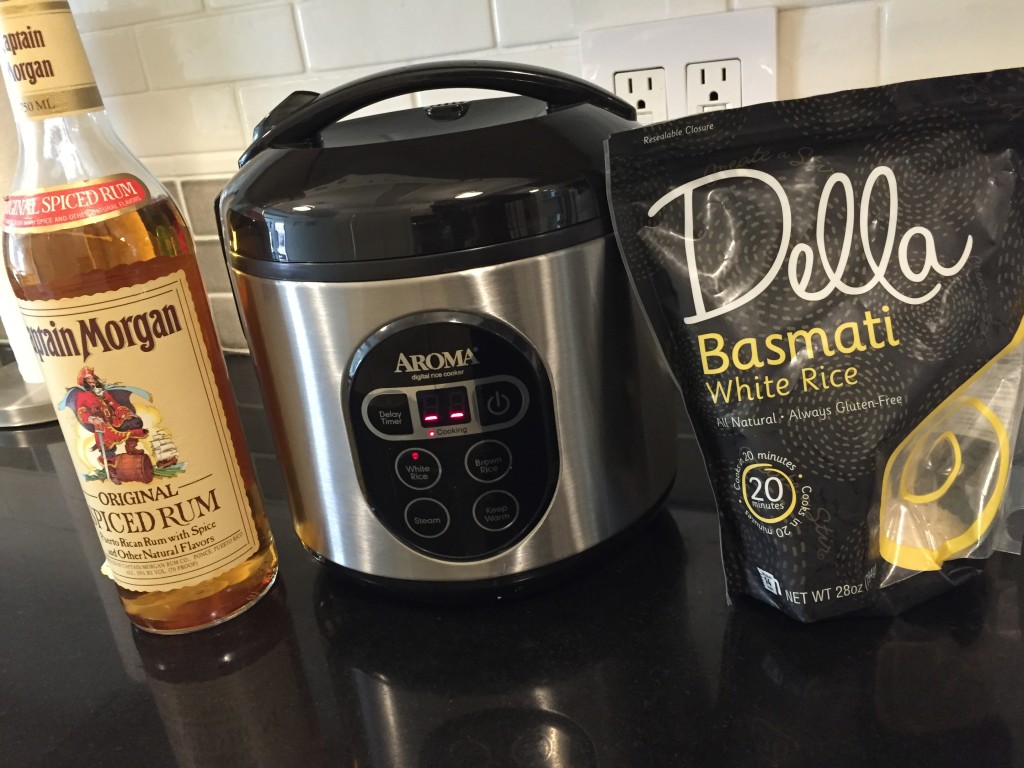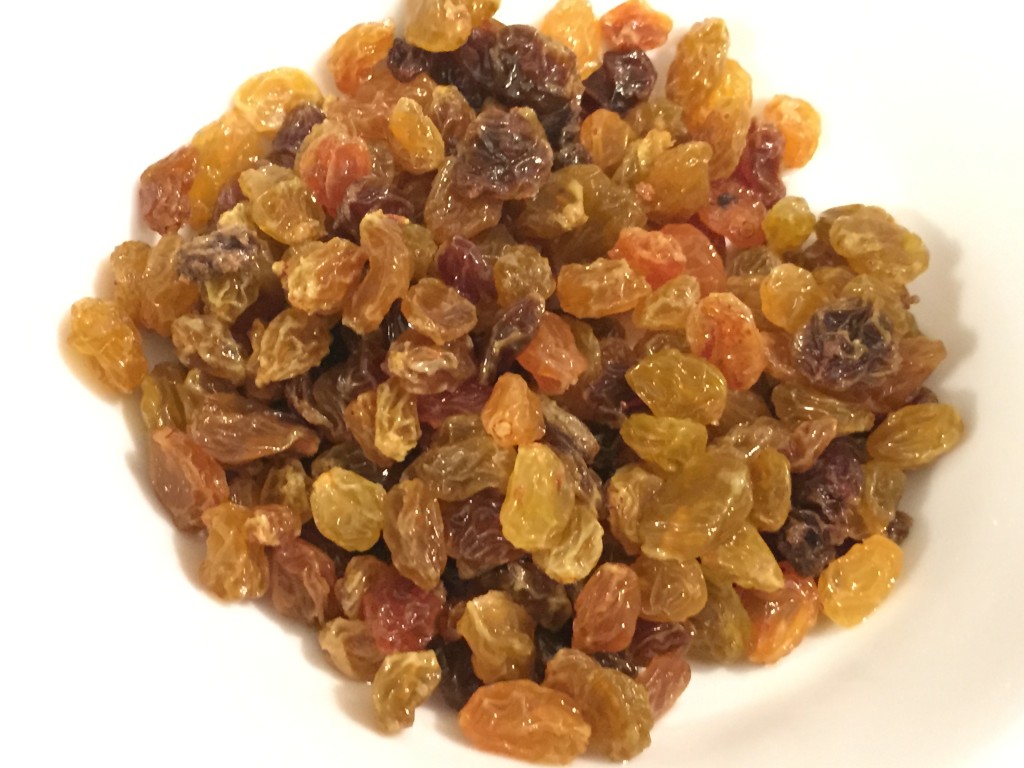 And, you don't have to stop there. I'm already concepting my next rice pudding stir which will contain diced mangoes, some crushed almonds and some coconut flakes. As you can see, your stir opportunities are endless.
You can also enter to win your very own Rice Cooker from Della.  Simply enter here:
Can't wait to see what you Stir up…..
Rum Raisin Rice Pudding
adapted from Ina Garten
serves 6-8
Ingredients:
3/4 cup yellow raisins
2 tablespoons dark rum
3/4 cup  basmati rice
5 cups half-and-half, divided
1/2 cup sugar
1 extra-large egg, beaten
1  1/2 teaspoons pure vanilla extract
1/4 cup shaved dark chocolate
3 tablespoons ground cinnamon
Instructions:
In a small bowl, combine the raisins and rum and set aside to soak.
Place rice in slow cooker with 1 1/2 cups water and cook.
Place cooked rice in medium heavy-bottomed stainless steel saucepan. Stir in 4 cups of half-and-half and sugar and bring to a boil.  Let simmer uncovered for 25 minutes.  Stir often, particularly towards the end.
Slowly stir in beaten egg and continue to cook for another minute.  Off the heat, add vanilla and mix thoroughly.
Pour into individual bowls and add raisins, shaved dark chocolate and a cinnamon.
Enjoy!
Disclaimer: I received product samples and an Aroma Rice Cooker as a thank you for my participation.  All opinions expressed are, as always, my own.