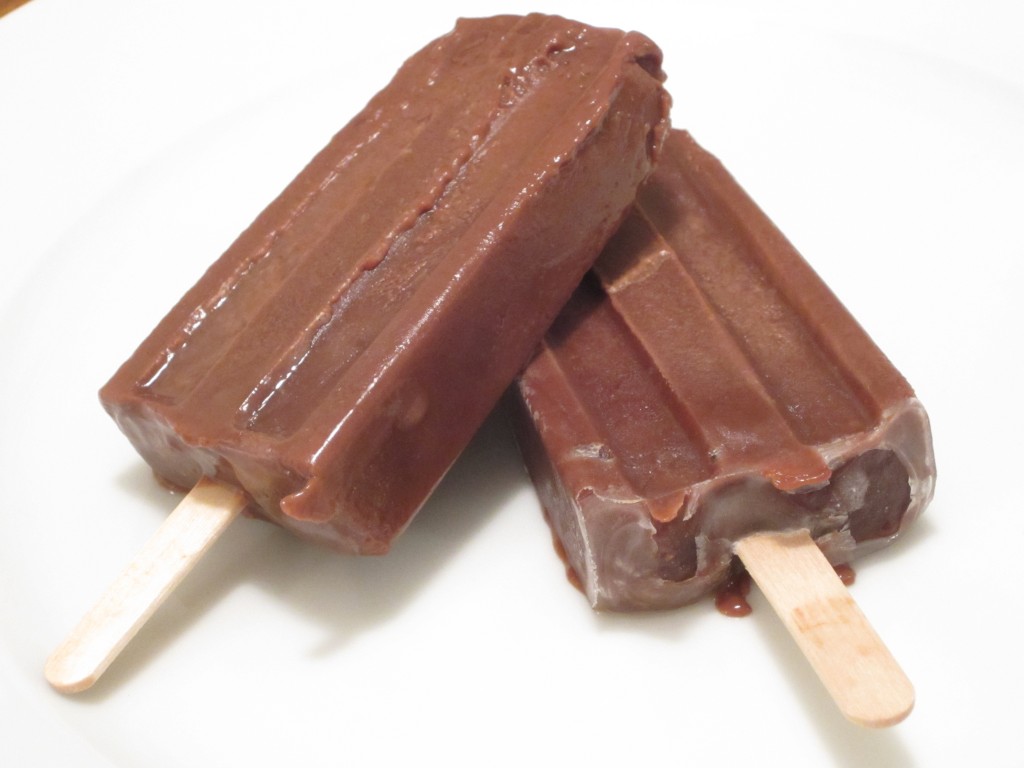 I'm having a blast as a member of the Secret Recipe Club.  It's a unique opportunity for me to gain exposure to other food blogs, their authors, and the plethora of recipes specific to each site.  Reveal day is exciting.  Today I finally get to showcase the secret recipe I've chosen to cook from my April food blog assignment:  Chocolates and Dreams.
Starting my SRC assignments, I always read about the author prior to perusing the recipe section of the blog. It's important to get an understanding of the mission and passion fueling so many of the recipes. I find I immediately create a virtual connection with the author.  This time, my connection felt out of my tiny world, literally!  Chocolates and Dreams hails all the way from Delhi, India. I immediately thought of Mom and how different her early culinary journeys would have been with access to the internet.  Forget index cards with handwritten recipes. To have the ability to virtually trade recipes and notes with someone halfway across the world in real time is (still) unfathomable.
The recipe selection in Chocolates and Dreams is quite vast.  From celebrated Indian dishes like: Achari Murgh (Chicken in Pickled Spices) and Magur Mach (Indian Catfish Curry) to traditional American faves like Carrot Cake and Cinnamon Buns, each selection boasts step-by-step photos and personal commentary along the way.
I earmarked many of the flavor-rich Indian recipes on the blog I'm curious to try but, I know my audience. With picky kid eaters, sticking to some of the more "basic" recipes is definitely a safer, more predictable route (for now).   I found a recipe for pudding pops that peaked my interest but I knew I would to tweak it to make it kid-friendly (in place of coffee and rum I added in some pure vanilla). Jello Pudding Pops were my childhood fave so, why not try to create something similar from scratch at home? Plus, the recipe is quick and easy (all the ingredients can be found in your well-stocked pantry)—another seamless opportunity to involve the kids.
We spent a rainy afternoon dedicated to our "Pudding Pop Experiment " where the pudding base (cocoa and sugar and milk ) was mixed and whipped by my mad scientists. The recipe is simple (requiring no real culinary skill) so both kids were able to make their own "pop potions" with very little guidance (except for the microwave — I was the designated "heat helper" here).
Mixing the milk and cocoa and sugar
Pudding mixture post microwave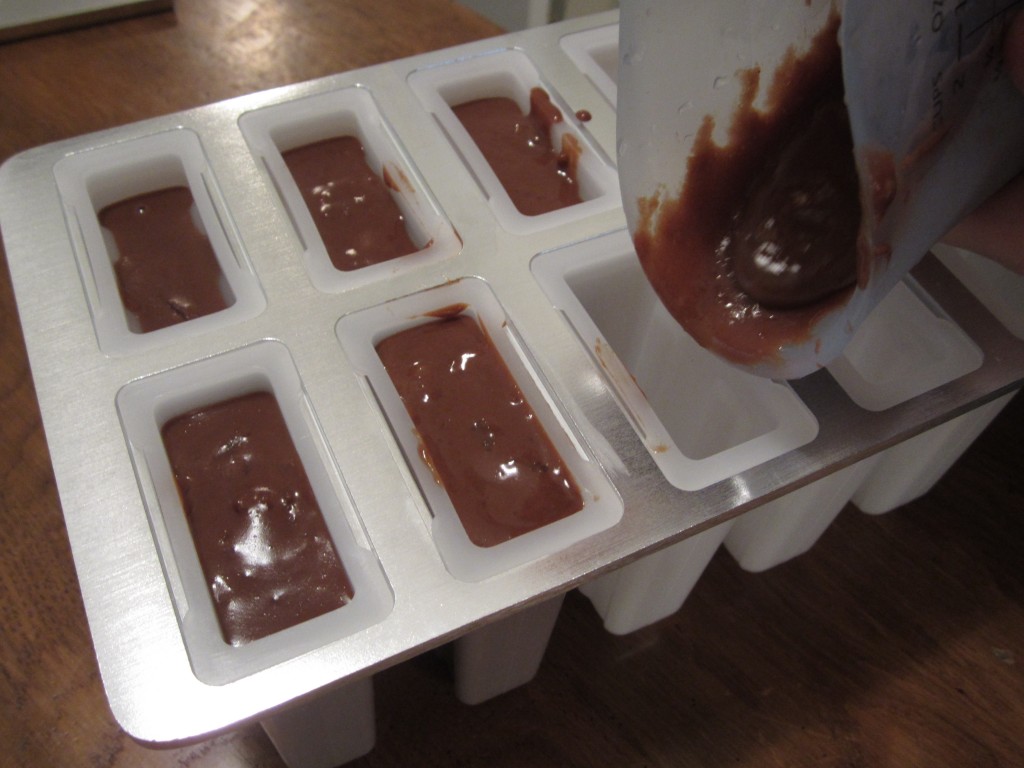 Preparing the pudding molds for the freezer
 We poured the chocolate pudding into ice pop molds, placed them in the freezer, and waited for our molds to transform into frozen pudding pops.
My kids had been waiting an hour to test out their product so they were beyond eager to start taste testing their pops. Unfortunately, we had a little trouble wrangling the frozen pops out of their molds.  Lesson learned- make sure to place your popsicle sticks into your molds before you pour in your liquid prior to freezing.  We eventually realized we could loosen the pops by running warm water around the outside of the molds.  Success!
These pops are frozen chocolate pudding on a stick.  Their coolness is refreshing  yet. their taste and consistency are more substantial than any fruit or ice pop.  Your head will crave another pop but your stomach will tell you otherwise–these are completely filling.
Our "Pudding Pop Experiment" was a success.  We'll be making these again….and again…and again…
I will be visiting Chocolates and Dreams again very soon and hope you do too!
Chocolate Pudding Pops
makes 6-8 servings depending upon mold size
Ingredients:
Sugar 1/3 cup
Cocoa 1/4 cup
Corn flour/ cornstarch 3 tbsp*
A pinch salt
Skimmed milk 2 cups
1 teaspoon vanilla
8 silicon molds
8 Popsicle sticks
Instructions:
Whisk in the milk and mix well till all the ingredients are well incorporated.
Microwave the mix uncovered on high for 2 minutes, take out and stir vigorously to remove any lumps.
Microwave again for 3 minutes, take out and give it another stir.
Microwave again for 2 minutes. By this time the mix will be thick but have a pourable consistency. Add in vanilla extract and stir one last time.
Pour into molds and set aside in freezer for at least one hour.
Enjoy!
Notes: make sure you place the popsicle sticks inside the molds prior to pouring in the batter.