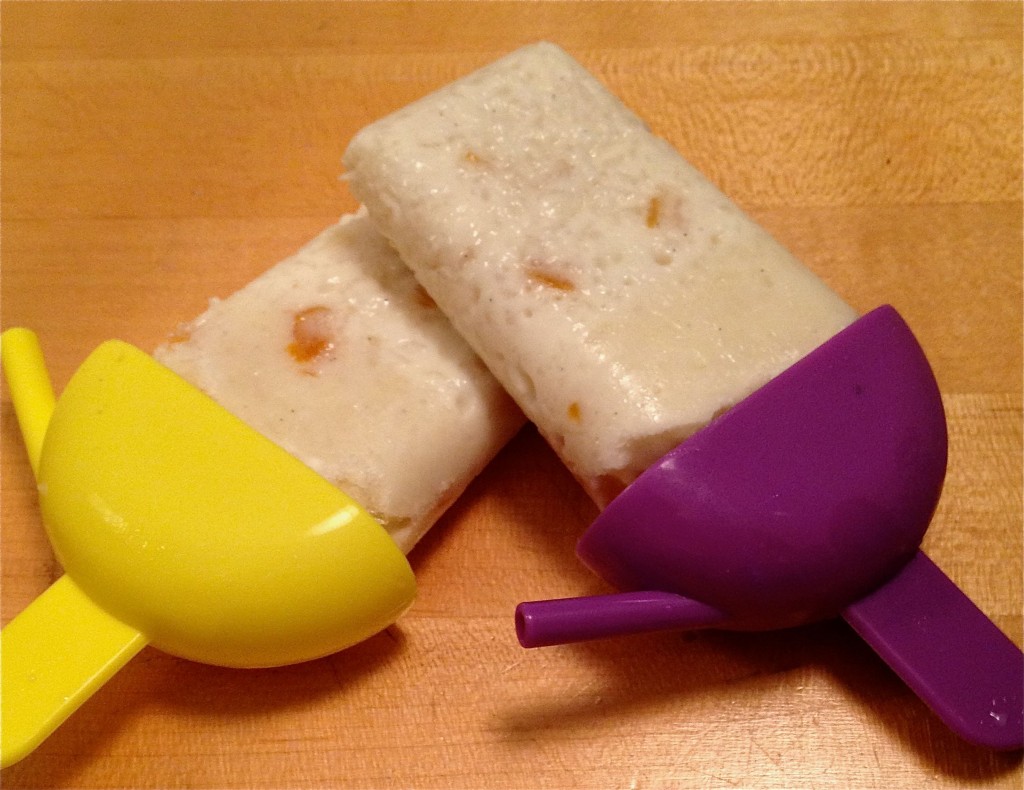 Thank you Electrolux for sponsoring my post about secret kitchen timesavers! Now that you know the basics, visit http://www.Facebook.com/Electrolux and click on the I [Heart] Induction tab, to learn why Chef Johnny Iuzzini "hearts" induction and check out all the benefits of induction cooking.
This past year has been memorable. I never thought I'd be spending so much time in the kitchen.  And, while I admit what happened to me is unbelievable (the slow transformation from a kitchen-clueless to a more confident cook), sometimes I just don't want to be in the kitchen for hours.  This doesn't mean that I can't still enjoy cooking but, with young crazy kids and jam-packed schedules, the less time measuring sugar and cleaning dishes while they're around, the better (for everyone).
No that it's summertime, and the weather lures us outdoors, it's even more important to figure out ways to reduce unwanted kitchen time.  Here are some tips I have (slowly) learned on my culinary journey through Mom's recipes. They have helped me cut down on my in the kitchen time:
Meal planning is KEY.  One year ago, I never had a plan ahead of time.  I'd find myself stressed at dinner time, spending too much time trying to figure out what I could make in a bind.  Now, I plan out a weeks worth of meals over the weekend and shop ahead of time to make sure I'm stocked for the week.
Don't be afraid of your freezer.  Previously, the sole function of my freezer was a repository for ice creams and frozen yogurts and frozen veggies.  Now, it's my friend.  I actually cook ahead of time and stock the freezer with meals that can easily be defrosted and served for dinner so I'm not cooking at the last minute.
Arm yourself with the appropriate appliances for your lifestyle!  If you like to make smoothies, try to invest in a decent blender. If you cook a lot, consider a double oven. In my apartment, I currently have a gas grill.  I enjoy benefits of gas but, it requires a ton of involved clean up after each use since I'm a very messy cook. I should get a stove that's right for me.  For example, for time saving, Electrolux induction cooktops and ranges combine the power of gas with the easy clean-up of electric, so you can boil water in just 90 seconds1  
Rice and coconut milk spill.  Cleaning this up is a PROCESS!
Clean up while you cook.  I'm still working on this one since my nickname is Messy Marvin.  If you've got an involved recipe, put away the items after use.  So, when you're done creating your dish, you then don't have to go back and clean up your entire mess (which can seem overwhelming and a major buzz kill).
While we're talking about time-saving ideas, how about making a dessert that's tasty, fun and refreshing to help beat the summer heat?  Have you known any kid to turn down POPSICLE treats? For basic juice pops, your prep time is 5 minutes.  For other pops, you'll only sacrifice at most up to hour in the kitchen but, you'll have a dessert that will last at least two weeks in the freezer!  Now that's a treat that keeps giving back.
I've already made very tasty Chocolate Pudding Popsicles.  This time around, I decided to raise the bar and try to replicate a recipe for Apricot Rice Pudding Pops that peaked my interested. My kids love apricots and rice pudding separately so, why not try to merge and freeze?
I have to say, this recipe is more involved than simply pouring juice into a mold and freezing it.  First, it requires that you have unsweetened coconut milk, Arborio rice and lemongrass—most of which you probably don't have stocked in your pantry.  After a trip to the local supermarket I was able to find all the ingredients but the lemongrass.  Then, the art of making rice pudding is similar to that of risotto — you need to have patience and allow some time for the Arborio rice to soften which takes at least 45 minutes.  So, you can't make these pops without PLANNING.  Once the rice simmers with the coconut milk mixture, you're left with a thick, lumpy mixture to add apricots to with which to fill up your popsicle molds.
Apricots – the popsicle secret weapon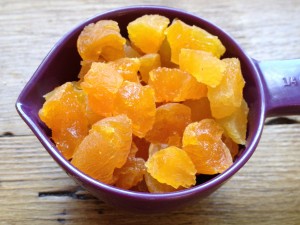 The recipe indicates a freezing time of 1 hour 45 minutes.  At that point when I check in on my popsicles they hadn't even frozen.  It took more like 6 hours for the pops to freeze.  And then, delicately removing them out of the molds was a real challenge too.  I soaked the molds in very warm water to help loosen the mixture and FINALLY, the pops were ready to eat.
After all that work, they were delicious!  The apricot chunks added an unexpected sweetness and texture to the pops.  It did feel a bit strange to eat Rice Pudding on a stick.  I often found myself biting the popsicle instead of enjoying the characteristic licks.
But, the best part? There are still 7 popsicles in the freezer waiting to be eaten– 7  dessert requests already answered!
Enjoy.
I was compensated for this post as a member of Clever Girls Collective. All the opinions expressed here are my own.
---
1  10″ induction burner with Power Boost, 6 qt./10″ diameter pot, 1 qt. tepid water
Apricot Rice Pudding Pops
adapted from Bonappetit Summer Grilling 2012 issue
serves 4-6
Ingredients:
1 cup whole milk
3/4 cup plus 2 tablespoons canned unsweetened coconut milk
1/4 cup heavy cream
1 tablespoon minced peeled ginger
1/2 vanilla bean, split lengthwise
3 tablespoons short-grain rice
1/4 cup  1/4″ pieces dried apricots
1/4 cup sugar
Instructions:
Combine milk, coconut milk, cream, ginger, and 1/2 cup water in a medium saucepan. Scrape seeds from vanilla bean; add bean.
Bring mixture to a boil; remove from heat, cover, and let steep for 15 minutes.
Meanwhile, place rice and 1/2 cup water in a small bowl; let stand for 10 minutes. Drain.
Strain coconut-milk mixture through a fine-mesh sieve into a medium saucepan.  Add rice; bring to boil.
Reduce heat low, cover, and simmer (do not stir rice) until rice is very tender (30-45 minutes).  Let cool.
Stir in apricots and sugar.  Divide mixture into ice-pop molds.  Freeze for approximately 6  hours until firm.