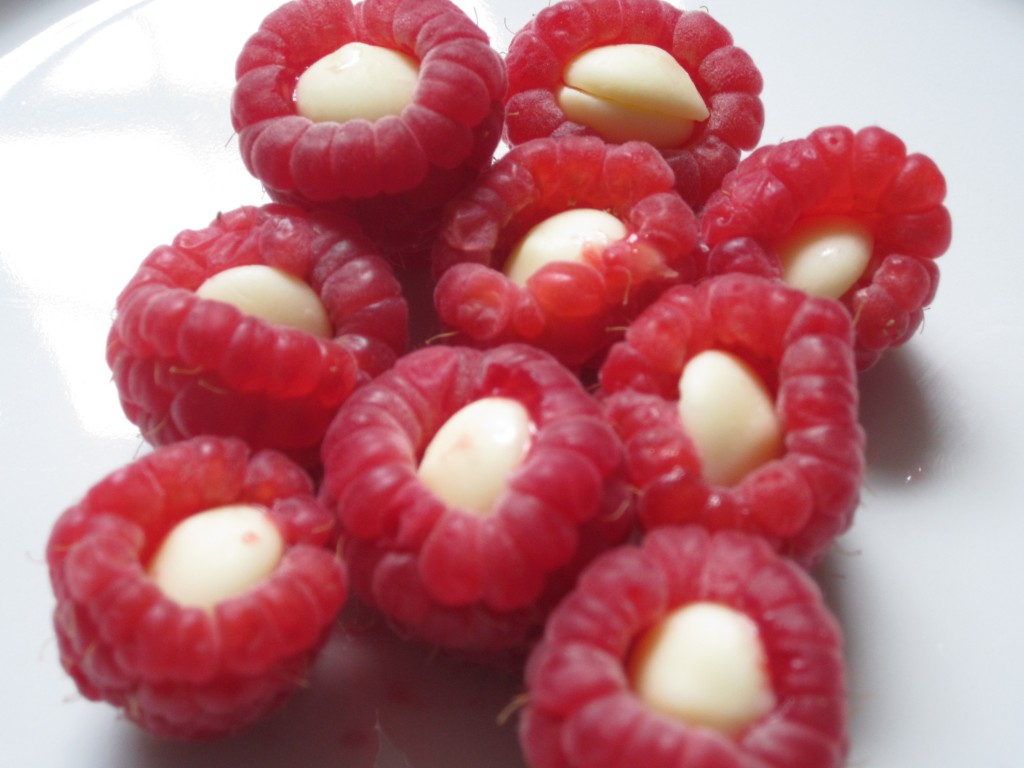 If you can have fun with your veggies, you can certainly have fun with your fruit! My family is full of fruit lovers. In fact, we usually eat fruit with every meal. Maybe that's why I was itching to make some changes to our every day options.
Here are two easy fruit recipes that take less than 5 minutes to make. Yes, you heard correctly.  Less than five minutes to make. With just one slight ingredient tweak, you will enhance the taste of your average grape and raspberry.  These recipes are tasty as  mid-afternoon snacks but, they can also hold their weight as desserts too.  Both require refrigeration and are quite refreshing.  Your only challenge: trying not to eat the whole bowl of fruit.
And, if these recipes aren't easy enough, how about an opportunity to win your very own Tupperware Chop n Prep Chef?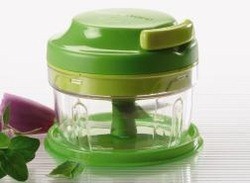 It's the perfect earth-friendly kitchen gadget to turbo chop fresh herbs, vegetables, berries, cheeses and more in record time.  It has an easy-pull cord mechanism which saves time and effort while eliminating the cost of expensive electricity. Plus, the Chop 'N Prep™ Chef is small enough to store in the cupboard, drawer or pantry (for us apartment dwellers).  I received my first Chop N Prep Chef a few weeks ago and have been using it ever since.  My kids love to help chop veggies by simply turning the pull chord a few times.  It's fun and effective at the same time.
Ok, here's what you need to do to enter to win your own Tupperware Chop N Prep Chef!  
To Enter: Leave a comment on this post telling me how you'd use your new Chop N Prep.
Earn More Chances to WIN (leave a comment for each entry letting me know you did it, even if you already follow)
Official Rules: Open to US residents only. Must be over 18. Giveaway will end on May 4, 2012 at 8:00 pm (Eastern Time). One winner, with a valid entry, will be selected using random.org. Winner will be notified by email and will have 48 hours to claim their prize or another winner will be selected.
Disclaimer:  I was not compensated for writing this post. I did receive a free Tupperware Chop N Prep Chef to use and enjoy!  As always, all opinions expressed in this post are my own.
 White Chocolate Raspberry Flowers
Ingredients:
1 cup raspberries
1 cup white chocolate morsels
Instructions:
Wash raspberries and air dry completely.
Stuff white chocolate morsels into raspberry center.
Refrigerate at least 30 minutes before eating.
Enjoy.
Notes:  any other chocolate can be substituted in place of the white chocolate.  After sitting in room temperature for over 30 minutes, raspberries will begin to sweat and white chocolate will begin to slowly soften and melt.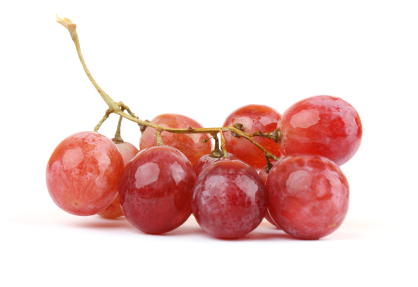 Sea-Salted Grapes with Olive Oil
Ingredients:
1 bag seedless (organic) green or red grapes
1 1/2  tablespoons of high quality olive oil
1 teaspoon of sea salt or kosher salt
1/2 teaspoon of rosemary
Instructions:
Place grapes in refrigerator (or freezer if you're craving frozen grapes).
Pour olive oil over grapes and mix thoroughly (add more if desired).
Sprinkle sea salt over top (add more if desired).
Sprinkle rosemary on top.
Serve immediately