Let's face it, getting most kids to eat their veggies is an uphill battle. What's appealing about eating broccoli or spinach when there are so many seemingly tastier food choices?  I definitely resisted eating anything green as a child, and it took a long time for me to turn the veggie corner. But, yesterday, I was invited to attend a very exciting event sponsored by Country Crock and culinary artist Clare Crespo, to promote the launch of a whimisical online recipe book, "A Very Veggie World"  that features 25 imaginative veggie recipe creations from "Veggie Volcanoes" to "Green Bean Campfires."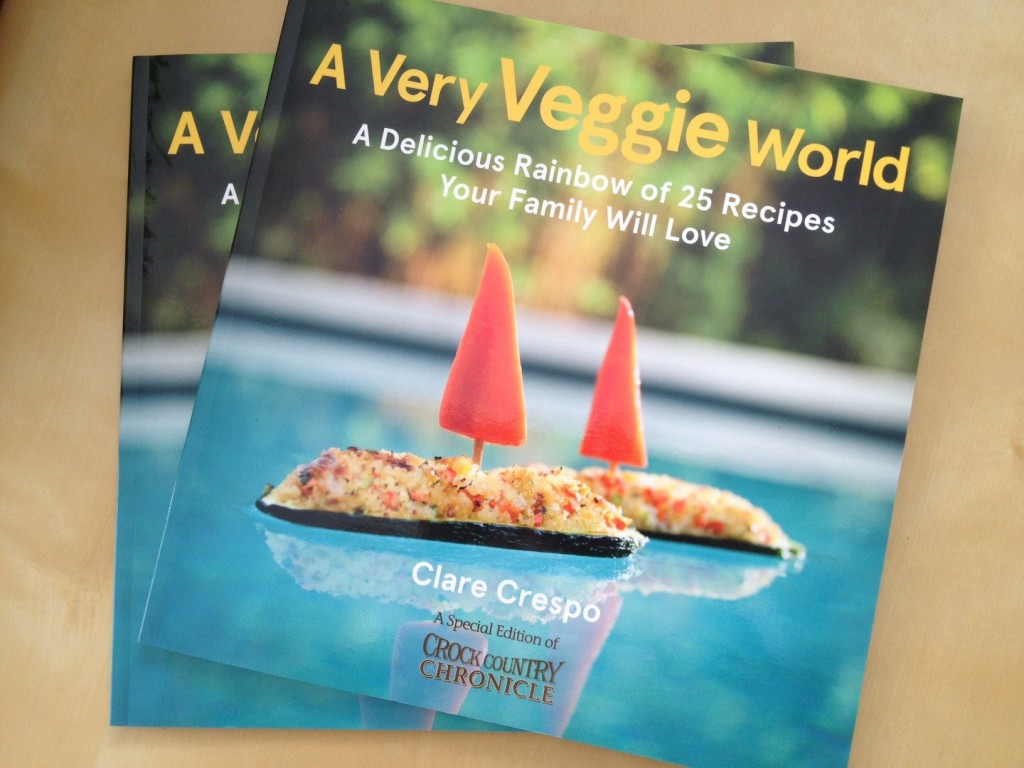 As a mom with young kids, I know first-hand the challenges of providing well-balanced meals where my kids electively eat their vegetables. Who isn't looking for some fun veggie-based solutions?  Clare's book, "A Very Veggie World," arms us with ammunition in the form of a book with beautiful full-page imagery of recipes turning basic veggies into celebrated, identifiable objects for kids to create, enjoy and eat.  And, when our children are involved in meal prep, they're definitely more invested in sampling the actual dishes.
Forget about eating Brussels Sprouts.  Try designing "Molecular Model Brussels Sprouts" where kids get to turn their kitchen into a chemistry lab.
Don't fret about zucchini.  Try building "Zucchini Boats" with carrots sails.
Freaked out by broccoli?  You won't be after you get a chance to make "Broccoli Swamp" complete with bubbly swiss cheese to creatively recreate murky water.
And, how about my personal fave, Hippo Dip made from spaghetti and crookneck squash?
In the test kitchen I created two of the 25 featured dishes while Clare explained the very basic steps involved. I must say, I'm not sure who had more fun making the "Pizza Flag" or the "Eggplant Wagon," me, or my adorable 6-year old partner.  While he scooped and designed, I sautéed and chopped.  In that kitchen we were a team, working together on our veggie-based masterpieces.
Pizza Flag Construction:
Cutting fresh mozarella "stars"
Dough rolled, tomato sauce spread, spinach and mozarella stars added on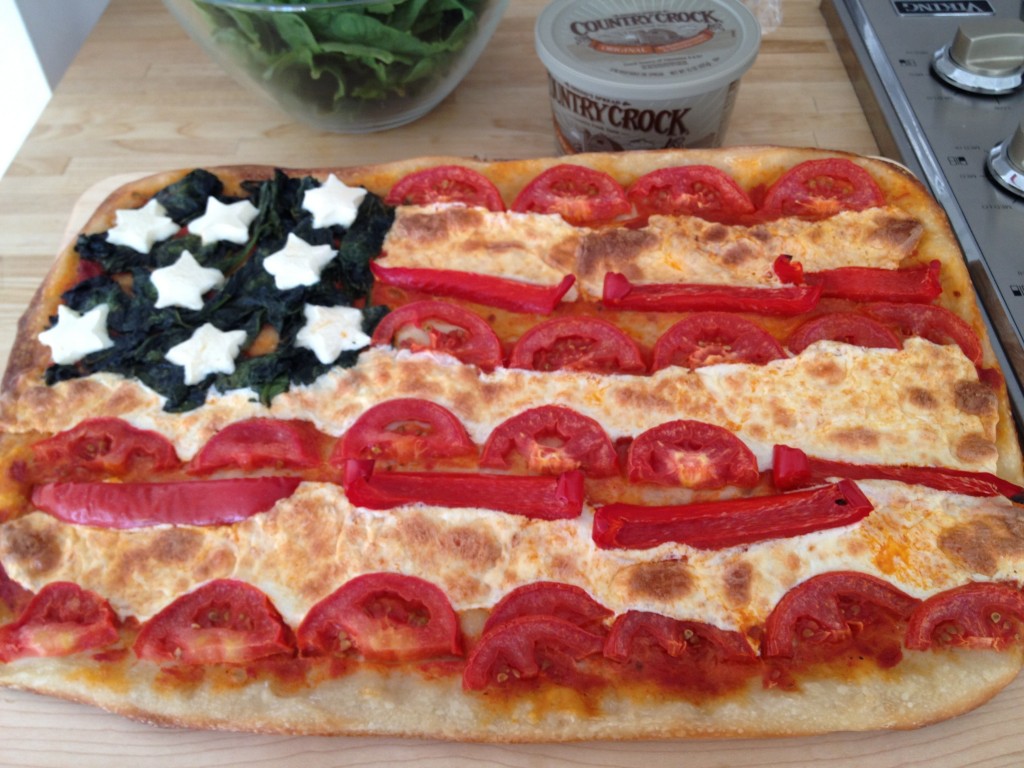 Final Pizza Flag.  And, the kids ate the spinach too!
Eggplant Wagon Construction: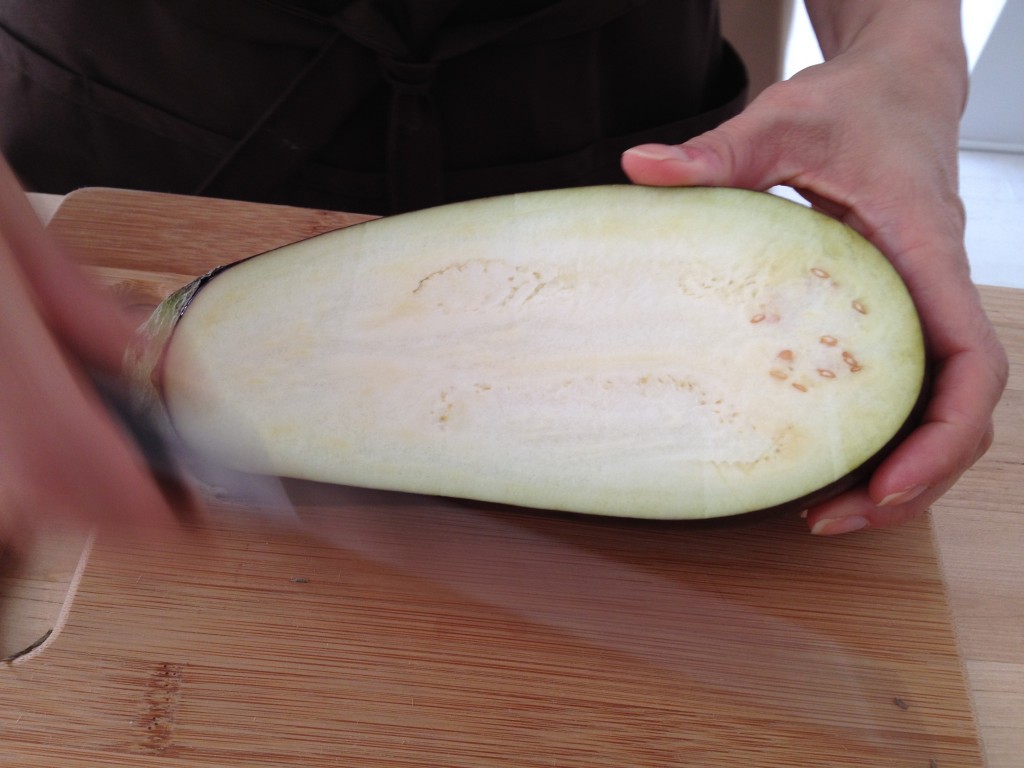 Cutting open your average eggplant
Veggies for our "wagon contents"
Across the room, every single person experienced the same sense of satisfaction, and quite honestly, sheer delight as we witnessed an oblong eggplant transform into a quirky wagon with zucchini wheels–all in a matter of minutes.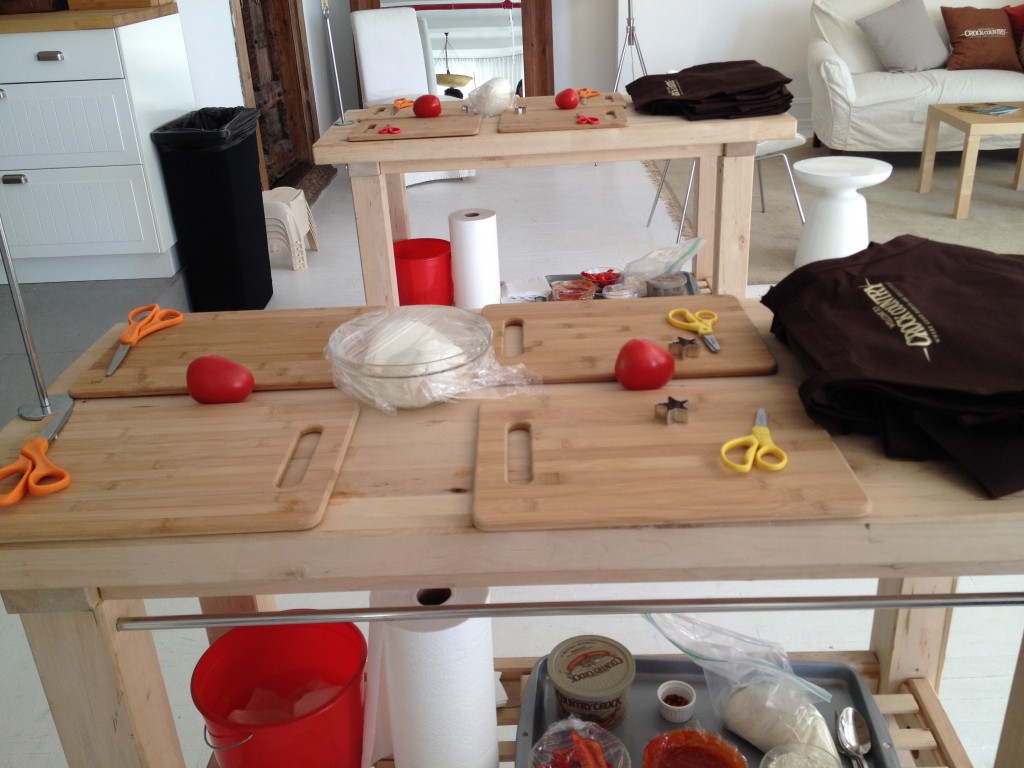 Country Crock's test kitchen awaiting some veggie constructions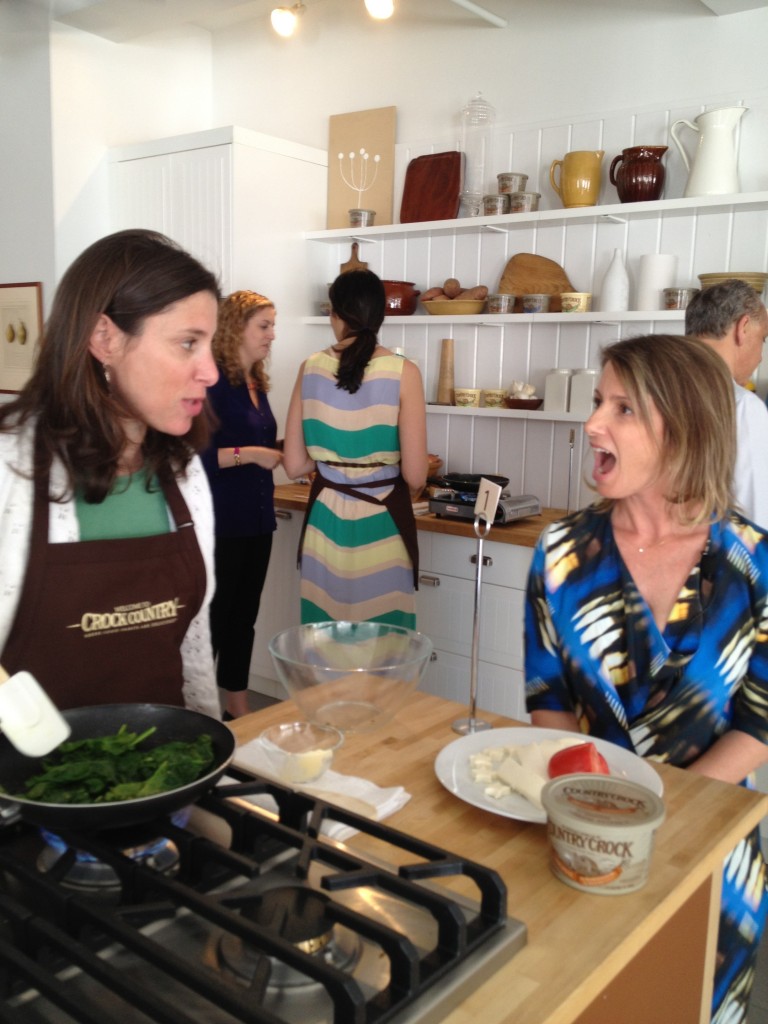 My Judy the Foodie (l) talking with culinary artist Clare Crespo (r)

All of the recipes are paired with gorgeous pictures, easy-to-digest nutrition tips, as well as quick shortcuts and links to other favorite recipes.  While Clare places the veggies front and center, she also accents all of them with Country Crock (8-10 kids claim their veggies taste better with Country Crock!)
Oh, and I forgot to mention, the recipe book, "A Very Veggie World" is available online for FREE. FREE. FREE. FREE. FREE. FREE.
I always say,  "cheap is good but FREE is better!"
So, if you're looking for fun, imaginative ways to get your kids invested and excited about eating their veggies, you can download the Clare Crespo cookbook here!
Now, who says eating your vegetables can't be fun?
Disclaimer:  I was not compensated for attending this private cooking event hosted by Clare Crespo and Country Crock on behalf of Beccarama.com and MyJudytheFoodie.com.  I did, however, receive a handy bag full of kitchen baubles as well as a printed hard bound copy of the digital book.  As always all opinions expressed in this post are my own.