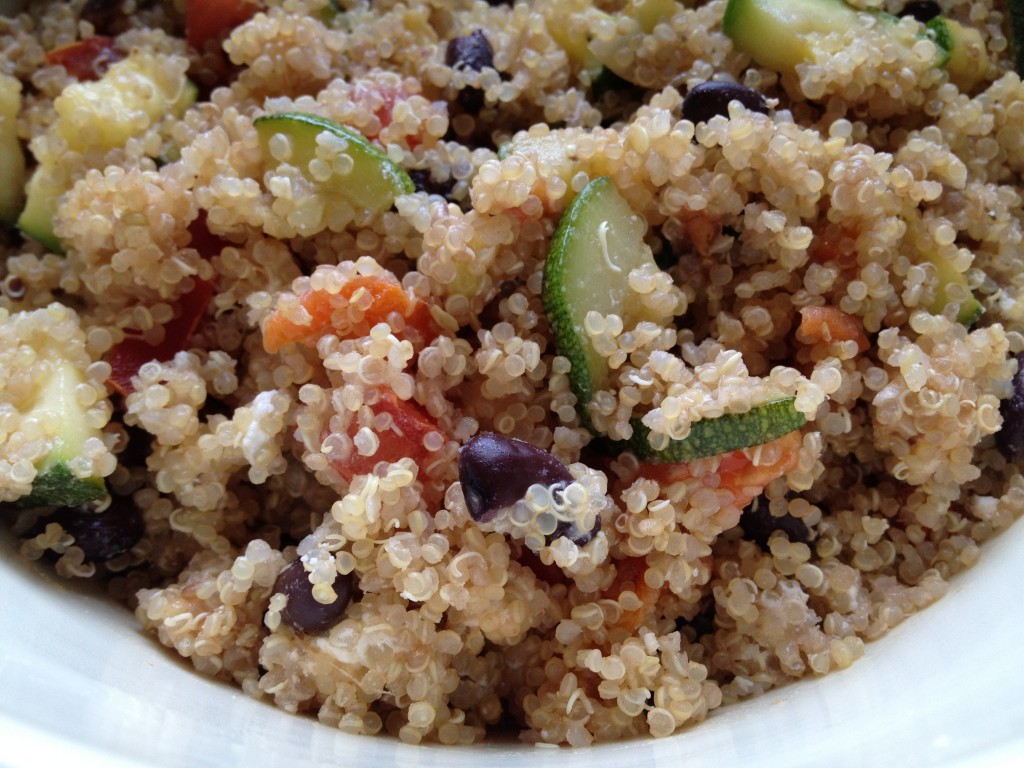 It's time to reveal the recipe for my Secret Recipe Club May assignment.  I love being a part of this group of food bloggers.  Not only has it introduced me to some very interesting people but, it has definitely widened the aperture of my food lens.  This month I was assigned Sweetly Serendipity and immediately smiled when I read the blog tagline: for the love of sugar, happiness and serendipitous occasions!  I immediately started scouring the amazing variety of recipes
I knew I had something in common with Taryn, the woman behind Sweetly Serendipity.  As I read about her life, she explains how most of the items she cooks and bakes are inspired by a specific person or a certain circumstance in her life.  She truly enjoys showering those she loves with good eats.  That's certainly why I starting writing my blog and I can now relate to the pure satisfaction involved in providing good, nourishing food.
Taryn tempts her readers making recipes that are enticing by name alone. Then she adds in gorgeous food shots that literally make your mouth water.  Who wouldn't want to make her Raspberry Chocolate White Chocolate Whole Wheat Waffles (nope, there's no typo there), Brown Sugar Raspberry Rhubarb Crumble or Meyer Lemon Bread w/Blood Orange Glaze? I leaf-eared at least 20 recipes to put on my summer "To Make" list.
I chose to make Taryn's Summer Quinoa Salad because I knew my family would be outside by a BBQ all weekend celebrating summer's official kick-off. And (gulp) even though I adore Quinoa salad of any kind, I've never actually made it myself.  Lucky for me, at the Techmunch conference last week I received a swag bag filled with Organic Quinoa. I had no idea Quinoa (keen-wa) was a staple of the ancient Incas and means, "the mother grain".  It's high in iron and phosphorous and also a good source of iron and riboflavin. Its cooked fluffy texture makes it a staple for many casseroles, pilafs, and many salads.  I was ready to finally cook some quinoa in my own kitchen.
I love that Taryn highlights her recipe is open to interpretation.  I cooked the Quinoa and used many of the ingredients Taryn recommends but then, added some new ones in along the way.  Much like making a smoothie in the blender,  this recipe can be adapted to whatever you have available in your pantry or fridge. Feel free to alter the recipe as you're cooking.  While the Quinoa does have a distinctive flavor, I've learned it pairs nicely with most dried fruits and sautéed veggies.  It's like it best when served cold–it's light and refreshing as a side dish to any grilled fish or meats.  We served it with grilled beef and turkey burgers and hot dogs.
While Taryn used corn and roasted red peppers in her recipe, I decided to hold off on the corn until August when I can get freshly picked, in season corn from the local farmer's market.  I'm also not a huge fan of roasted red peppers so I substituted red onions which I sautéed with zucchini (Taryn grilled her zucchini).
Zucchini – ready to get sauteed
I also added in some diced dried apricots I had in the pantry.  They added an unexpected sweet  flavor to the grains and veggies but, any dried fruit would work (cranberries, raisins, apples).  Feta is the one ingredient that should not be removed from the recipe.  It brings a ton of creamy, soft flavor to the mildly bitter grain.  And, the combo of the cheese with the fruits and veggies is seamless.
This salad only took about 20 minutes to throw together and we been eating the leftovers for two days!
I now have an easy summer salad in my rotation and can't wait to explore the sweeter side of Sweetly Serendipity.  If you haven't visited Taryn's blog yet, what are you waiting for?
Summer Quinoa Salad
makes 4-5 servings
Ingredients:
1 1/2 cups Quinoa, cooked
1/2  of black beans, drained
2 grilled or sauteed zucchini
1.2 cup red onions, sauteed
1/2 cup diced dried apricots (or any other dried fruit)
Crumbled feta, to taste
Olive oil, to taste
Balsamic vinegar, to taste
Lime juice, to taste
salt and pepper to taste.
Instructions:
Cook Quinoa according to directions on packet,
Sauteed zucchinis and onions and add to quinoa.
Add 1/2 can black beans, drained.
Dice apricots and add to mixture.
Crumble feta over top quinoa.
Add Olive oil, balsamic vinegar and lime juice.
Mix thoroughly.
Add salt and pepper to taste.