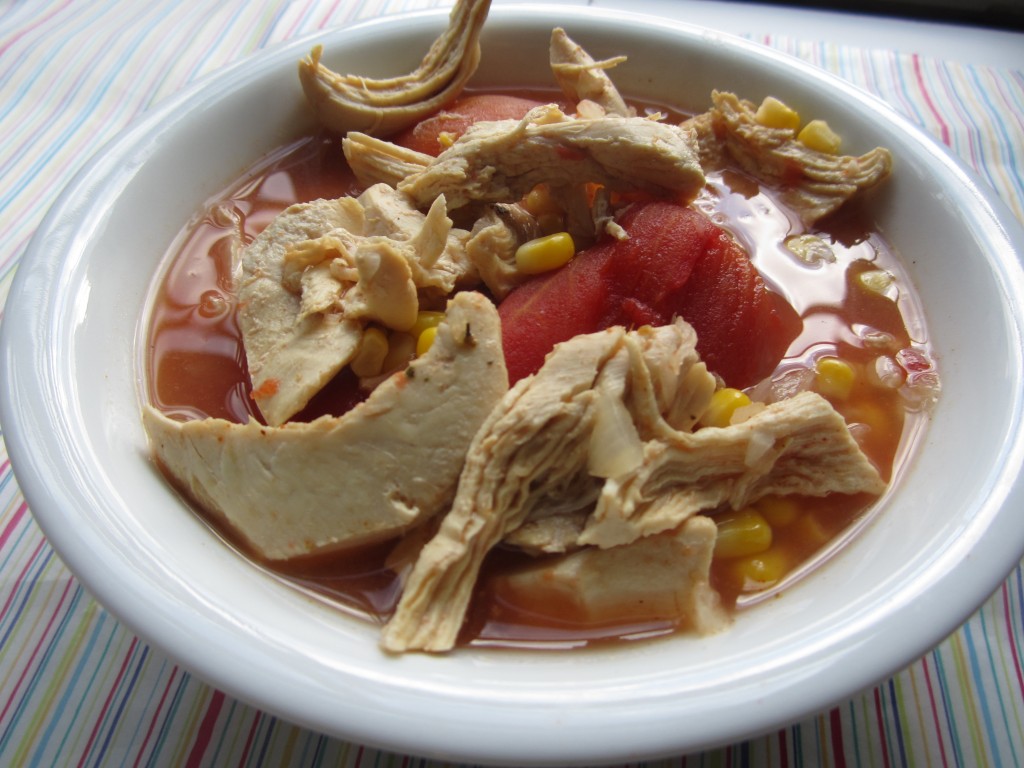 I have a sick kid home from school today, and it's only the third full week of school!
While I wasn't planning to use my slow cooker until this weekend to make apple butter with our freshly-picked apples, my son's rising temperature and his pathetic putty-like demeanor prompted me to make a fresh batch of the soothing Chicken Tortilla Soup.  In my book, any dish containing chicken broth means comfort and warmth and lots of flavor- the perfect remedy for any illness.
Mom's Chicken Tortilla Soup recipe I used calls for shredded chicken.  Luckily I've become an expert at Mom's Chicken Salad with Mango Chutney so I've learned that boiling chicken is the best method to produce the perfect shreds.  With boiled chicken you can literally tear pieces off.
As with many slow cooker recipes, once the chicken is shredded, all you need to do is dump all of the other ingredients together into the porcelain crock pot and let it work its magic.  This particular soup combines so many great flavors and spices to create a nice southwestern kick:  cilantro, garlic, cumin, parsley, chilli powder, bay leaves, green chilli peppers.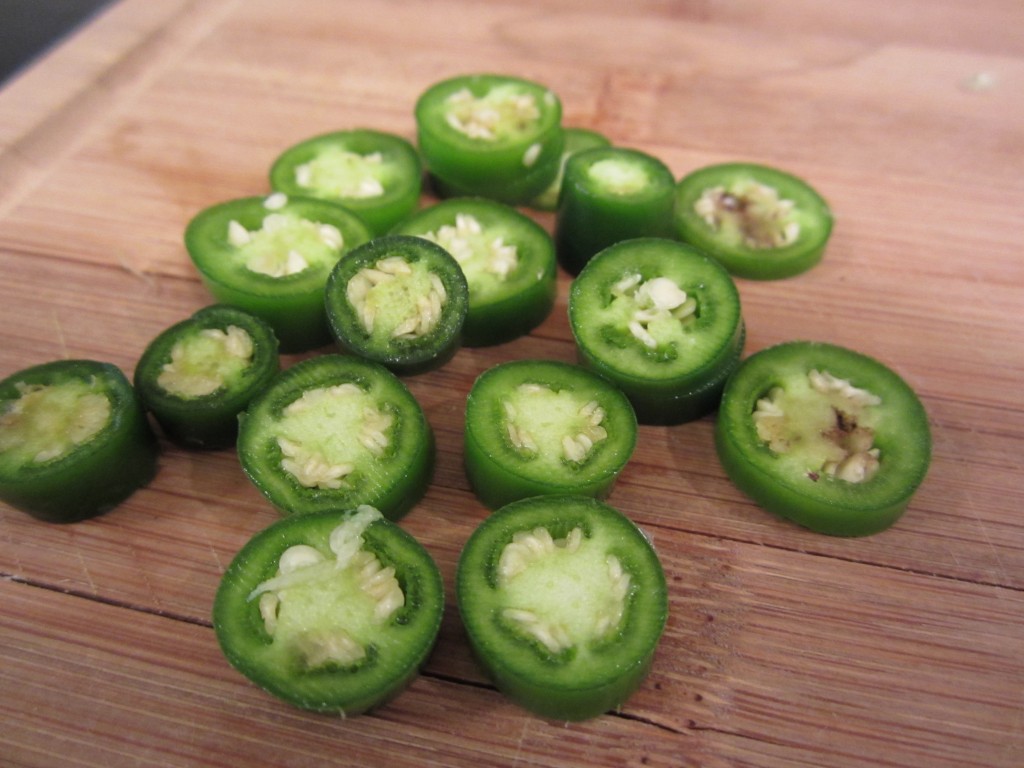 Green Chilli Peppers ready for the crock pot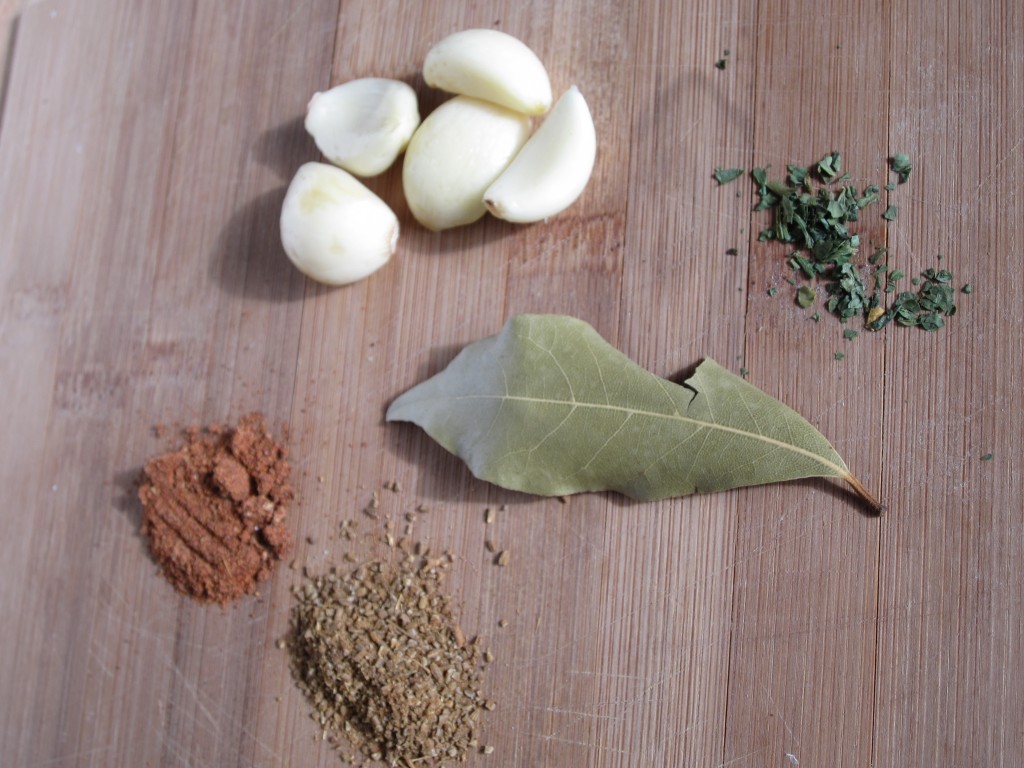 The spice and flavor palette for the soup base
Whole tomatoes in the crock pot awaiting spices
I even followed the directions and made my own corn tortilla strips for the top of the soup!  Who knew it's as easy as cutting the corn tortillas in strips and then baking them with some sea salt and oil for ten minutes?
corn tortilla strips baking in the oven
After 4 hours of cooking on high, the soup was ready to be slurped by my pathetic wet noodle of a kid.  .
I anticipated some resistance to this meal so I  purchased a big benign piece of pretzel bread that I warmed in the oven.  My plan worked. He first used the bread as a crutch to sponge up the broth.  Then, when comfortable enough with the broth, he ate the chicken chunks and abandoned the bread all together!  Cheese and avocado are also tasty garnishes but, I held off on these this time only.
While my son couldn't muster the energy for a two full thumbs up sign of approval, I did witness his first crack of a smile and I relished with satisfaction knowing I was nourishing his soul.
Enjoy.
Chicken Tortilla Soup
Ingredients:
1 pound shredded, cooked chicken
1 (15 ounce) can whole peeled tomatoes, mashed
1 medium sweet onion, chopped
2 chopped green chile peppers
2 cloves garlic, minced
2 cups water
1 (14.5 ounce) can chicken broth
1 teaspoon cumin
1 teaspoon chili powder
1 teaspoon salt
1/4 teaspoon black pepper
1 bay leaf
1 (10 ounce) package frozen corn
1 tablespoon chopped cilantro
7 corn tortillas
vegetable oil
Instructions:
Place chicken, tomatoes, onion, green chiles, and garlic into a slow cooker. Pour in water and chicken broth, and season with cumin, chili powder, salt, pepper, and bay leaf. Stir in corn and cilantro. Cover, and cook on Low setting for 6 to 8 hours or on High setting for 3 to 4 hours.
Preheat oven to 400 degrees F (200 degrees C).
Lightly brush both sides of tortillas with oil. Cut tortillas into strips, then spread on a baking sheet.
Bake in preheated oven until crisp, about 10 to 15 minutes. To serve, sprinkle tortilla strips over soup.