What kid doesn't love Halloween?
For me, besides being able to stay up late and dress up in a costume, as a kid I was fixated on retrieving as much candy as possible from my trick-or-treat trail.  I loved the after trick or treat candy categorization and trading session with my older brother and sister.  Things always seemed to work out for everyone since each of us exhibited different candy cravings.
Halloween was always that one night of the year Mom ignored the fact that we'd ingest more than 10x the normal amount of candy eaten in a month.  We loved the sweet license we were allowed.
As a parent now raising my kids in an apartment building in the city, the Halloween landscape has completely shifted.  Their Halloween experience involves riding elevators to trick or treat on different floors.  My children don't even need to wear coats over their costumes (an argument I had with my mom throughout grade school).
While elements of a child's Halloween experience may differ, it's hard to be denied CANDY!  Last year we experimented with some fun homemade candy creations, but,  it's also fun selecting  pre packaged old school treats to hand out to the fellow trick-or-treaters.
What better way to plan for all those ghosts and goblins who'll be ringing your doorbell than to offer a Spooktacular Halloween Candy Giveaway courtesy of our friends at Peeps and Company: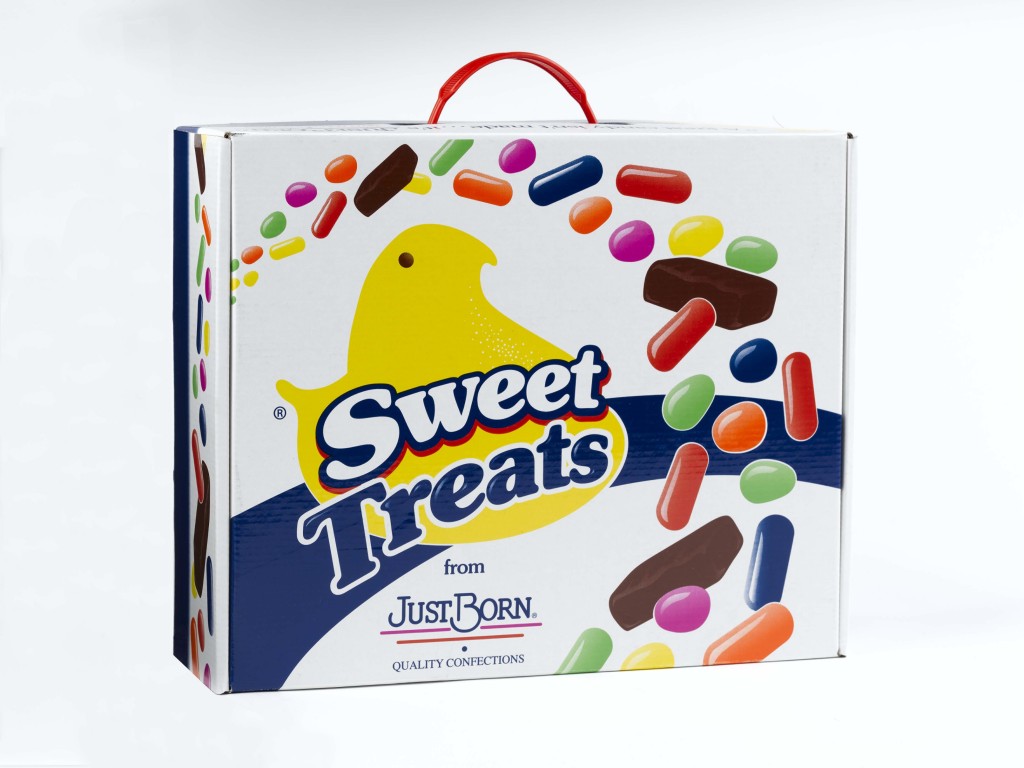 Giveaway Details:

One (1) lucky winner will receive a 7 lb. Gift Box ($50 value) which includes two layers PACKED with PEEPS®, HOT TAMALES®, MIKE AND IKE® and GOLDENBERG'S® PEANUT CHEWS®.   This assortment would even make Willy Wonka jealous.
How to Enter
To enter to win, simply leave a comment in this post telling me your favorite Halloween candies.
Additional (Optional) Entries
To up your chances of winning, you can receive up to FOUR additional entries to win by doing the following (these are optional, not required):
1. Subscribe to My Judy the Foodie by RSS. Come back and let me know you've subscribed in an additional comment.
2. Become a fan of My Judy the Foodie on Facebook. Come back and let me know you became a fan in an additional comment.
3. Follow My Judy the Foodie on Pinterest. Come back and let me know you've followed in an additional comment.
4. Follow @myjudythefoodie on Twitter. Come back and let me know you've followed in an additional comment.
The Fine Print
Deadline: Monday, October 22nd 2012 at 11:59pm EST.