Remember the chocolate turtles we made for Halloween?
Well,  Valentine's Candy Buttons are very similar.
With only three simple ingredients you can create fun, festive, colorful buttons.  A perfect family-friendly activity.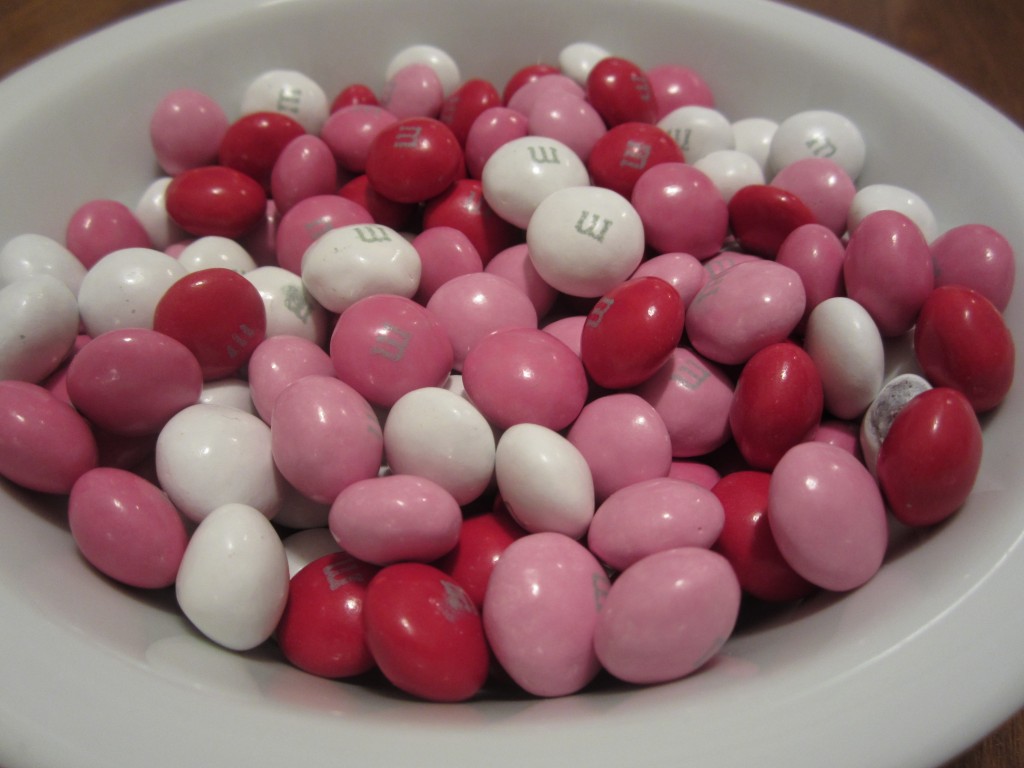 Festive holiday M&M "buttons"
Pretzels and Hershey's Hugs lined up and ready to heat up
Valentine's Candy Buttons
Ingredients:
1 bag square pretzels
1 bag Hershey's Hugs or Hershey's Kisses
1 bag Valentine's M&M's
Instructions:
Preheat oven to 250 degrees.
Line pretzels on cookie sheet covered with parchment paper.
Place Hershey's Hugs in center of pretzels.
Bake in oven until chocolate softens approximately 2-3 minutes.
Remove tray from oven and carefully push down M&M in center of melted chocolate.
Place in fridge to harden.