Before having kids and even now as a parent, I've always been a big fan of Green Giant products.
In fact, if you open my freezer on any given day, you'll find a generous stash of Green Giant Corn Nibbler's or Green Giant Anti-oxidant Vegetable Blend, the same stash that lined my freezer in college.
You can imagine my excitement when I received Green Giant's latest GIANT surprise: New Veggie Chips!
Ever since homemade guacamole making became a weekend family tradition, we're always sampling different varieties of chips.
In all honesty, I've been trying to lure my husband away from the old-school chips laden with salt and grease and empty calories.  He always resists, firmly believing the healthier the chips, the more the taste is sacrificed.
I couldn't wait to sample the new Green Giant chip varieties: Sea Salt flavored Multrigrain, Sweet Potato Chips and the Zesty Cheddar Roasted Veggie Tortilla Chips.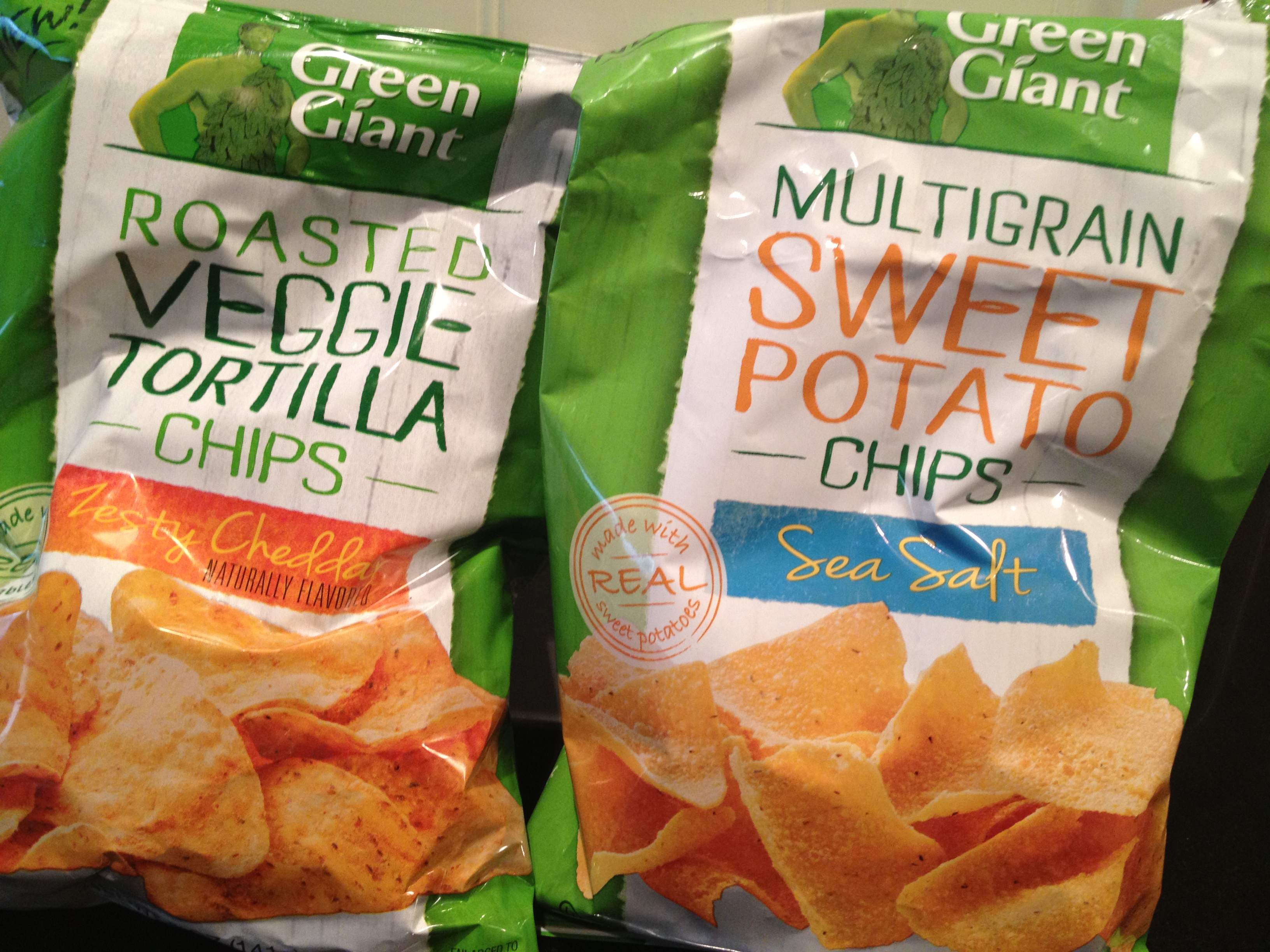 Our first smile came from the label on the packaging staking claim to the fact that that the chips are made from REAL sweet potatoes and REAL vegetables and are naturally flavored..
The chips also contain 17grams of whole grain.
They have 30%-40% less fat than regular potato chips.
And, they have 0 grams trans fat.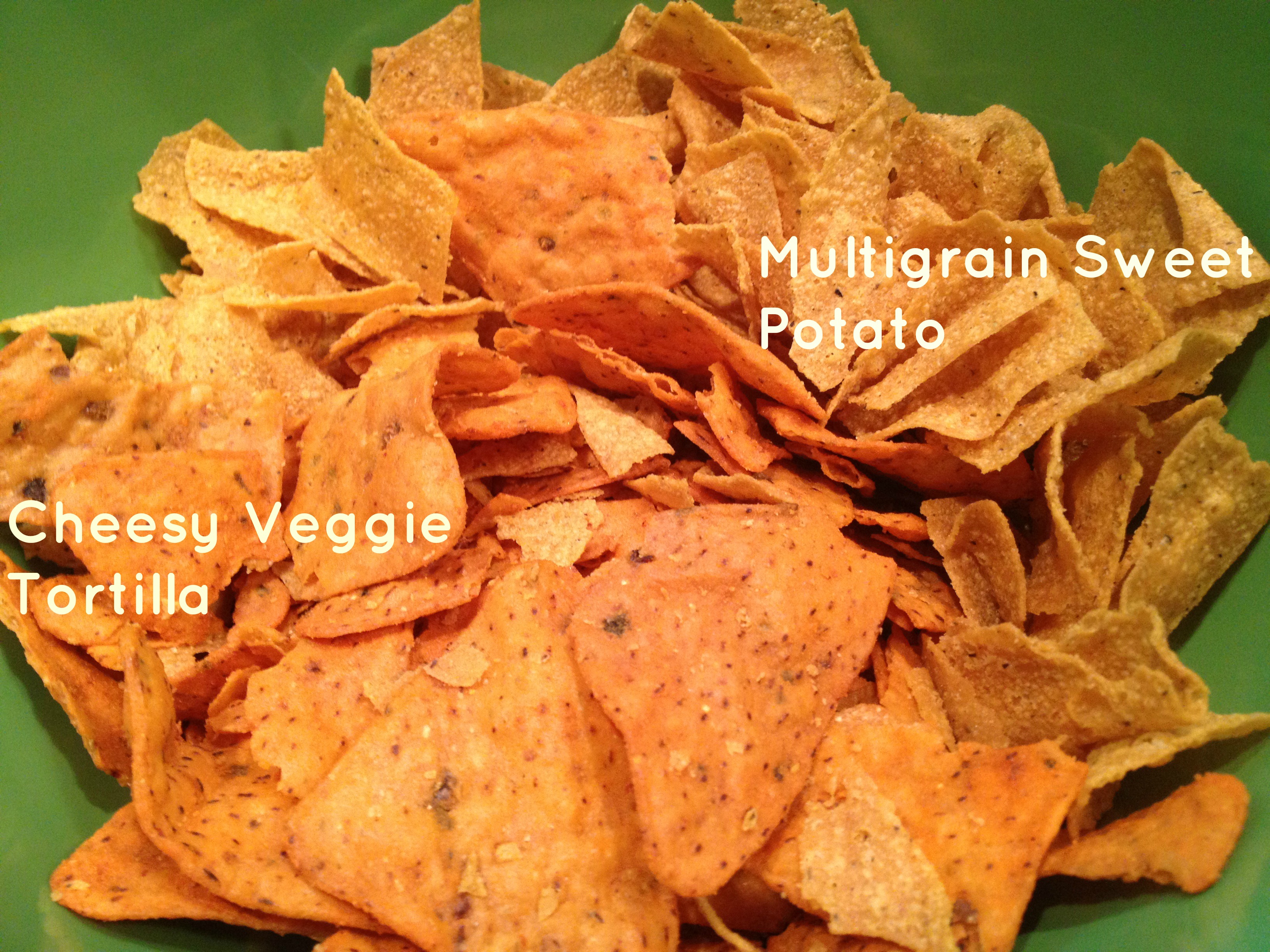 As predicted by my family, I opted for the Multigrain Sweet Potato Chips.  I loved them.  They're light and tasty with a hint of savory sea salt.  The sweet potato taste isn't too dominant either.  I have to admit, it was hard to stick to the 16 chip serving size.
Of course, my kids loved the Veggie Tortilla Chips more because of its truly zesty cheddar flavor.  In fact, the cheese was so pleasing, they had no idea that each chips also contains: broccoli, tomatoes, quinoa, Amaranth, Millet, Buckwheat, and Whey Powder.  It's just another great tasting chip that we can feel better about eating.
Green Giant's new veggie chips also participate in the Box Tops for Education Program where consumers can earn cash for a child's school simply by clipping Box Top Coupons!  What's better than that?
So, what are you waiting for?  Dig in and try the chips for yourself.
And, while you're at it, check out the surprise talents the Green Giant has unearthed:
Thank you to The Green Giant™ for being a sponsor. Show the Giant your surprise talent at www.facebook.com/greengiant