For the past 4 years, every birthday has come with a mandate from my kids to celebrate their special day with a dinner at Benihana!
Without hesitation, we've eagerly gone to midtown Manhattan to experience the excitement of hibachi-style cooking.
Yes, we don the tall red Benihana chef hats.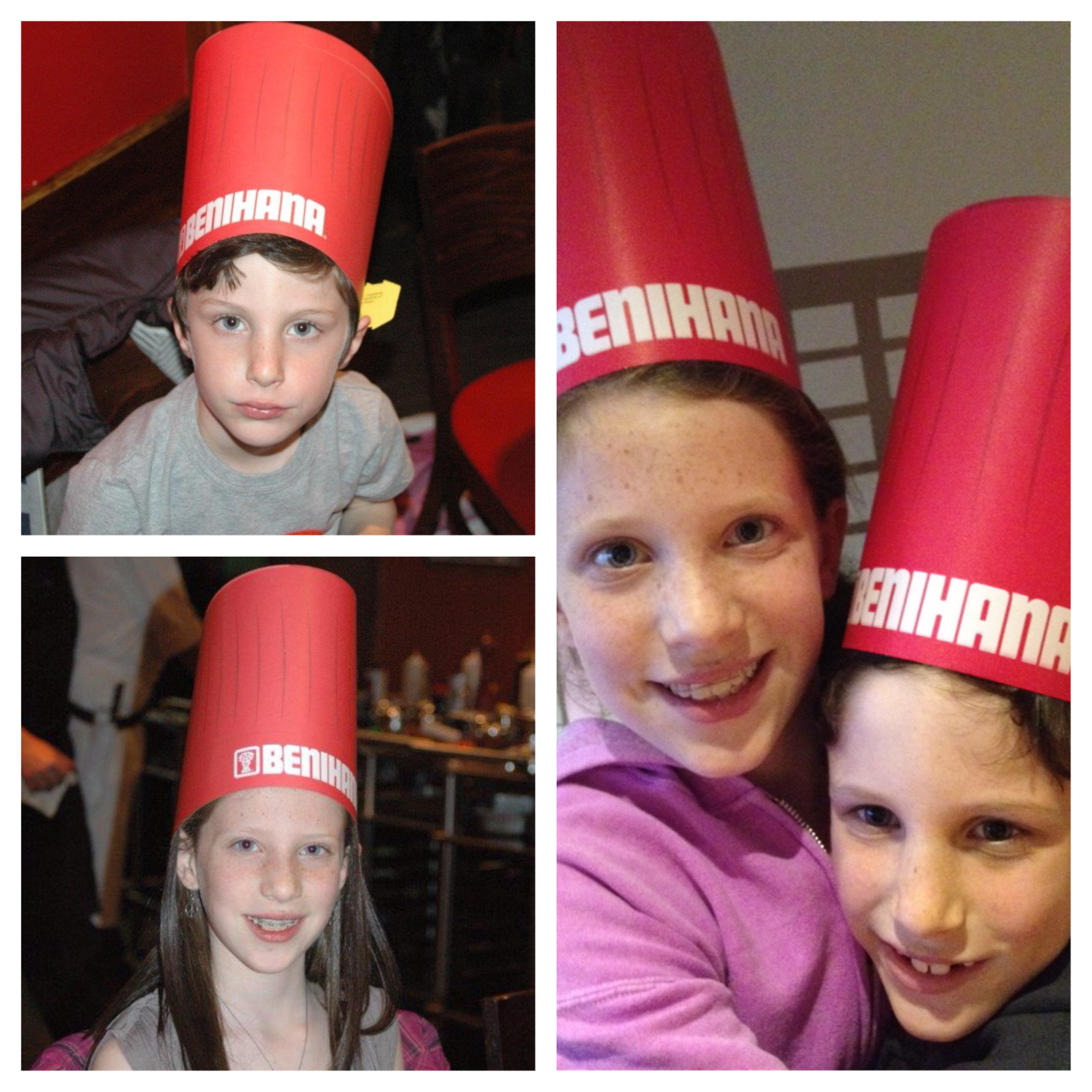 Yes, we watch wide-eyed (like it's the first time) as the Master Chefs make onion volcanoes, toss shrimp tails into their hats, make eggs roll, and create beating hearts out of chicken fried rice.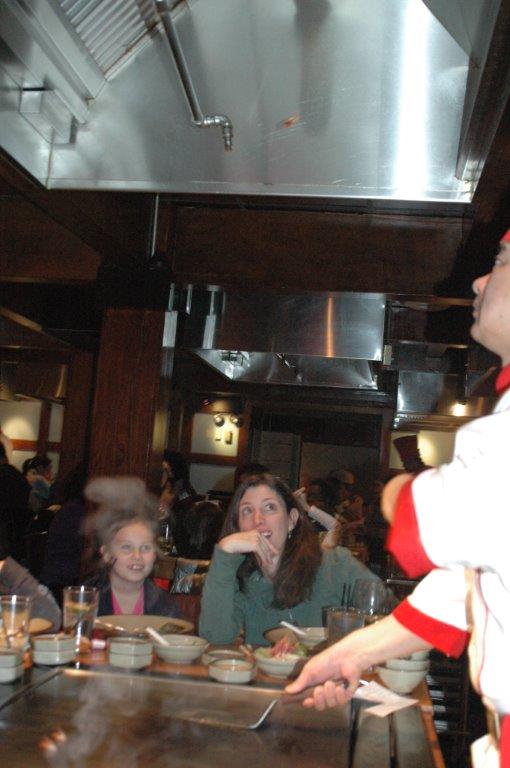 So, can you imagine how THRILLED I was this past summer to have received an email (out of the blue) asking me to become a Benihana Ambassador?
I had to reread the letter twice before I realized that it wasn't some sort of spammy promotional email.  I learned that I'd have the opportunity to get trained with a Master Chef to perform the ancient art of Teppanyaki.  Translated, it meant that I'd get my chance to work the hibachi grill and also try to flip some shrimp tails into my hat.  Most importantly, I'd get to cook a dinner for friends following the class.
Wahoo.
If my kids didn't think I was the coolest mom before, I was catapulted to LEGENDARY status within minutes.  Outside of hosting my own tv show, this opportunity certainly took the prize in their eyes.
I had a total blast with Rupak, my master chef.  He taught me his entire dinnertime routine, even how to properly wheel in the cart of food and address your guests.  It's amazing to think he's been basically cooking the same menu every night for 14 years. But, he takes his role very seriously and instructed me to do so as well.
I needed to explain everything I'd be cooking for the guests, identifying all of the ingredients before they were used.
Being on the other side of the table made me realize that, working over a hibachi, you're totally exposed.  Everyone is watching what you're using, what you're doing, and how your doing it.  You've also got to master how to accurately work with the  various heat levels of the hibachi grill.  For instance, at the very center, the grill heats to around 450 degrees while the perimeter is much cooler at 250 degrees.  Food can be cooked in the center but then needs to be quickly moved to the perimeter to maintain heat without over cooking.
Of course, for me, the highlights of the class are getting the chance to try the famed "tricks" of the chefs:
I accurately tossed 2 out of 4 shrimp tails into my hat.  It's all in the flick of the wrist.
I easily layered the slices of onion on top of one another and poured in lots of water to create an erupting volcano.  Apparently other hibachi grill restaurants use real fire for their volcanoes.
I was able to work the daunting mound of white rice into a beautiful beating heart shaped design.
Perhaps the best part about cooking hibachi style is the absence of pots and pans! As I was cooking the chicken fried rice with all the ingredients splayed out before me, I was relieved that I didn't have to use one pot for the rice, another skillet for the chicken, another frying pan for the eggs and another pan to sauté the veggies
Thankfully Rupak stayed around for moral support while I cooked for my friends. All of the dishes are fairly basic with a low degree of difficulty so I was more nervous at the prospect of leaving out part of the "script" than I was cooking with all the ingredients.
In all, it was an extremely successful (and FUN) afternoon in the back room at Benihana in midtown Manhattan.  While I still plan to continue our birthday tradition with dinners at Benihana, my experience as a guest will never be the same now that I've been on the other side of the grill!
Have you been to Benihana?  Want to try to be the chef too?
Disclaimer:
I was compensated in the form of gift cards for writing this post.  All opinions expressed are (as always) my own.  I was a HUGE fan of Benihana even before being solicited to embark on my Be the Chef Experience.