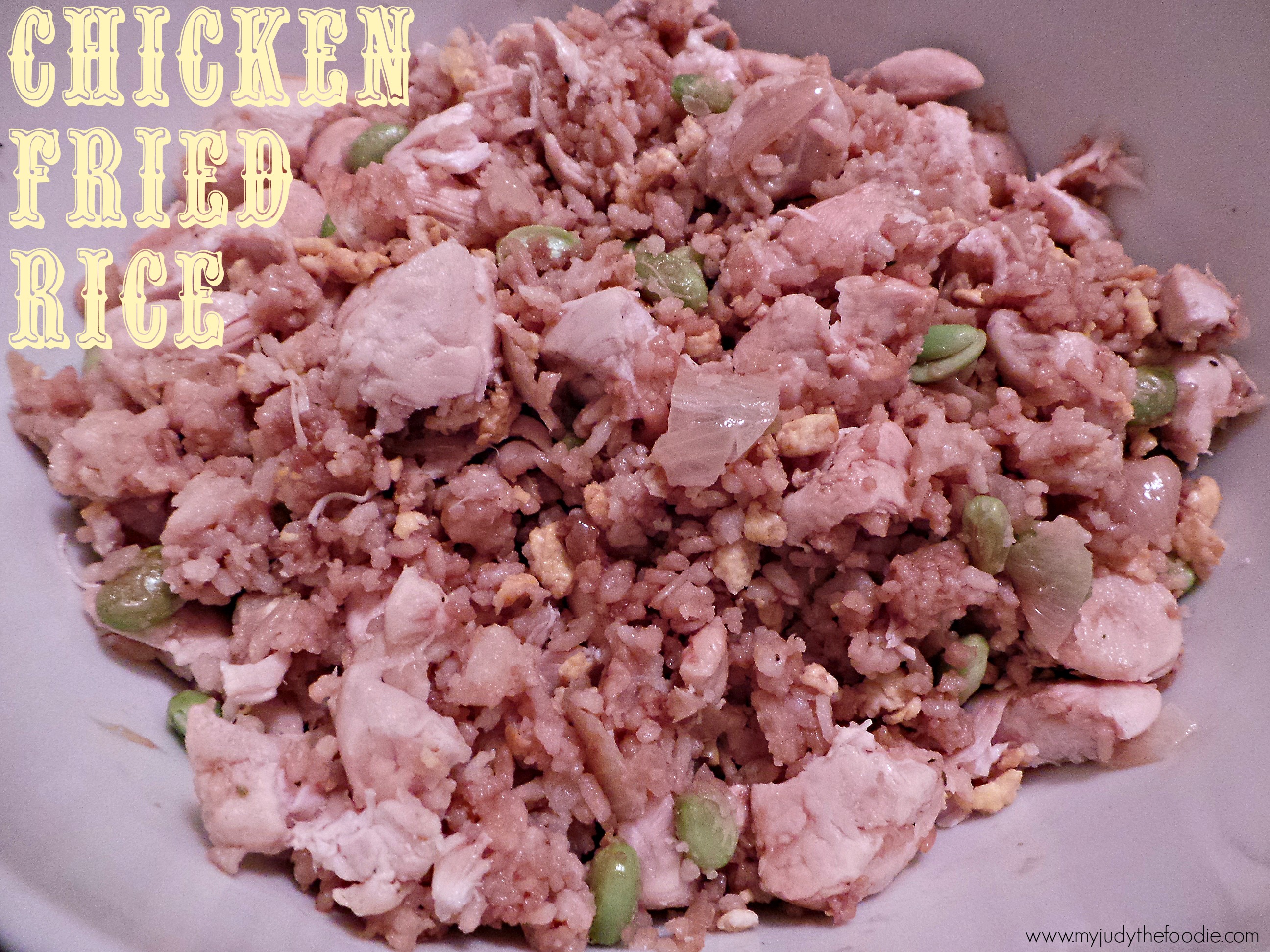 This recipe is inspired from my Teppanyaki Be-the-Chef training at Benihana last month.
Now that I've made chicken fried rice on a legitimate habachi grill at the restaurant, I've got the confidence to replicate the dish on my little 4 burner gas grill.
Trust me, this dish is better than take out and can be served as a main course with the addition of chicken.
The key to this rice is the integration of sesame oil, egg and day-old rice.
I planned ahead and used a rice-cooker to cook the rice to peak fluffy perfection and stored it in the fridge to be used the next evening for dinner. It's nice when the rice has a little crunch to it.
With the rice pre-cooked, it only takes a few minutes to cook the onions and chicken in the skillet, crack in the eggs to scramble and mix with the rice.
I served the dish in some bowls with a spoon (which is always a family dinner favorite).
I made enough so that there were left overs.  This dish is just as good served cold the second night too.
Enjoy.
Chicken Fried Rice
serves 4
Ingredients:
2 tablespoons Sesame Oil
1 lb cubed chicken
1 small white onion, chopped
1 teaspoon minced garlic
1/2 cup shelled edamame
2 eggs – gently beaten
2 cups cooked rice
soy sauce
Instructions:
Heat a large skillet over medium-high heat.  Add sesame oil.
Add and cook chicken until no longer pink.
Add chopped onion and minced garlic; stir fry 2 minutes.
Add shelled edamame, stir fry for another minute.
Crack eggs on skillet and cook till losely scrambled.  Then mix with edamame and onion.
Add in cooked rice and stir fry for one minute.
Stir in soy sauce and stir fry another minute.
Serve while hot (or cold).